Nikon Unveils Model I Replica Made Entirely From Swarovski Crystals
It doesn't take pictures though.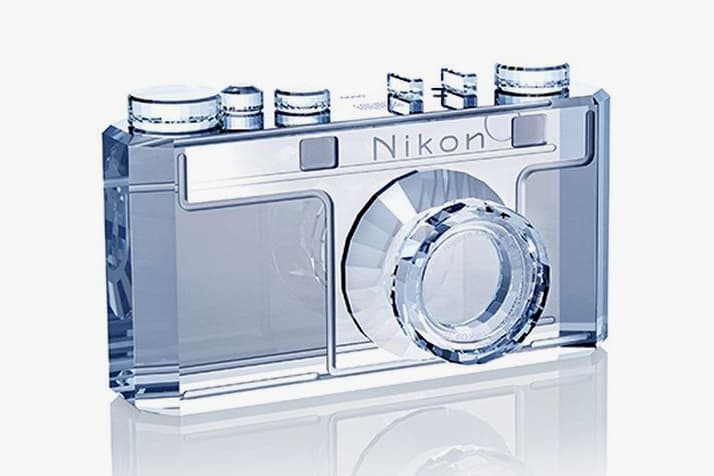 Nikon is celebrating its 100th anniversary with a host of commemorative products, including this Model I replica that's made entirely from Swarovski crystals. The replica model is based on the original shape made back in 1948 and is designed to be a mantlepiece item — so it's not a functioning camera. The details through include an engraved logo and lettering, a company mark from the original 1948 model, and a limited edition serial number while the crystals used have been treated in order to achieve a darkened color effect. It's almost a full-scale replica, but is slightly smaller. You can find out more information on Nikon's web site.
This release marks a pleasant change in the news for Nikon after its stock plummeted in February due to "extraordinary losses."