Head-to-Head NEIGHBORHOOD Collaborations: Converse One Star vs. Vault by Vans Authentic
Which one would you choose?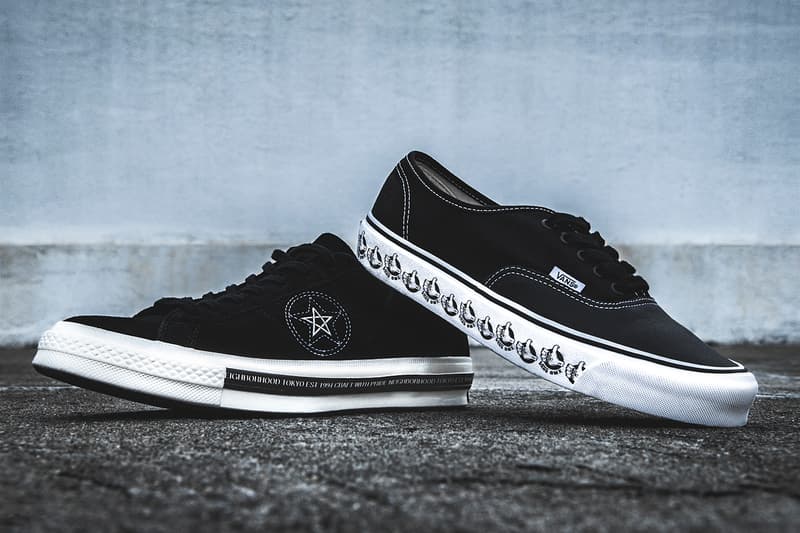 Late last month, a mysterious image surfaced of Converse's cult classic One Star model embellished with NEIGHBORHOOD's infamous "CRAFT WITH PRIDE NEIGHBORHOOD TOKYO EST 1994″ tagline hitting the midsole region. Silencing the rumour mill, the pair ended all speculation the following week as official images of the collaborative One Star '74 and Chuck Taylor All Star '70 hit the web, spreading like wildfire. First joining forces in 2013, the duo looked to build upon a relationship rooted in heritage styling sensibilities with an overreaching obsession to detailing excellence. Drawing on a strong affinity for military-influenced design cues, motorcycle counterculture and punk rock music, NEIGHBORHOOD's design ace, Shinsuke Takizawa took aim at converging each element into the shoe's design language.
Following up this historic partnership with that of another, the Japanese imprint recently announced its collaborative union alongside another footwear giant — VANS. Paying homage to BMX culture while at the apex of Vans's formative years, the duo looked to a pair of iconic silhouettes as the means to artistically express its vision. Having already teased both sets of kicks earlier this year with the interpretive Sk8-Hi and Authentic models, NEIGHBORHOOD and Vans take the next step forward solidifying a parallel founded on mutual respect and philosophies.
While both collaborations take an honorary look back at some of pop-cultures most prevalent genres, we thought it would be fitting to compare each shoe — exploring NEIGHBORHOOD's approach in constructing the Converse One Star and the Vault by Vans Authentic.
DESIGN
NEIGHBORHOOD x Converse One Star
1 of 4
2 of 4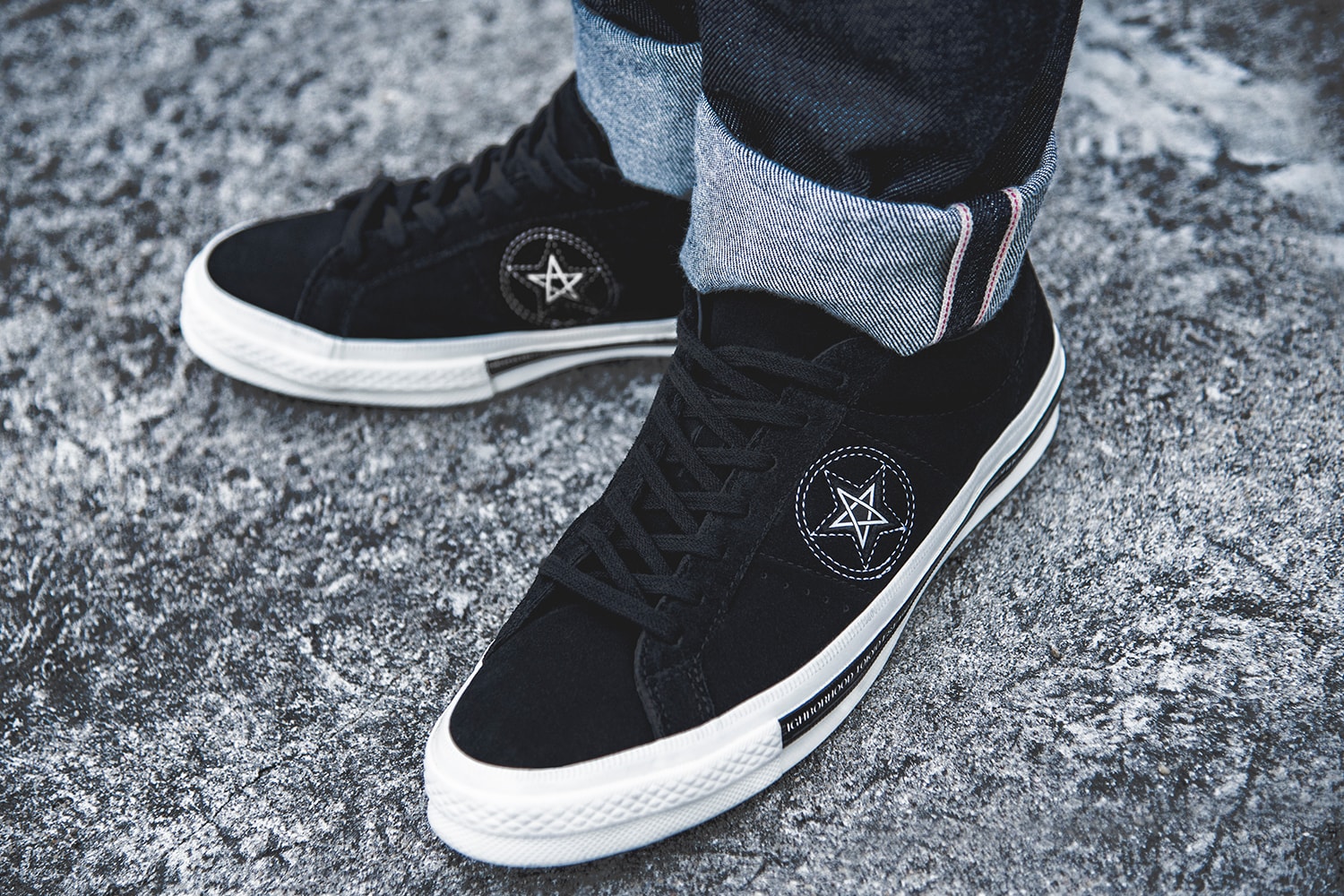 3 of 4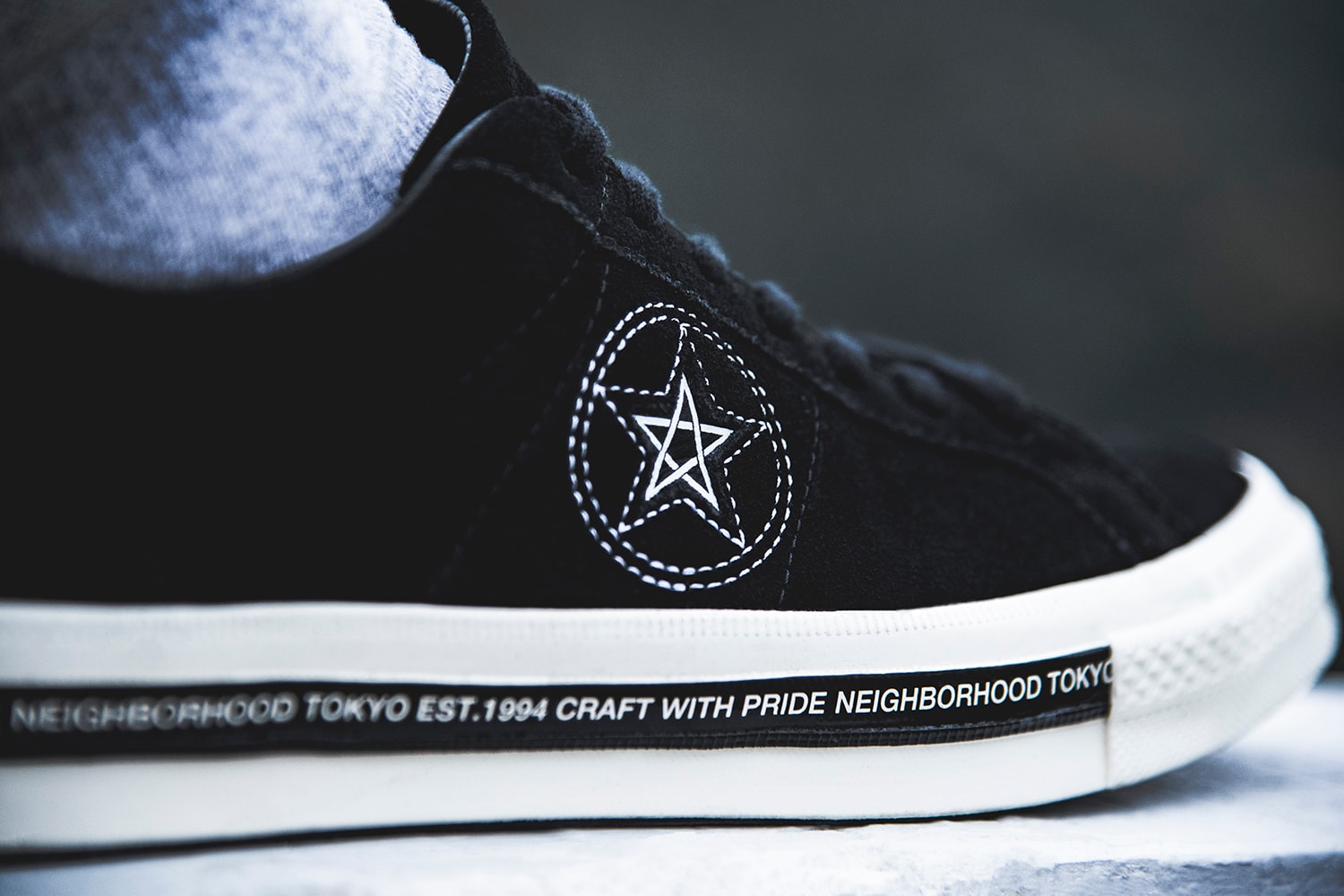 4 of 4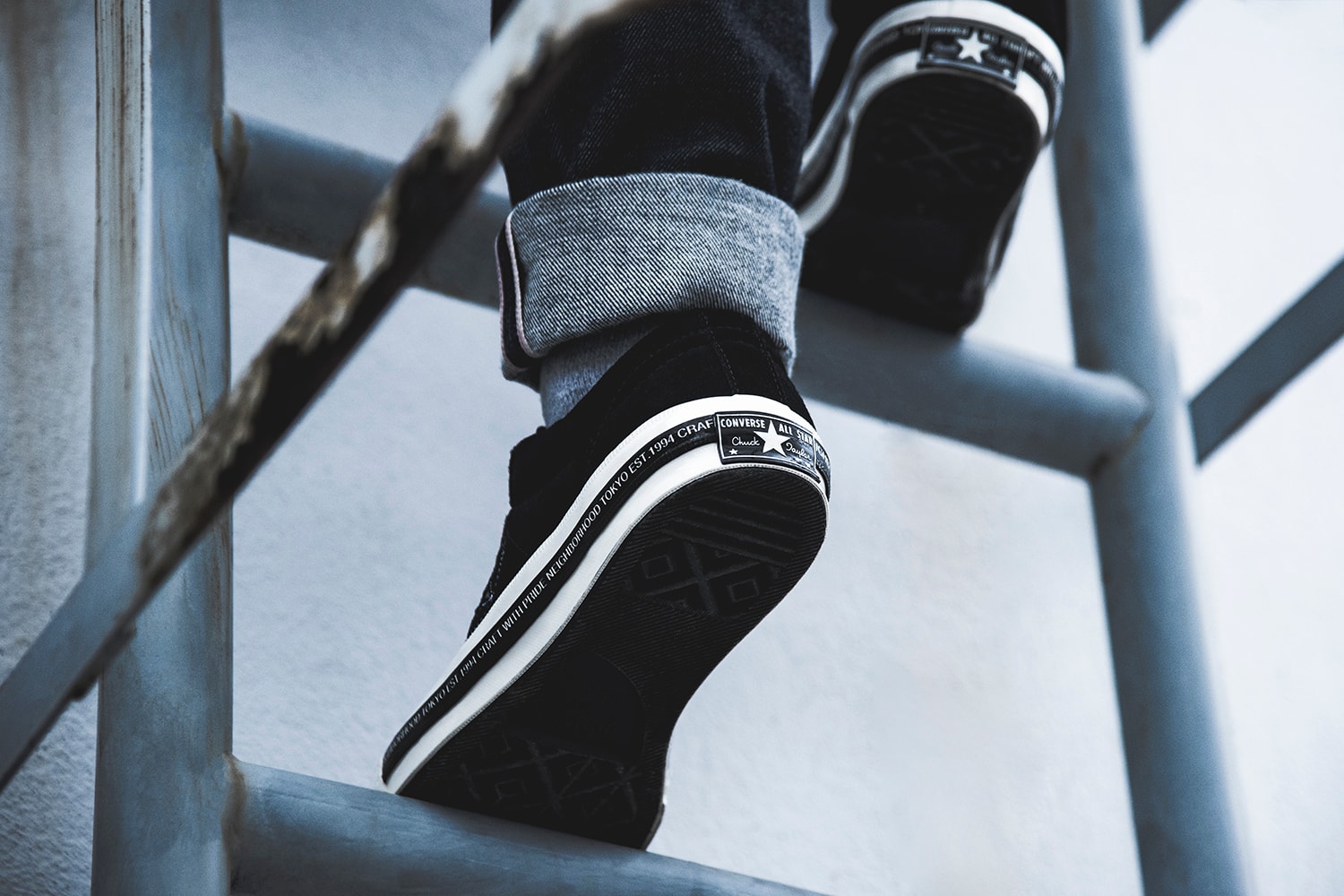 Born on the court and adopted by the streets, the One Star spans countless subcultures in varying timeframes, all of which had a hand in its meteoric rise to sneaker staple status. However, it was a love for music that fed into the creative blueprint. Harboring a deep devotion for punk rock and slash metal, Takizawa hit his mark of carrying through a design respectfully honoring the storied art form. Allowing the character of the revered silhouette to stand firmly on its own, the piece adheres to a simple black and white color palette with the Star Chevron set as the key focal point. While most models utilize a solid star stamped onto the side panel, Takizawa enriches the symbol with stitch detailing surrounding the immediate outlay followed by two circular patterns over top. Amping up the midsole unit is NEIGHBORHOOD's famed script "CRAFT WITH PRIDE NEIGHBORHOOD TOKYO EST 1994" placed above the foxing tape.
NEIGHBORHOOD x Vault by Vans Era
1 of 3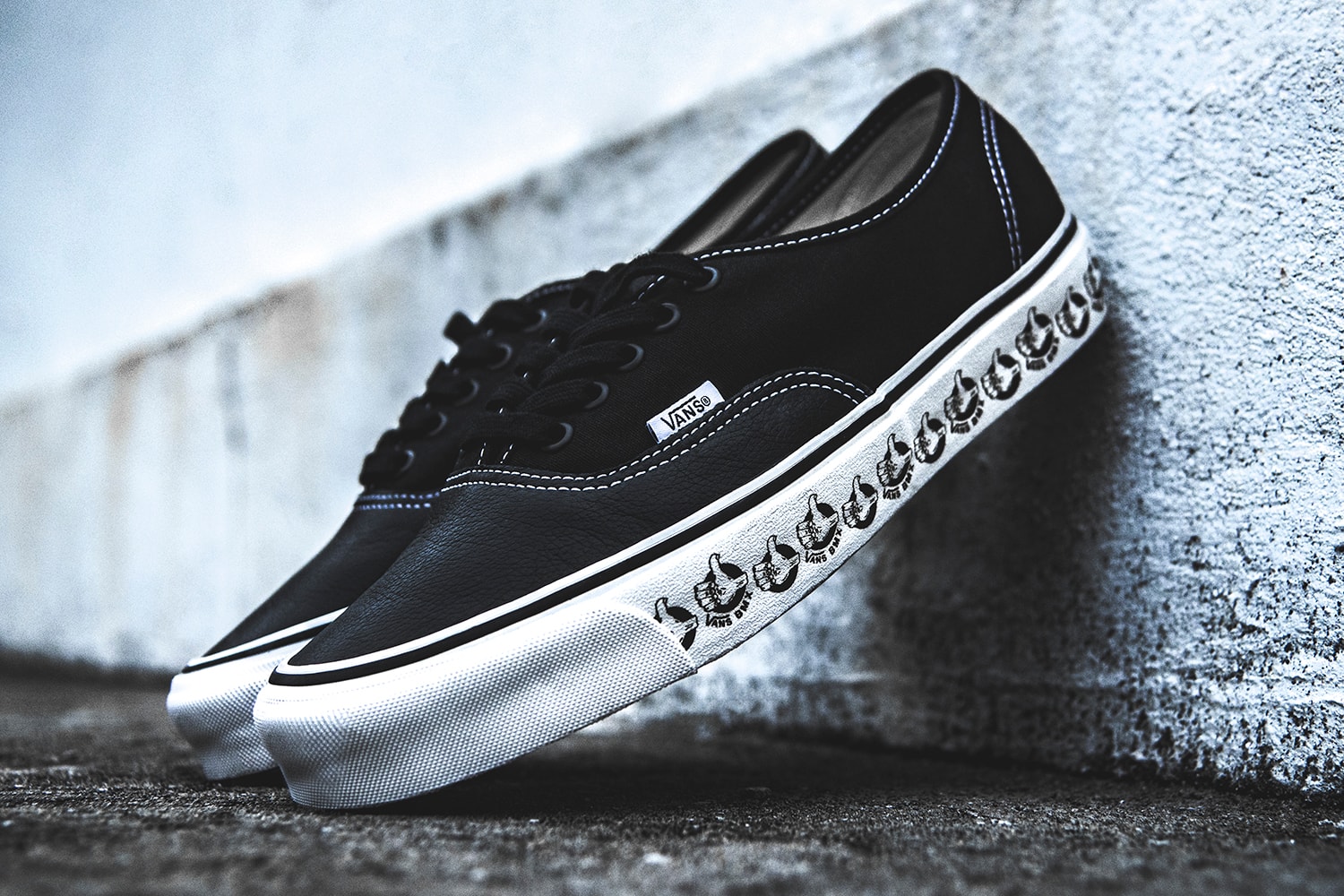 2 of 3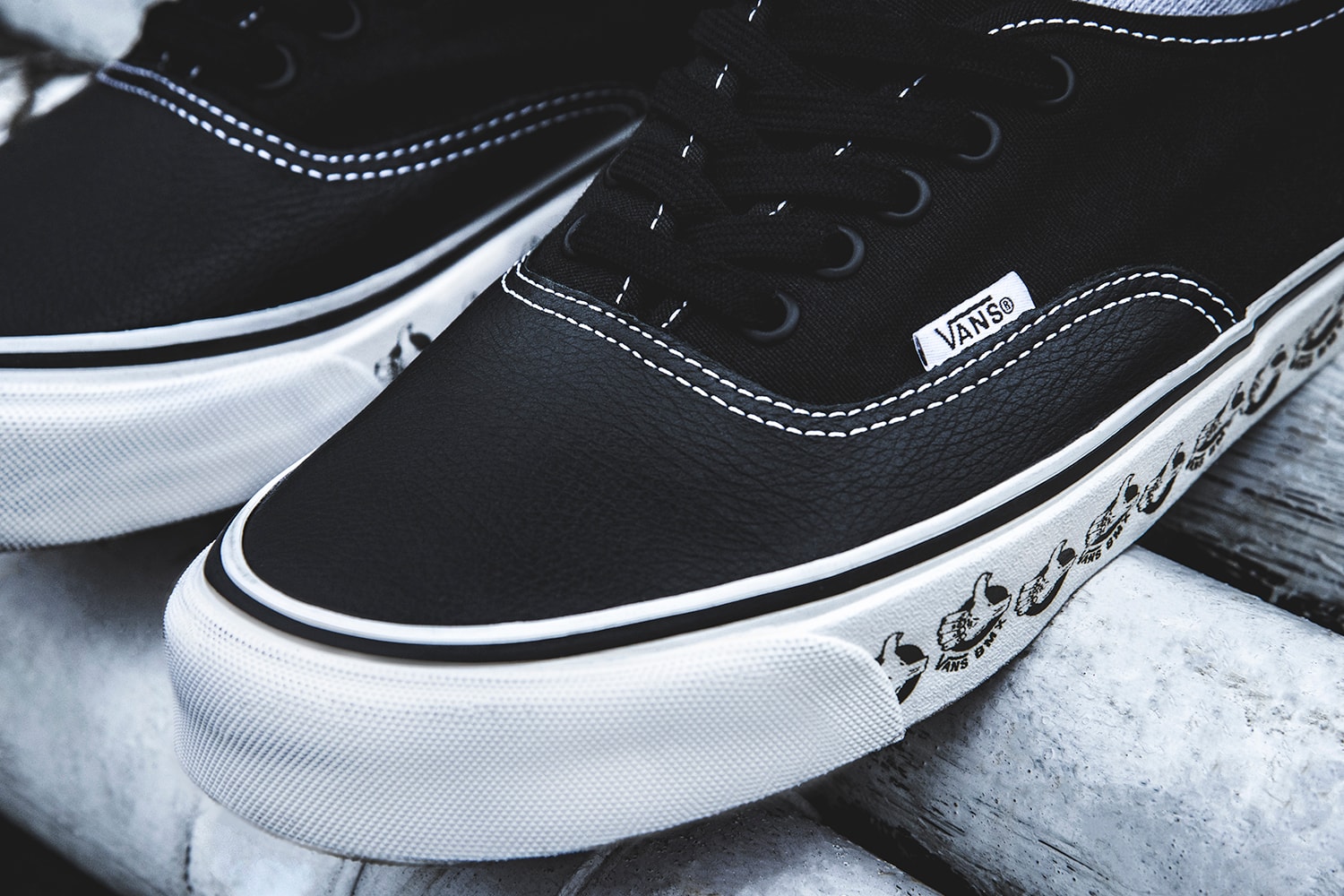 3 of 3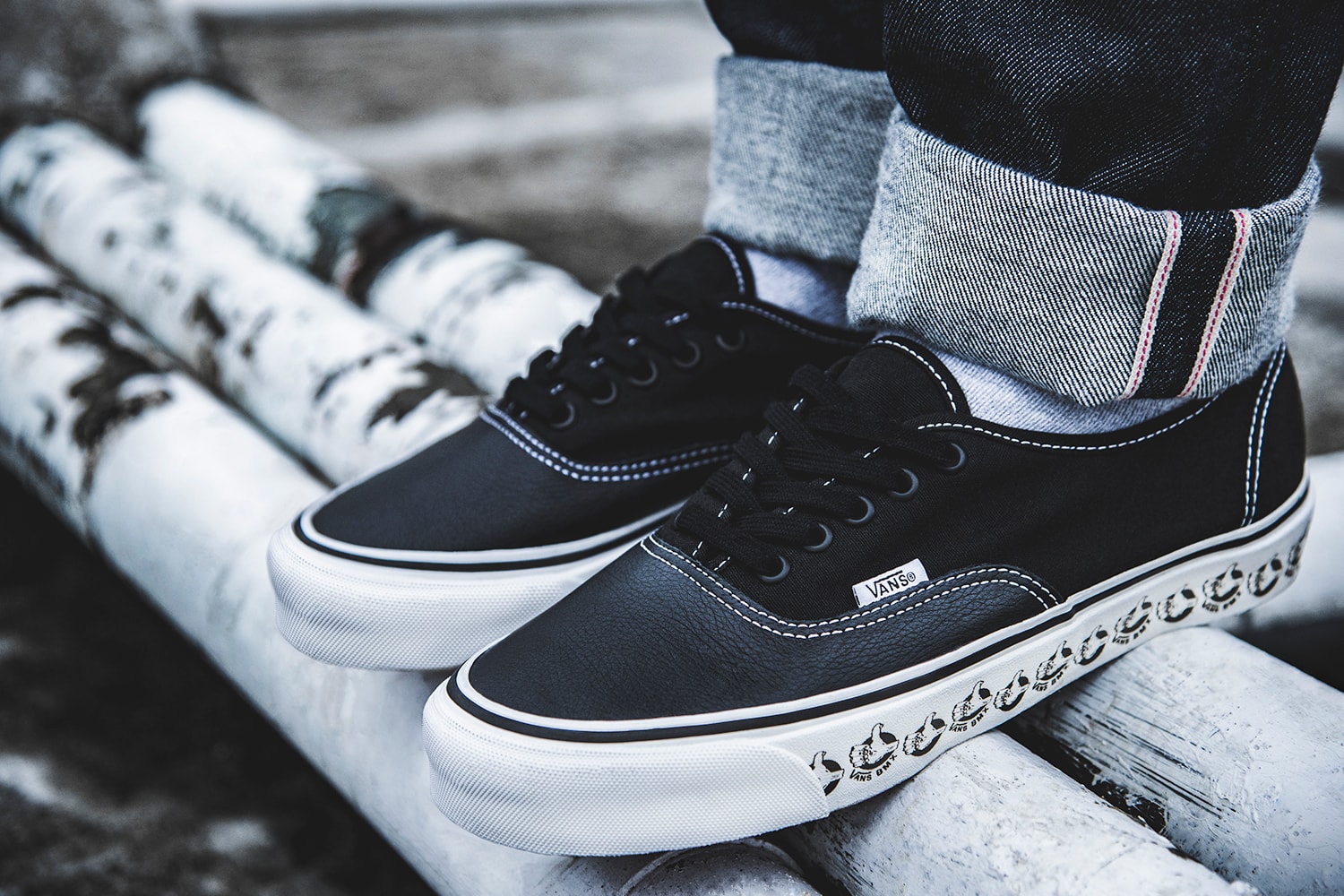 First breaking out onto the scene in 1966, the Authentic has done well for itself in preserving its own place in sneaker history. Embraced by avid skaters and bike aficionados since the early '70s, NEIGHBORHOOD made it a point to carry forth the silhouette's retro appeal in the most respectful of ways. Sporting a contrasting, yet complementary black and white color scheme, the uppers take on a solid base with exposed stitching making its way around the throat lining, eyestays and heel areas. Placed directly below is a crisp white sole finished off with a flurry of Vans BMX logos hitting the midsole region.
CONSTRUCTION
NEIGHBORHOOD x Converse One Star
1 of 3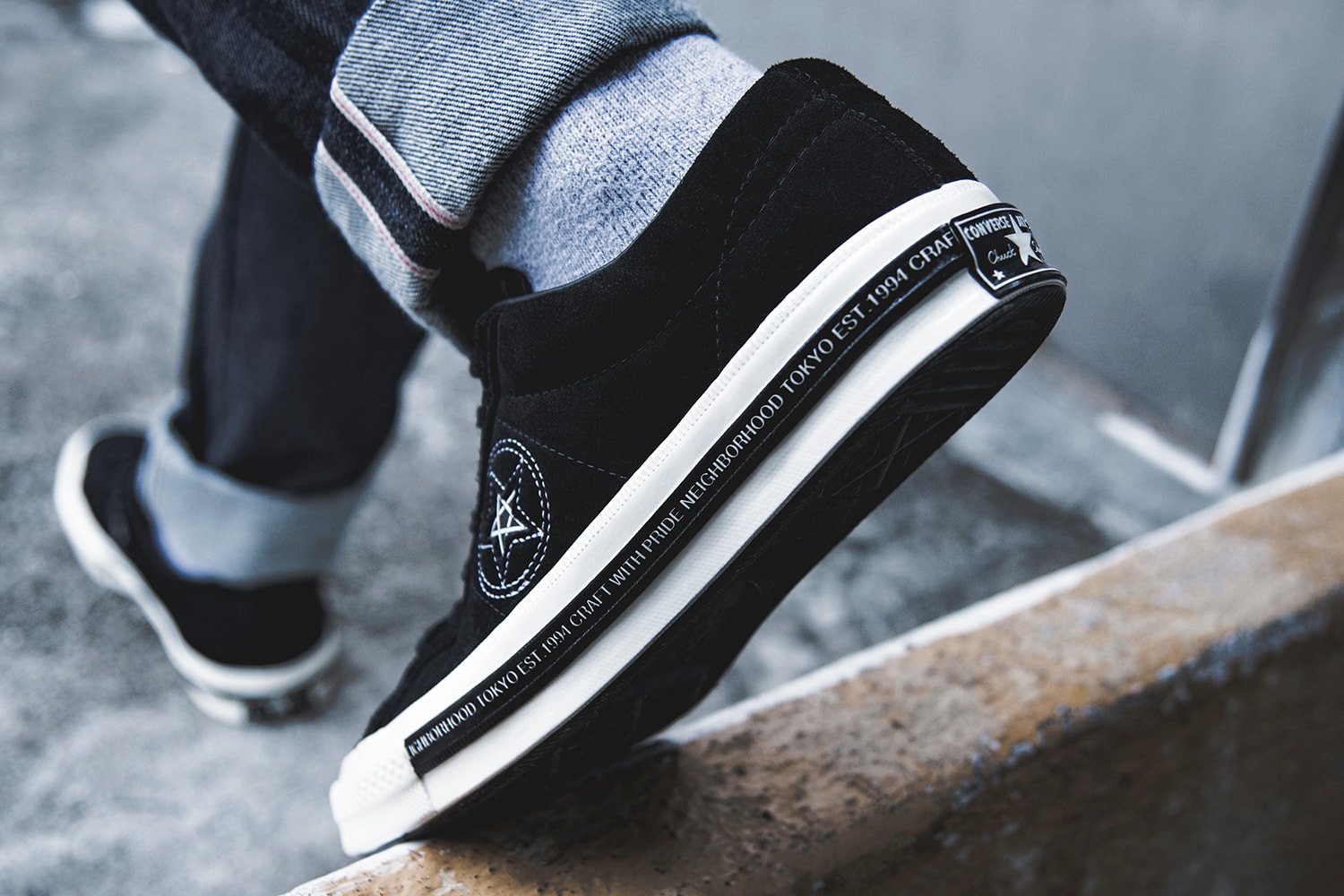 2 of 3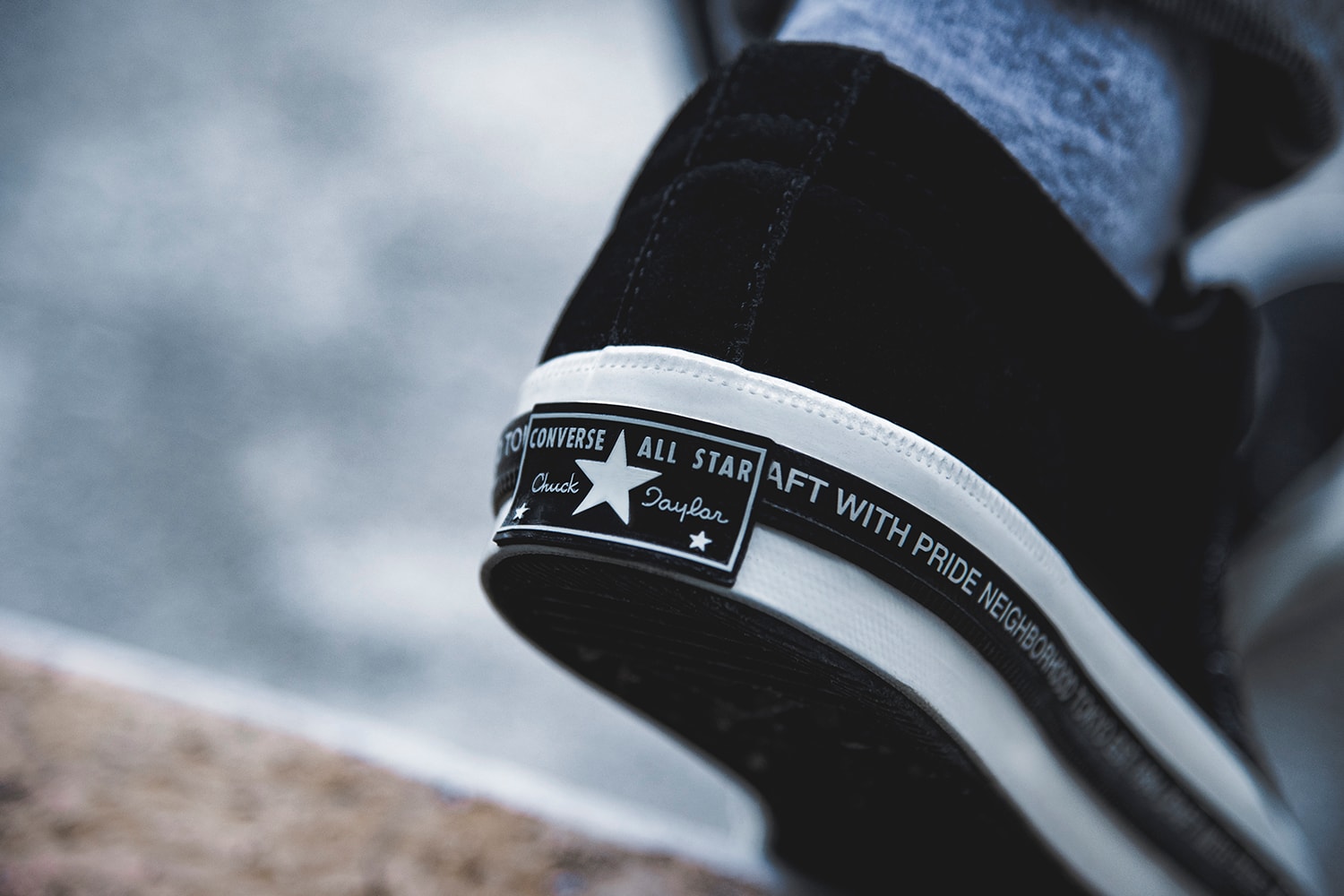 3 of 3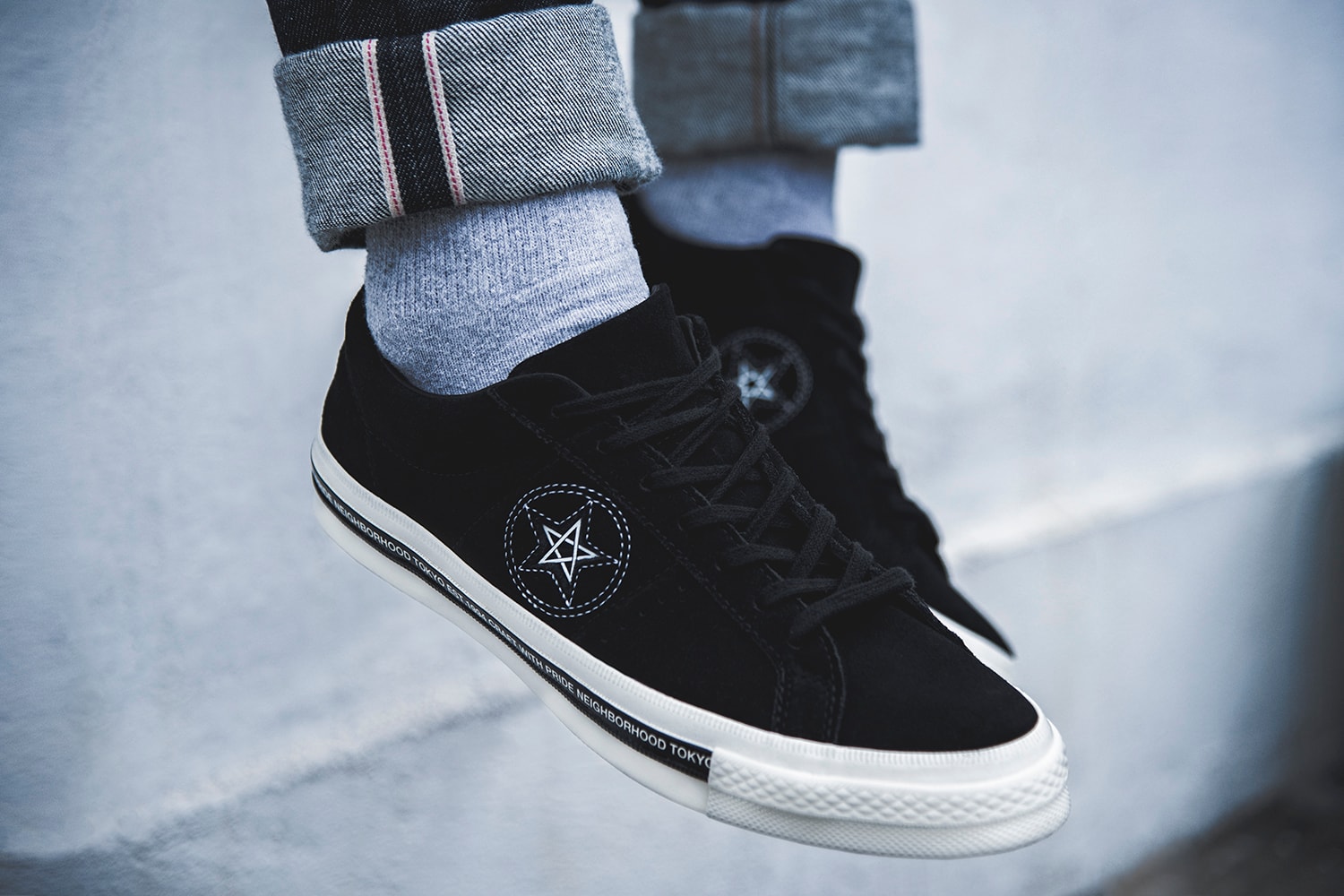 The One Star features a premium black suede upper, swathing the toe, vamp, side panel and heel to ensure a technically strong composition all the way around. Complementing its fabrication not only stylistically but functionally as well, is the clean white vulcanized rubber sole unit key for all types of extreme outdoor pursuits. Lastly, displaying an insistent commitment to the most intricate of detailing, each model receives a branded sock liner update.
NEIGHBORHOOD x Vault by Vans Era
1 of 2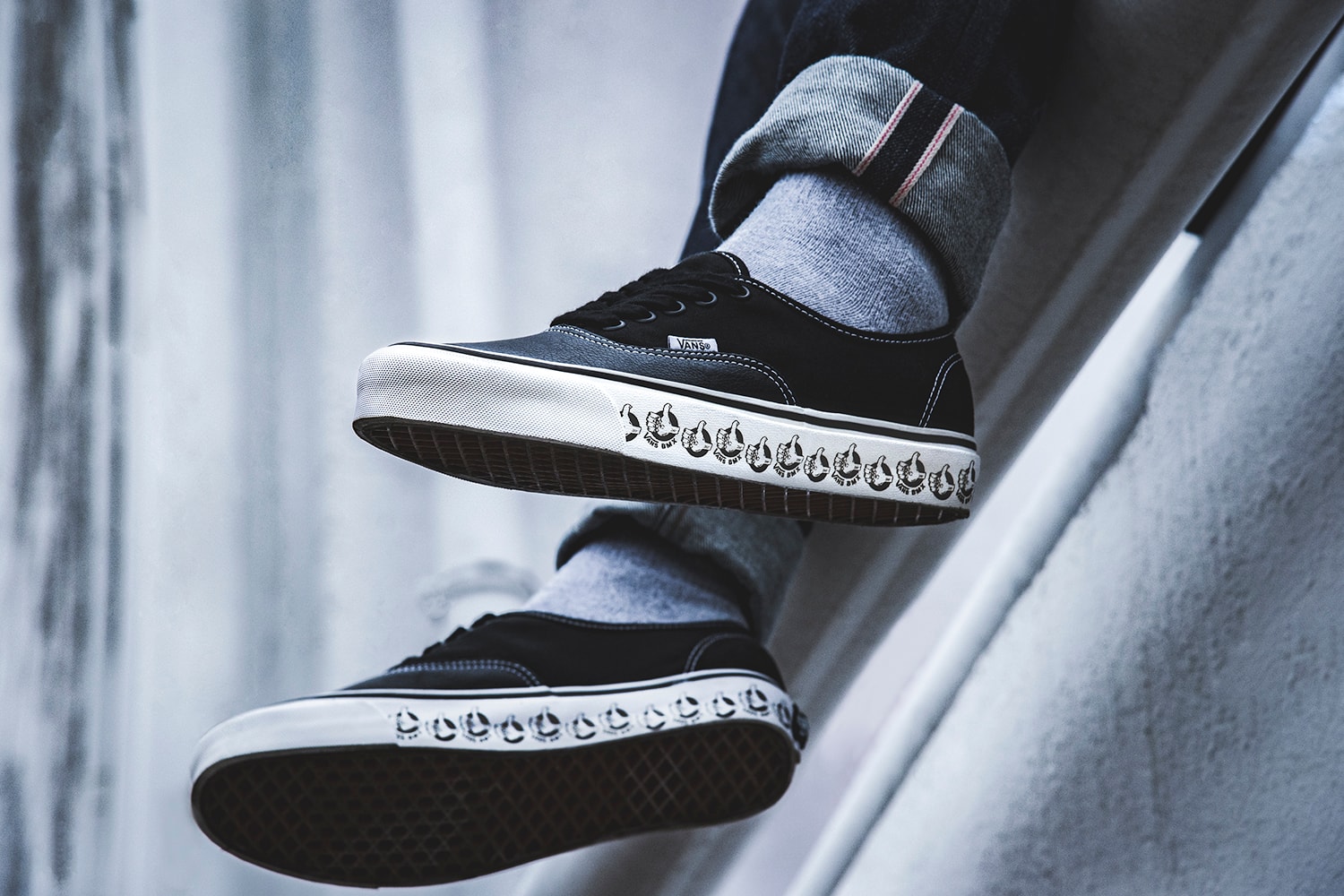 2 of 2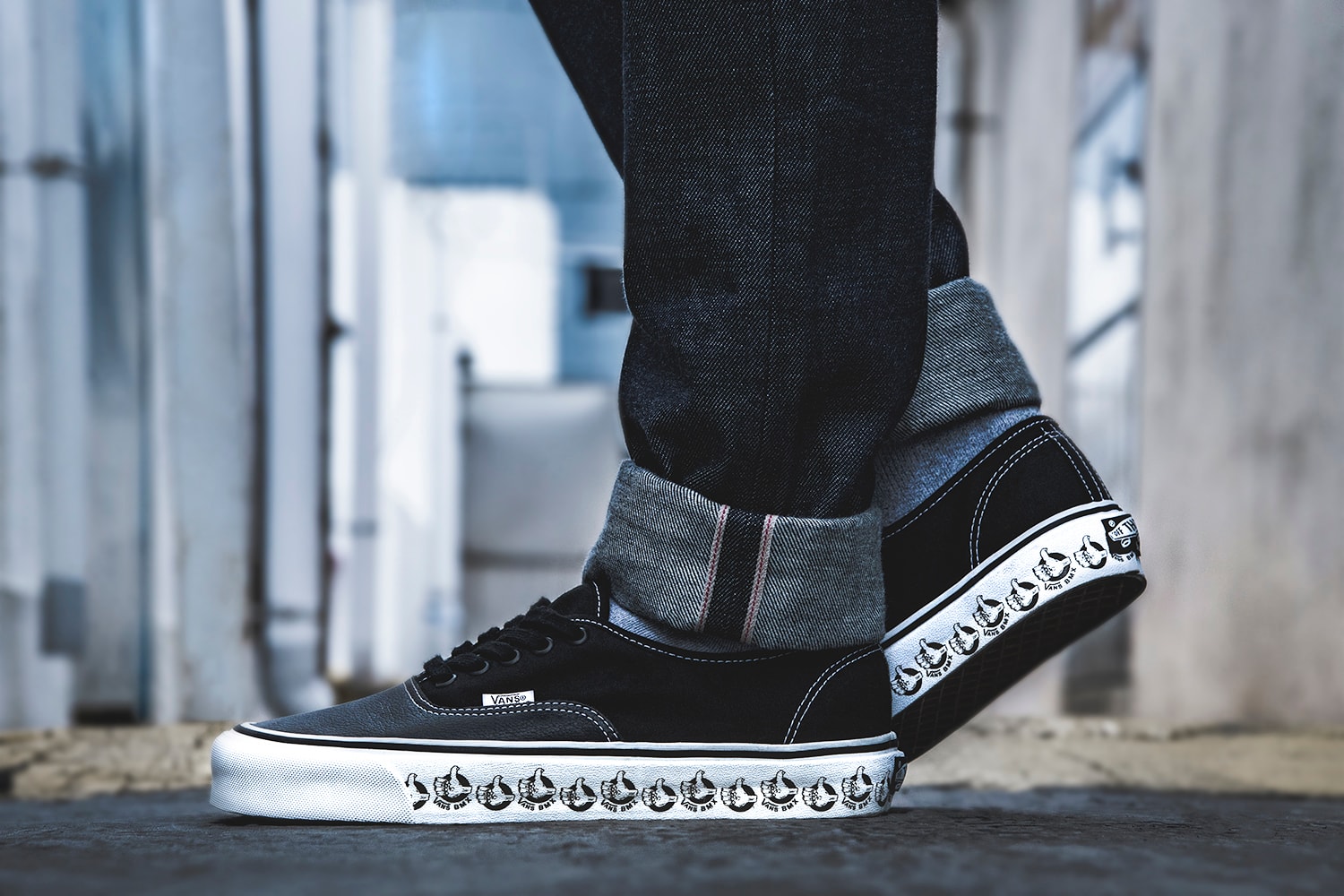 Historically fashioned from cotton composites, Takizawa opted for a fabric-blocked mix of fine leather and canvas to form the uppers. Leather finds its way onto the toe vamp area while canvas swarms the remaining eyestays, side, heel counter and heel tab regions. Much in the same vein as its One Star counterpart, vulcanized rubber forms the midsole, while a waffle sole proves ideal for BMX cruising, skating and other types of strenuous activities.
VERDICT
With both shoes offering much in the way of vintage styling cues deriving its aesthetics from a wide array of popular lifestyle genres, NEIGHBORHOOD provides a platform for each shoe to stand on. Happy to let the legend of each silhouette take center stage, Takizawa applies subtle accents here and there, fine tuning the functionally of each creation as he has done so poignantly all throughout his illustrious career. With intricate detailing spotlighted in the Vans Authentic's exposed stitching and fabric-blocked makeup, not to mention Converse's One Star Chevron symbol over on the other side, both sneakers lay claim to its very own distinct characteristics.
Based on what you've seen thus far, let us know which one you would choose below.
Poll
NEIGHBORHOOD x Converse One Star vs. NEIGHBORHOOD x Vault by Vans Authentic
NEIGHBORHOOD x Converse One Star
NEIGHBORHOOD x Vault by Vans Era