Saucony Originals Is Obsessed With Food for Sneaker Inspiration Right Now, Here's Why
Sneakers and food have a lot more in common than you might think.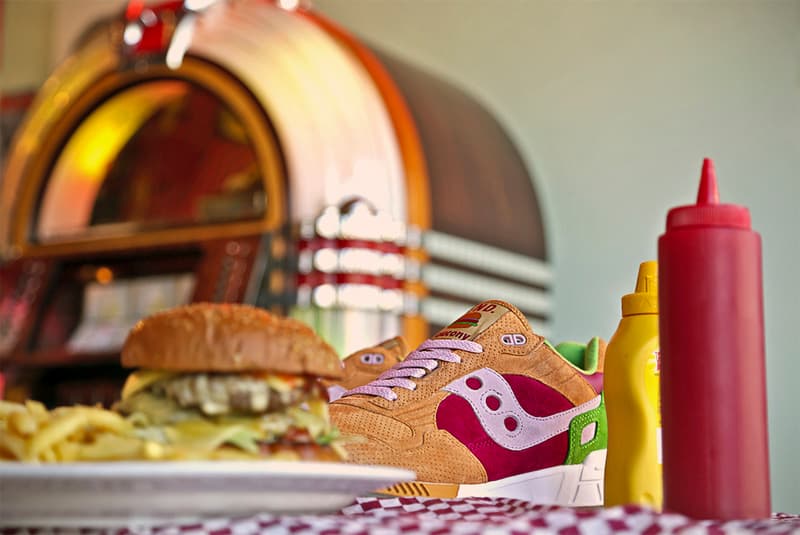 1 of 3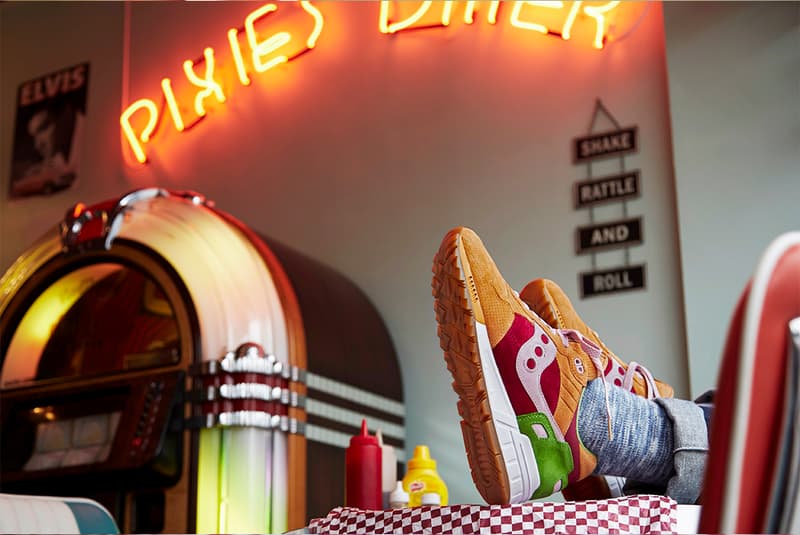 2 of 3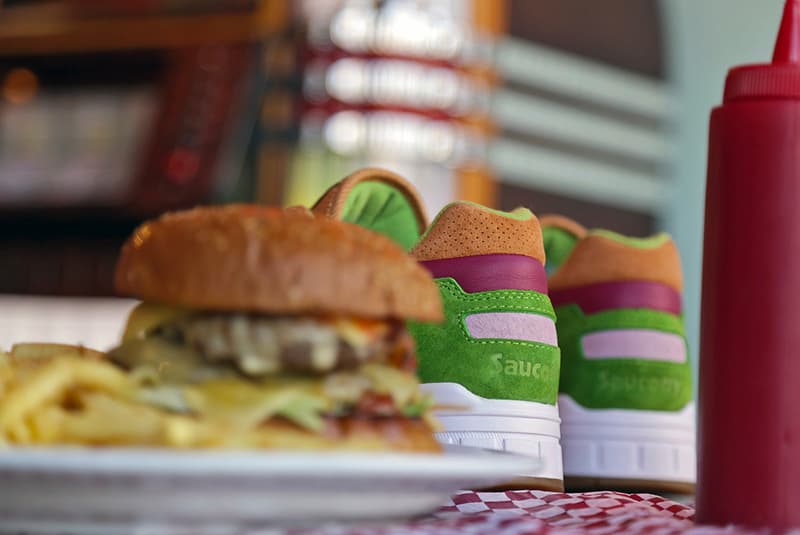 3 of 3
It's the age of collaboration, and if you're not fusing, you're falling behind. Or at least in leading creative fields such as fashion and food, recent movements have pivoted on the union of two or more distinct perspectives — think collaboration collections and fusion cuisine. But zooming out to a larger scale, you'll see that sneakerhead and foodie culture have a lot more in common than you think. Both are fueled by hype and frenzy; both thrive in urban cities diverse in heritage; both face similar bewilderment from those on the outside looking in; and both have their own lingo, tastemakers and way of life.
For as long as any of us have been alive, sneakers and food have been massive channels of expression and innovation that have welcomed people from all walks of life — not only embracing and engendering technological advancement, but also retaining and asserting heritage for purists and revolutionists alike.
Though there are endless parallels that can be drawn between the two spheres, there have been few instances where the two worlds have shared the canvas. Understandably so given that one goes in the mouth and the other covers the feet. Yet in the past few years, American heritage sneaker label Saucony Originals has managed to marry food and sneakers in such a zany yet approachable way that it makes you wonder why the intersection of foodie and sneakerhead hasn't been more fruitful.
To get a glimpse of the creative process behind some of the hit food-inspired sneakers that have come our way, such as Saucony Shadow 5000 "Burger," Grid 900 "Dirty Martini," "Bacon & Eggs" and "Shrimp Scampi," we sat down with the Saucony Originals team — a four-man operation composed of Mike Hughes (Business Unit Manager), John Carle (Marketing & Social Media Manager), Eric Smolin (Product Line Manager for Originals) and Josh Fraser (Senior Lifestyle Footwear Designer) — to discuss their storied food-inspired archive, personal favorites and where the ongoing journey is headed next.
1 of 5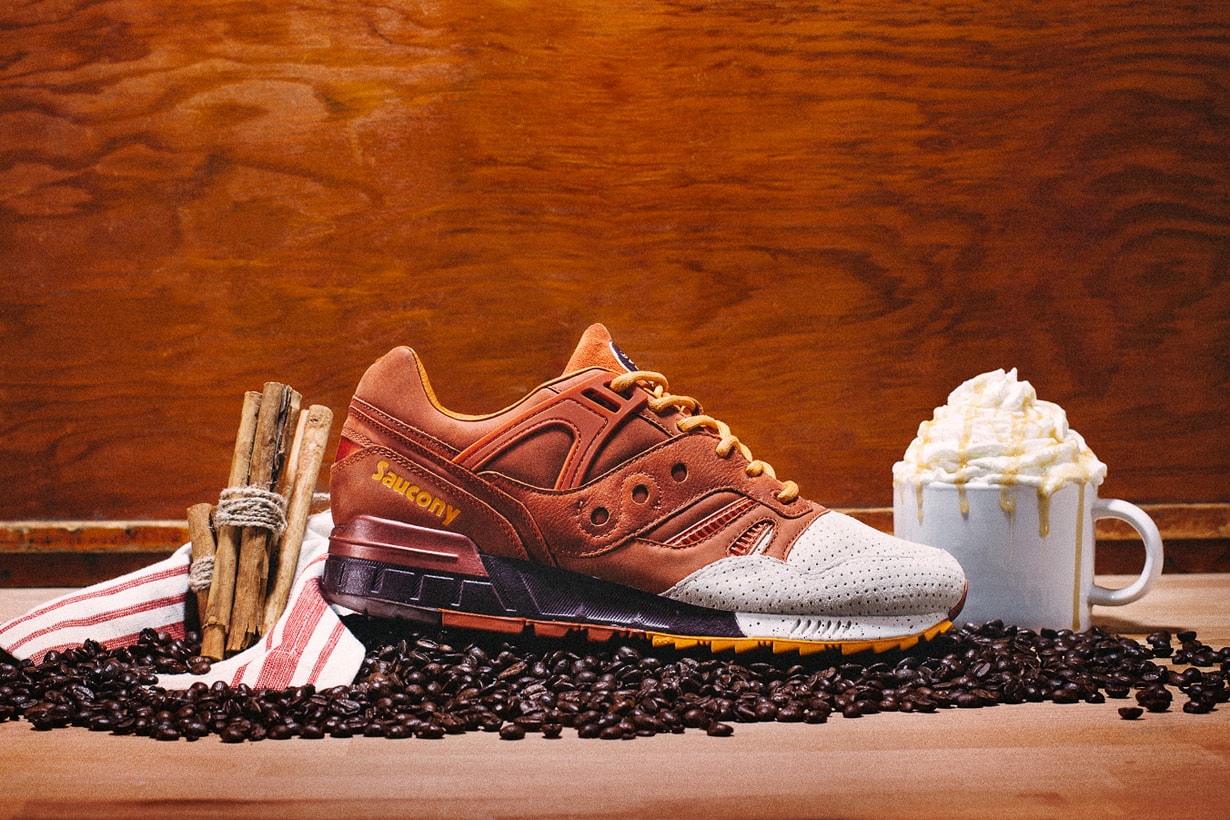 2 of 5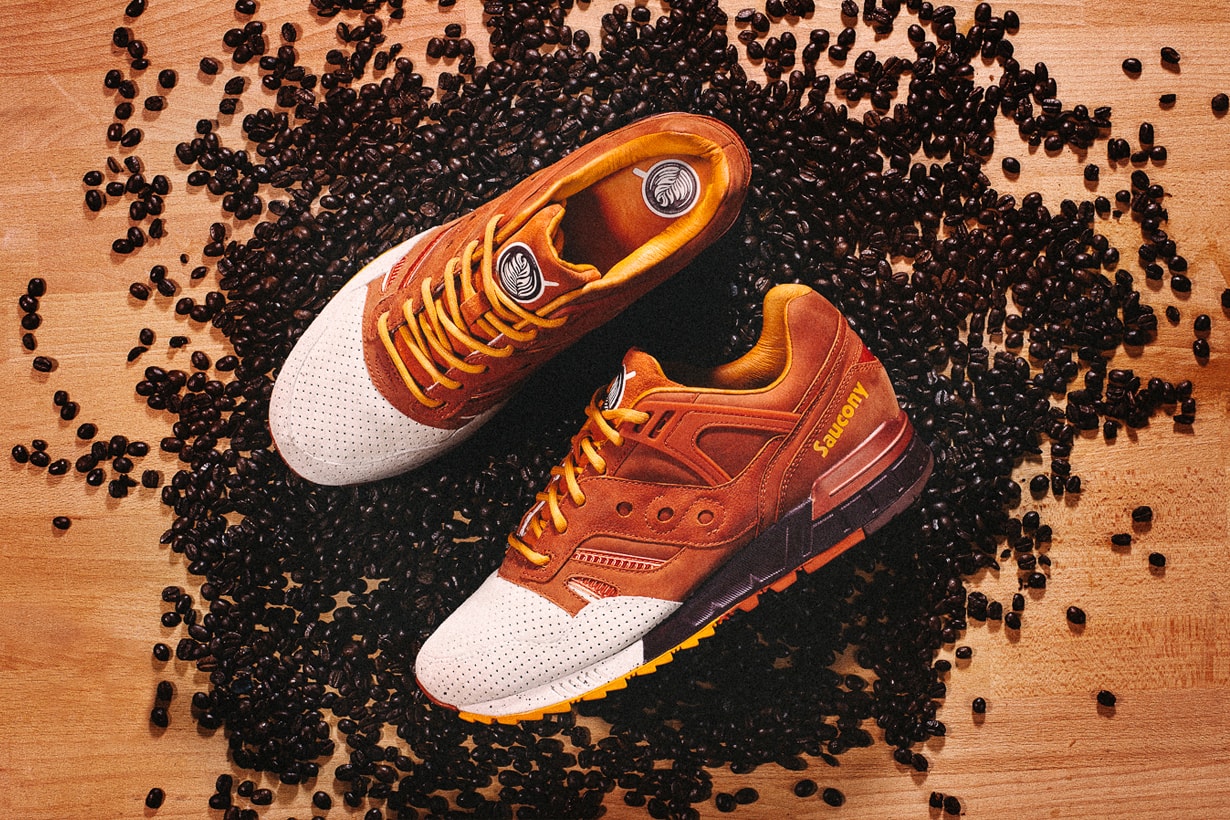 3 of 5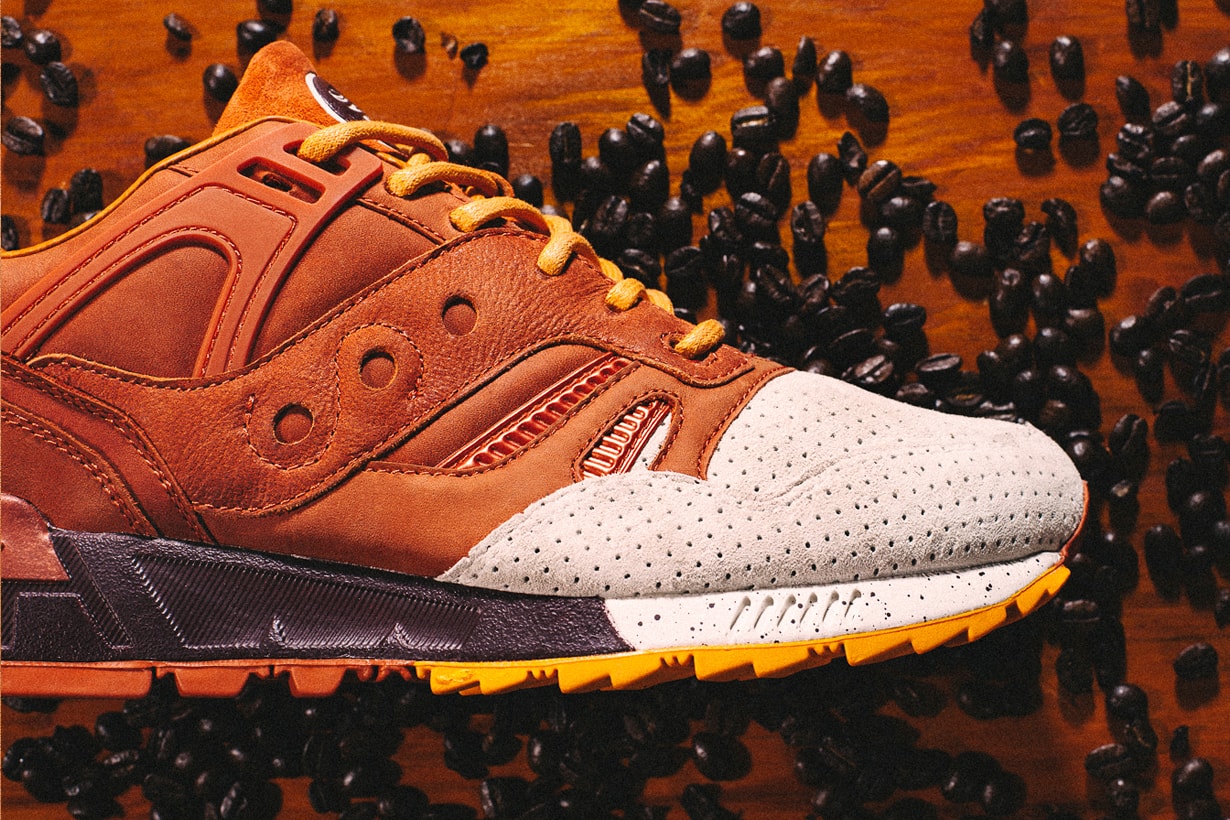 4 of 5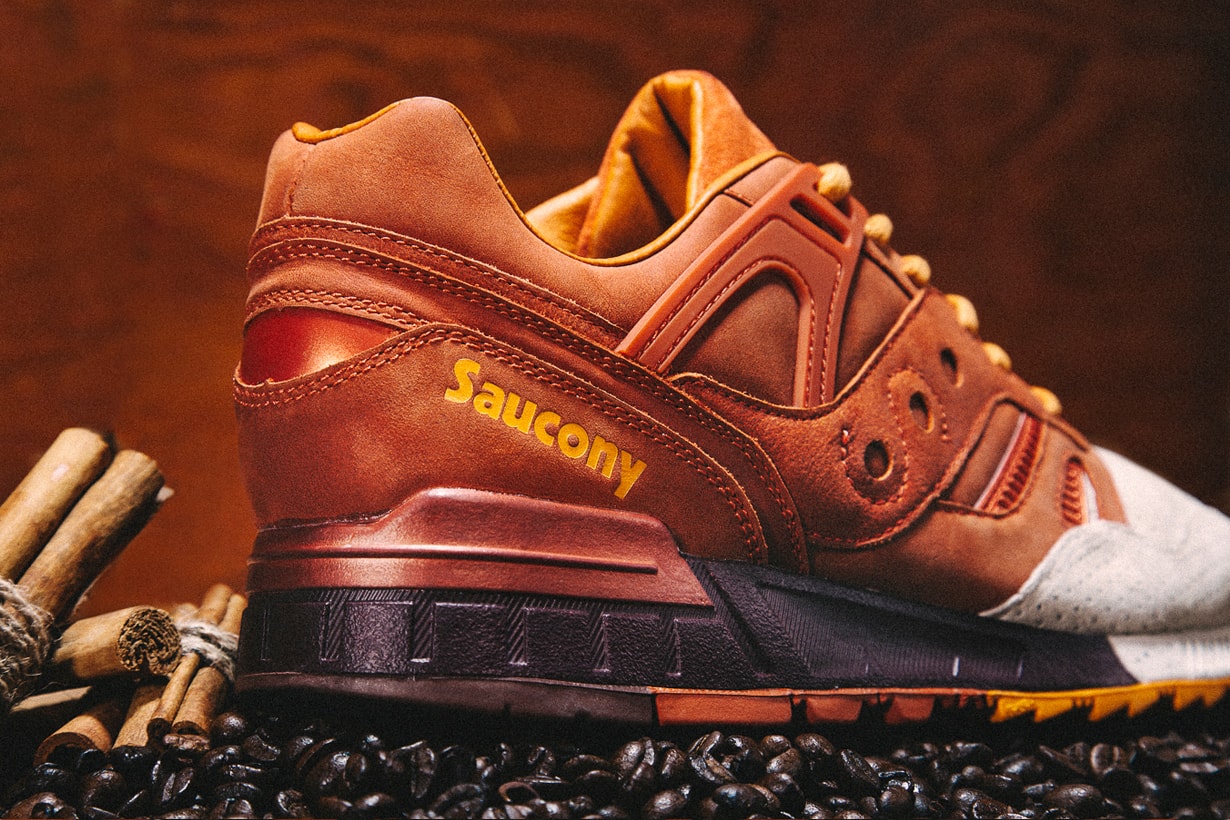 5 of 5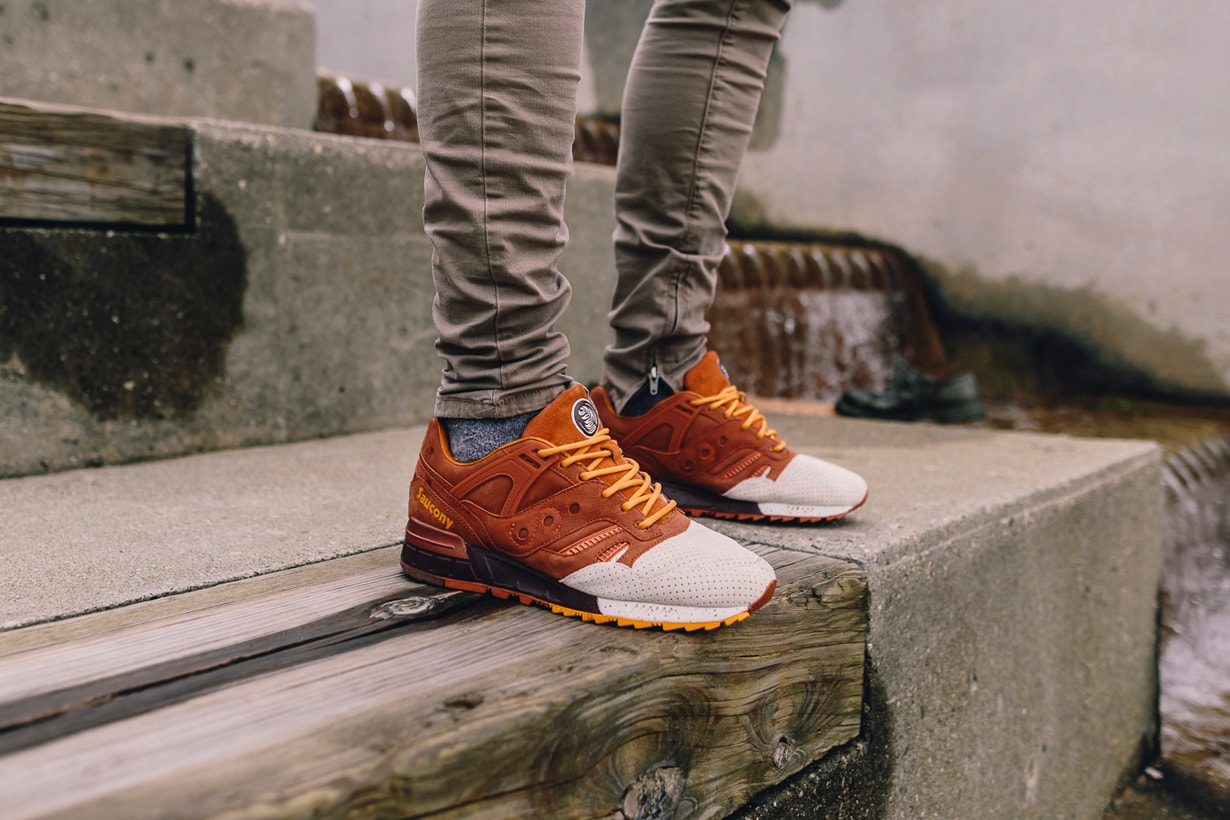 What's the fascination with marrying food with sneakers?
Food and sneakers are two things that deserve to be married. People have subjective views on them both, which is what makes creating food-inspired sneakers so great. What one person may love about a shoe another may hate and vice versa. We have the ability to take pieces from both sneaker & food culture that we love and blend them to create an amazing product.
How do you transfer food inspiration to a sneaker design in an approachable way? Is wearability key?
When you think about the "Burger" shoe or the "Shrimp Scampi," it's the concept, colors, and materials that translate the shoe to the audience and grabs their attention. So we design with those key elements in mind. We look at seasonal trends for both color and food, and then we begin to blend the lines of the concept and color/material selection. Wearability is definitely key for us because at the end of the day we want our consumers to be beyond excited to unbox their kicks and lace them up. If you don't design with that intention you are losing a huge part of why we make sneakers in the first place.
These releases appeal to sneakerheads and foodies alike, but who would you say is your target audience?
Our target consumer is the Originator, which is similar to what some may refer to as the "sneakerhead." We define the Originator as the ones within sneaker culture who aren't heavily swayed by trends. They look for a more dynamic concept and execution in the products they purchase. They have their own point of view and are not easily influenced by others.
How do you use textile and color to interpret food elements into a sneaker's design? What's the biggest challenge?
We look to color match to the theme at hand. We want to ensure that the colors represent the food first. Material selection is equally important, if there is an element we can subtly show through material selection we strive to do that. The biggest challenge is to not go over the top with the design. You need to know when to pull back and tell the story but not be "corny."
1 of 3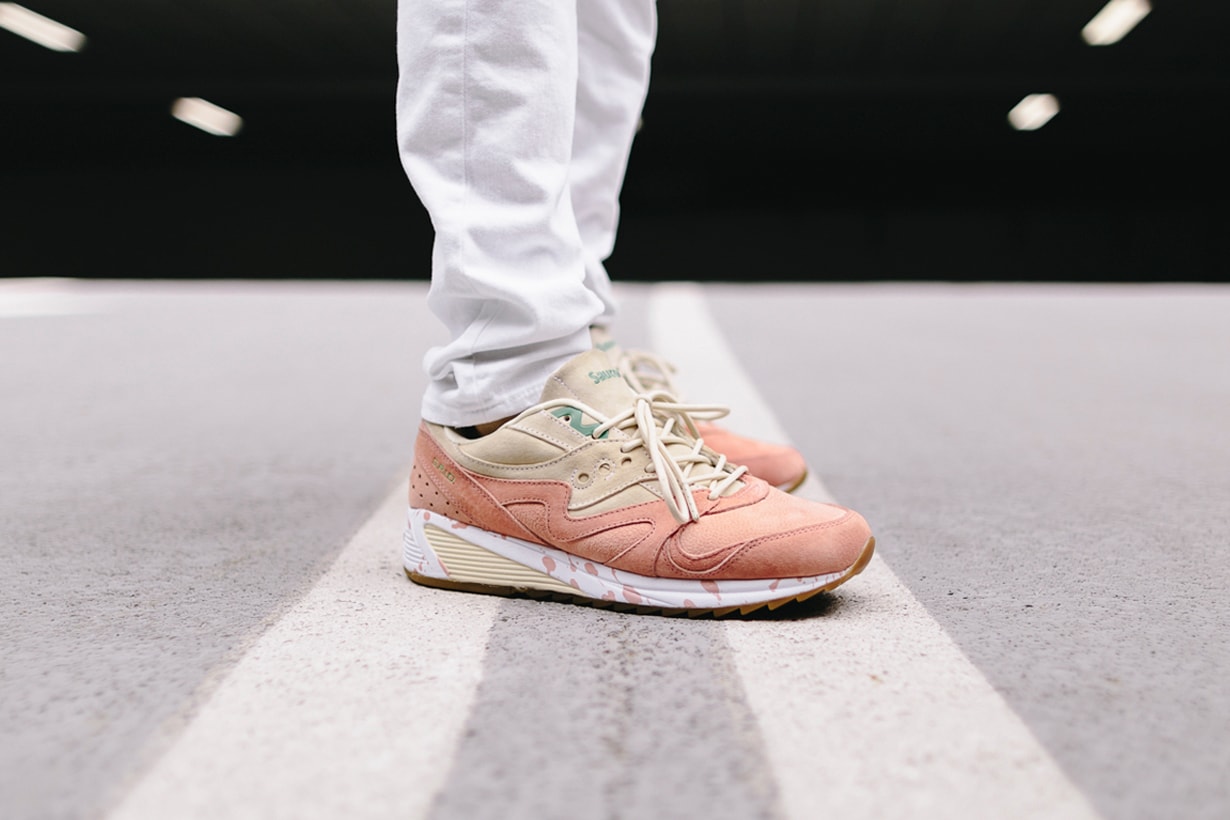 2 of 3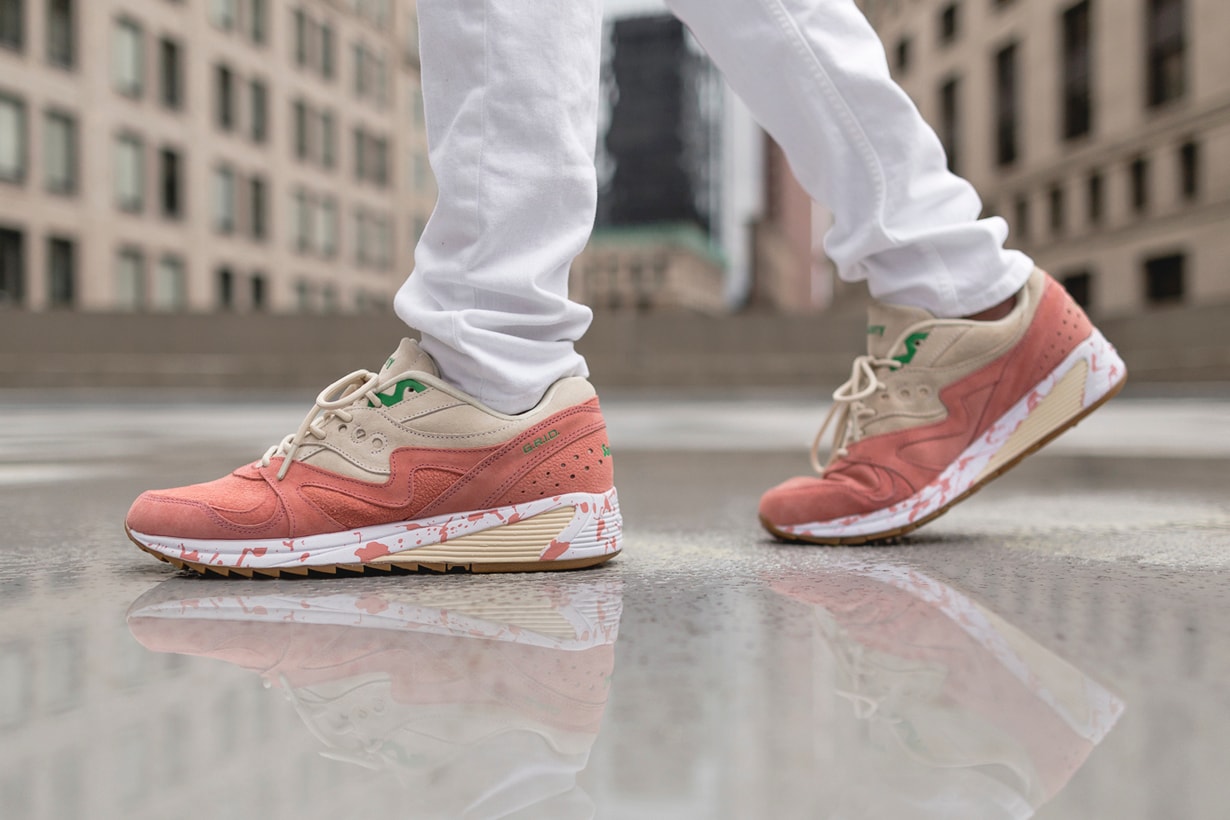 3 of 3
Which shoe has received the best response? Does it mirror food trends or sneaker trends? What are your favorites?
The shoe that created the most hype and resell prices that continue to rise is the END "Burger" collab on the Shadow 5000. At this point in time, it mirrors food trends because burgers are a timeless classic.
Our favorites are:
Mike: "Dirty Martini"
John: "Shrimp Scampi"
Eric: Ramen — coming soon.
Josh: Ramen
Will a chef collaboration possibly be in the future?
Anything is possible.
What's the hardest thing about nailing a food photo shoot? Any tips you can give us?
Strictly speaking to the imagery we create in-house, we try to not get too literal with it. Over the past year and a half, we have been working hard to create a visually cohesive look for all of the Saucony Originals imagery. We want to produce imagery that people can relate to and inspire to create. Seeing the shoes in real life situations proves to be king.
The food-inspired sneakers are a far cry from Saucony's mainline releases. How do they complement the brand's overall aesthetic?
Since our food-inspired kicks have done so well, these releases have become a brand awareness driver. In turn, the awareness we are able to capture from these releases then drives interest to our in-line product.
How do these food-themed sneaker reinforce the Saucony brand image? Is it a more artistic channel?
Our food-themed sneakers come from the lifestyle division of Saucony, better known as Saucony Originals. Originals is where our heritage lifestyle product sits. The food-themed projects have enabled us to stand out in a sea of noise.