Forever 21 Is Called out for Ripping Off Kanye West's 'Pablo' Merch
It's not the first time for the fast fashion brand.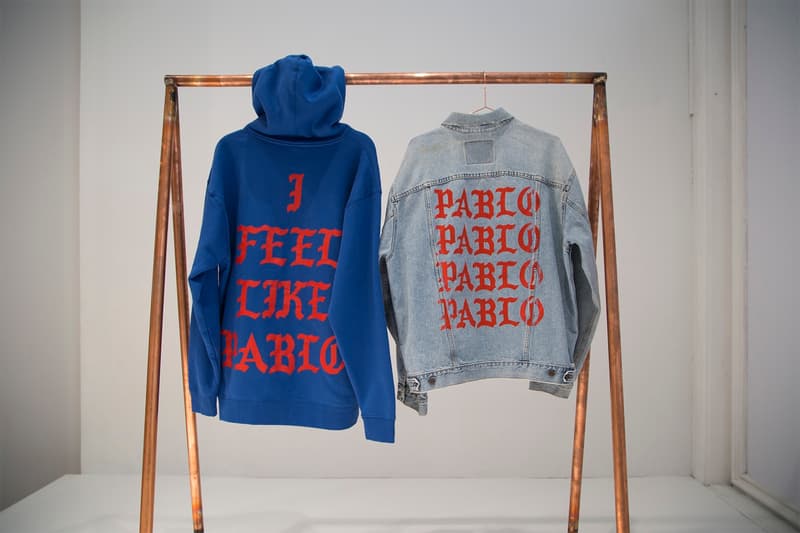 Fast fashion retailer Forever 21 are once again being called out for plagiarizing, this time for Kanye West's 'Saint Pablo' Tour merch. Forever 21 recently released a new batch of clothing on its website and the internet took notice immediately, stating the merch is a blatant ripoff of Kanye's gear. The items in question are a selection of long-sleeved T-shirts with a font that appears to be identical to the one Kanye used for his 'Pablo' tour, including a yellow T-shirt with "Private Concert" emblazoned on the the front along with the word "Saint," the name of Kanye and Kim's son.
This isn't the first time Forever 21 has been under heat, having been accused in the past for ripping off Thrasher's flame logo font. The company was even accused of plagiarizing Kanye's tour merch back in July of last year. Check out the Twitter reactions below.
@Forever21 BITTING KANYE SO HARD WITH THE GRAFFITI JACKET, PABLO MERCH, AND EVEN THE PLANET KOSMOS FONT USED FROM CALABASAS. @TeamKanyeDaily pic.twitter.com/RjZ2T12clF

— SLVSTR (@Ibnmargiela) April 13, 2017
?‍♀️ Time for that lawsuit @kanyewest https://t.co/jkFOQkDDsZ

— TeamKanyeDaily (@TeamKanyeDaily) April 13, 2017
Yo @Forever21! Y'all ain't embarrassed about this!? Who wears this?! https://t.co/Qu5LfH3iJH

— • f e e l i n g s • (@b1ackadd3r) April 13, 2017
Holy shit, forever 21. *"oh no baby, what is you doing?" meme* https://t.co/yRJ2oH9ZD5

— cesar rodriguez. (@iamcesarrod) April 13, 2017
Kind of bizarre how Forever 21 has basically just become a knock off of Kanye's fashion line. ?

— kbrill (@KBrill_) February 12, 2017
Be cool if Kanye maybe thought about doing a side project with Forever 21 and had his own collection with them…more affordable loool

— Rinne (@CorinneElle1) February 16, 2017
Forever 21: your spot for the fake ass Kanye look

— DJ Fuck a Request (@DJZackFrost) April 1, 2017