How Brands Get Into Reputable Retailers
And the perks of joining the fashion big league.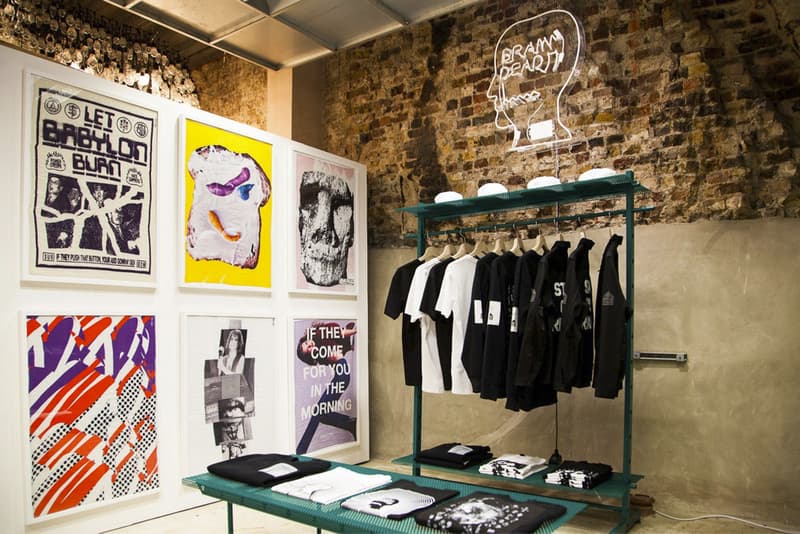 Previously, we cracked down the basic economic skeleton of a brand-retailer relationship and the human ties that bring it to life. Retailers function as a bridge between fashion labels and consumers, benefiting both parties exponentially if the chemistry is right. In our first part, we told the story from the retailer's point of view; this time, we see things from the brand's side.
For many fledgling brands, one of the most important decisions in the early stages of growth is whether or not to go down the retailer/wholesale route. Some brands such as Supreme decide against commercial big box retailers, relying on the bare-bones economics of demand outstripping supply: keep supply low, ride the wave of hype to surge demand to a point of guaranteed sell-out — without "selling-out," as they say — and never restock to reinforce the vicious hype cycle.
While Supreme's business model is one that many brands aspire to, it's important to know that without the same cult following and history that Supreme has, the approach may not work for your brand. What may appear like an easy supply and demand plan on paper, in reality, involves many complex cultural factors far beyond textbook tactics and laws. "We all want to be the Supreme of our market but we can't compare," Erwan Ferriere and John Baldwin of Parisian clothing label N.D.G. say, but "in our market, I don't know any brands that don't do wholesale."
Today, more than ever, it's increasingly difficult for grassroots brands to expand without some help from retailers. Even those that started out with a strong direct-to-consumer philosophy have championed the many returns to scale that investing in wholesale can yield. "Wholesale is helping us develop the direct-to-consumer and vice versa. It's a real communication vector," says N.D.G. "Plus, thanks to wholesale, you can be taken more seriously and increase quantities. This will lead you to new bigger factories you couldn't reach at the beginning."
For the second part of our retailer-brand series, we spoke to brands Brain Dead, N.D.G. and OLAF HUSSEIN to see how they traversed the retailer landscape to help grow their own labels. "Wholesale is a complex universe with thousands of factors to consider," says N.D.G., and we hope that this guide offers some useful advice to save you from several seasons of trial and error.
1. Make a Good First Impression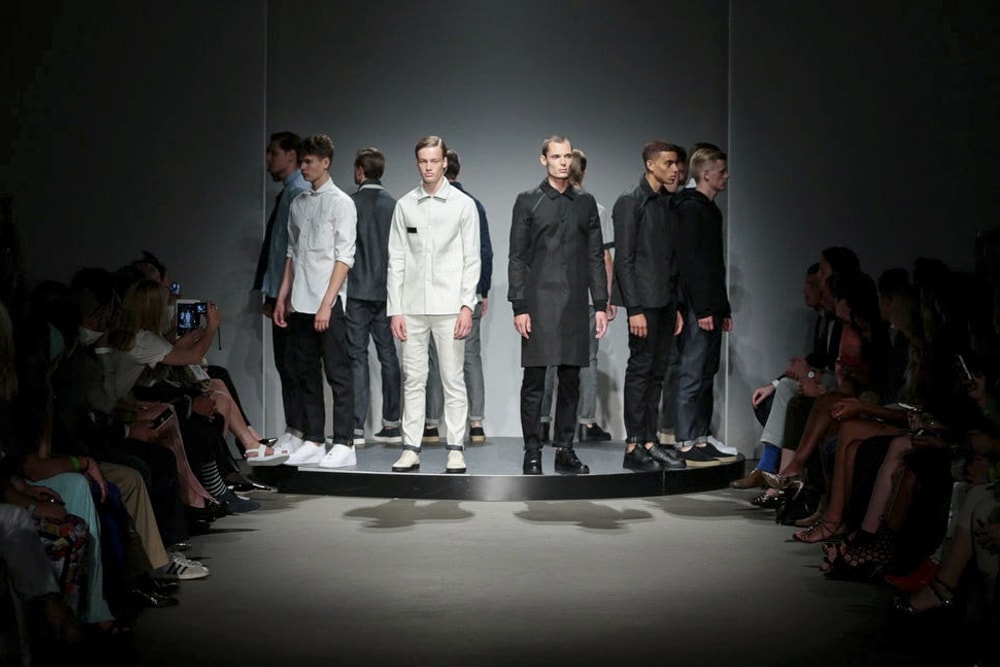 Get noticed, make a good first impression, and witness the snowball effect take off.
To make it to the retailer big league, Dutch menswear label OLAF HUSSEIN says "getting there is all about having your brand be represented by a large group of people."
Following a successful runway premier, OLAF HUSSEIN gained access to a network of contacts which lead him from one trade show to the next. "After our debut at the Amsterdam Fashion Week in 2014, we've shown in Berlin, Milan, Paris, Copenhagen, New York, Las Vegas and Tokyo. For us, this approach was the only way to truly get to know our customers and see which markets are most intrigued by our product."
OLAF HUSSEIN champions the trade show route because it allows brands to express their vision and spirit in an authentic way: "We believe that when you just start out, it should be really hands on. You have to be there, passionately presenting your collection to prospective retailers, and finding ways to stand out among the other hundreds of brands."
N.D.G.'s business objective is also aimed at broadening their customer base — "we aim to penetrate the wholesale market and grow our international presence… In 2017 we're going to open more accounts so we can be closer to our final customers" — but their approach is one that leans more towards holistic, in-depth presentations. "I would say that the best options for us is having our own showroom, it's more private and intimate, easier to sell a collection, easier to tell a story," says Erwan.
Whether the approach is to appeal to many or select few, having your brand start off on the right foot is a critical step in your brand's overall wholesale trajectory. "It's essential to have the first season at a major retailer or department store be successful," stresses OLAF HUSSEIN, "every aspect of the brand should be in the right place before you commit to something like that, especially from a logistical standpoint"… which brings us to our next point.
2. Do the Math and Get Organized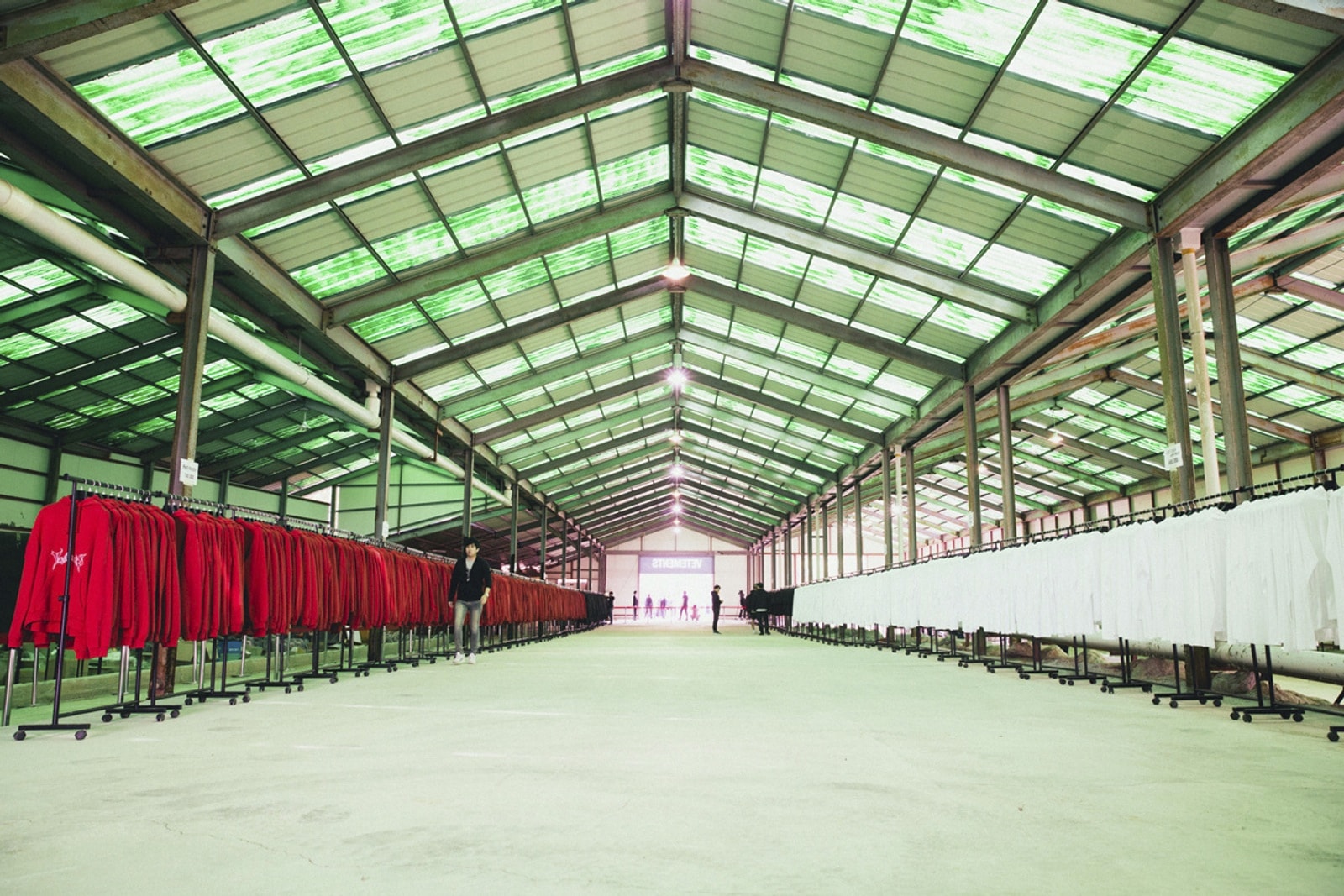 In order to make a good first impression, you need to have a solid grip on your manufacturing. Fashion is a creative outlet, but also a business with a structured mechanism behind it. Crunching numbers and pinpointing calendar dates are necessary steps to take before approaching a retailer.
"There's nothing worse than selling your product on paper but not being able to deliver," says OLAF HUSSEIN. "Only if you truly know that your sample can be produced in bulk order, should you start working with retailers. At this stage you have to be well aware of the margins, both for yourself and for wholesale. There is not much creativity at this stage, it's all about figuring out the prices, production and logistics."
More specifically, the required background for an emerging brand means "a solid foundation, a strong team and appropriate factories," says Erwan, who reflects on the time and energy N.D.G. could have saved in the beginning if they were better prepared. "When we first dealt with a store at the beginning, we didn't even have a line sheet or catalog to send, no place for stock, no offices, nothing."
If you struggle with doing the math and getting organized yourself, hire an agency or expert to help. Currently, N.D.G. works with wholesale agency Lush Network while OLAF HUSSEIN works with one agent for the Benelux market and another for all others. "If you're well prepared, [wholesale will] be an elevator for your brand and you won't lose time learning," says Erwan.
A part of being organized is being strategic with the fashion calendar. "For Spring/Summer 2018 we're planning to show in Italy at Pitti Uomo, for the first time," Shares OLAF HUSSEIN. "Besides the fact that it's a high-profile trade show, it's also one of the earlier ones on the calendar. You can really use it to make a good first impression, early in the buying season when all the budgets are yet to be spent."
3. Know How to Present Your Brand Aesthetic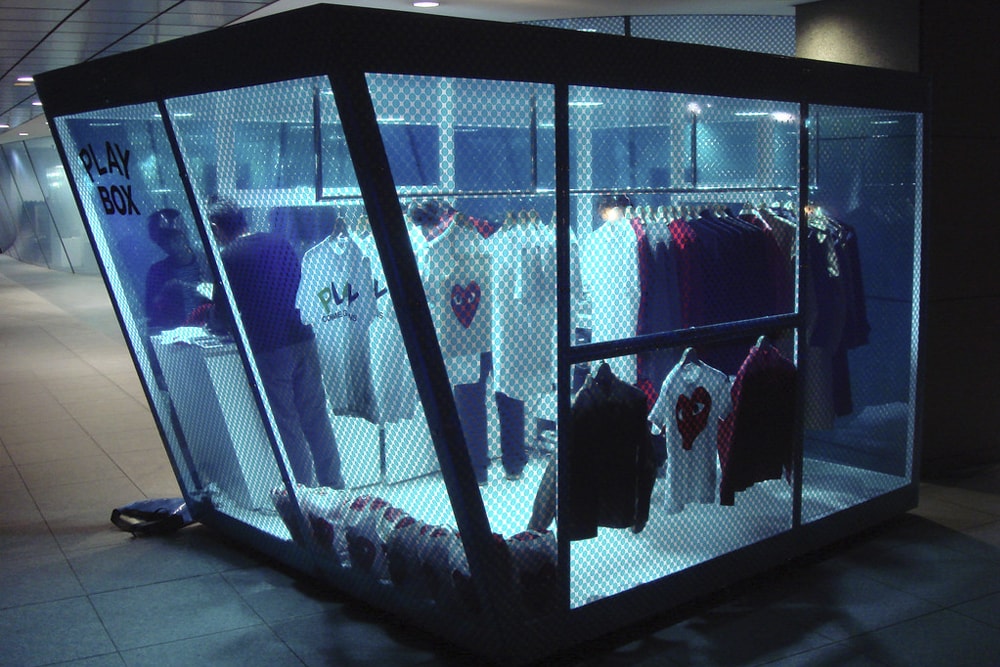 Ultimately, fashion is an industry made of tangible products that are best experienced in a physical space. Even brands with a strong online presence like Brain Dead say that "[they] always prefer a physical retail experience over internet shopping." For emerging brands that may not yet have enough capital to launch a brick and mortar store, retailer spaces can function as a temporary substitute that can introduce your product to new customers. For this to be successful, however, you need to know how to present your brand aesthetic to a retailer and in a retailer.
"When we sell our product we are able to tell the narrative of the product in the purest form," says Kyle Ng of Brain Dead. "Sometimes retailers are not able to give your product the right attention because they have to worry about all the other brands they deal with. That's why it's so important to work with stores who share your common vision. It's important to be on the same page with a store so your brand is presented correctly."
Erwan also puts emphasis on the hybrid aspect of retailer-brand collaborations: "We always pay attention to the retailer's images as their own brand, because we all know that more than distributing other brands, they're becoming full part brand with their own identity, DNA, history, story-telling."
Olaf, whose brand is known for its recognizable logo, advises finding ways to make your product visually stand out amongst other brands: "Every piece of clothing is a touch point. COMME des GARÇONS is a good example of this. Thanks to their big blue transparent hang tags, the brand stands out immediately."
4. Be Prepared to Make Compromises in the Beginning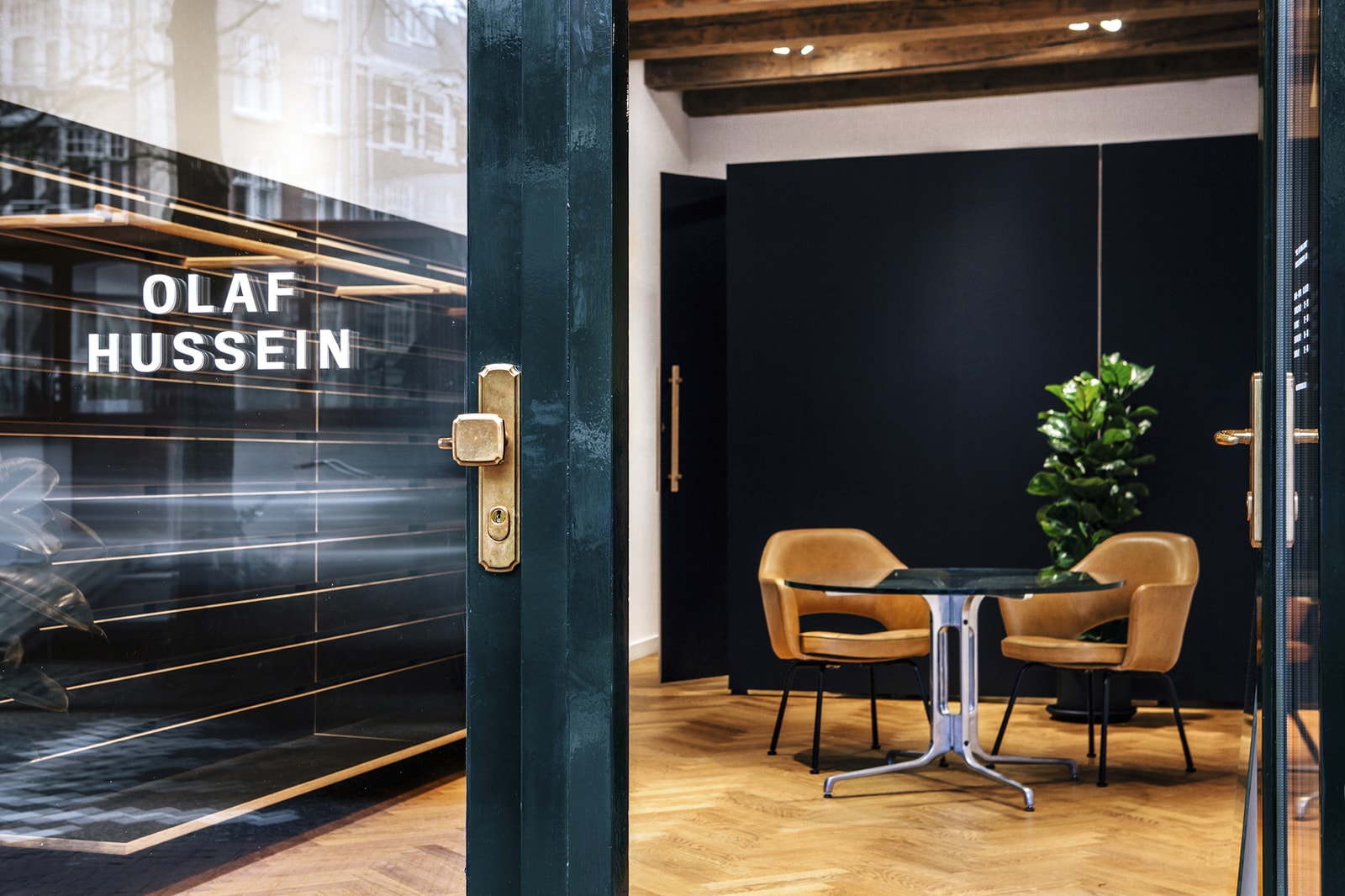 In the earlier stages of wholesale, your brand may not be able to actualize the perfect retailer partnership due to financial and geographical barriers. The beginning of your brand's wholesale journey is very much a balancing act between pragmatism and idealism. Sometimes it's worth taking the initial hit for the long-term growth of your business.
OLAF HUSSEIN expresses the potential financial obstacles that a brand might face: "While we're more selective, there needs to be a balance financially as well. There are some incredibly beautiful stores out there that might not place the biggest order. The cap on the number of stockists is set by region, and being a young brand like us, we would never sell to retailers that are five miles away from each other."
On the other hand, N.D.G. points out the geographical requirements and rules that a brand must abide: "The most difficult part of the retailer selection process is when you have multiple suitable retailers in the same area and need to pick one or two so you don't saturate the area. This can sometimes be a difficult decision because we need to go with the retailer that will best suit our needs and theirs."
5. Don't Let Rejection Get the Best of You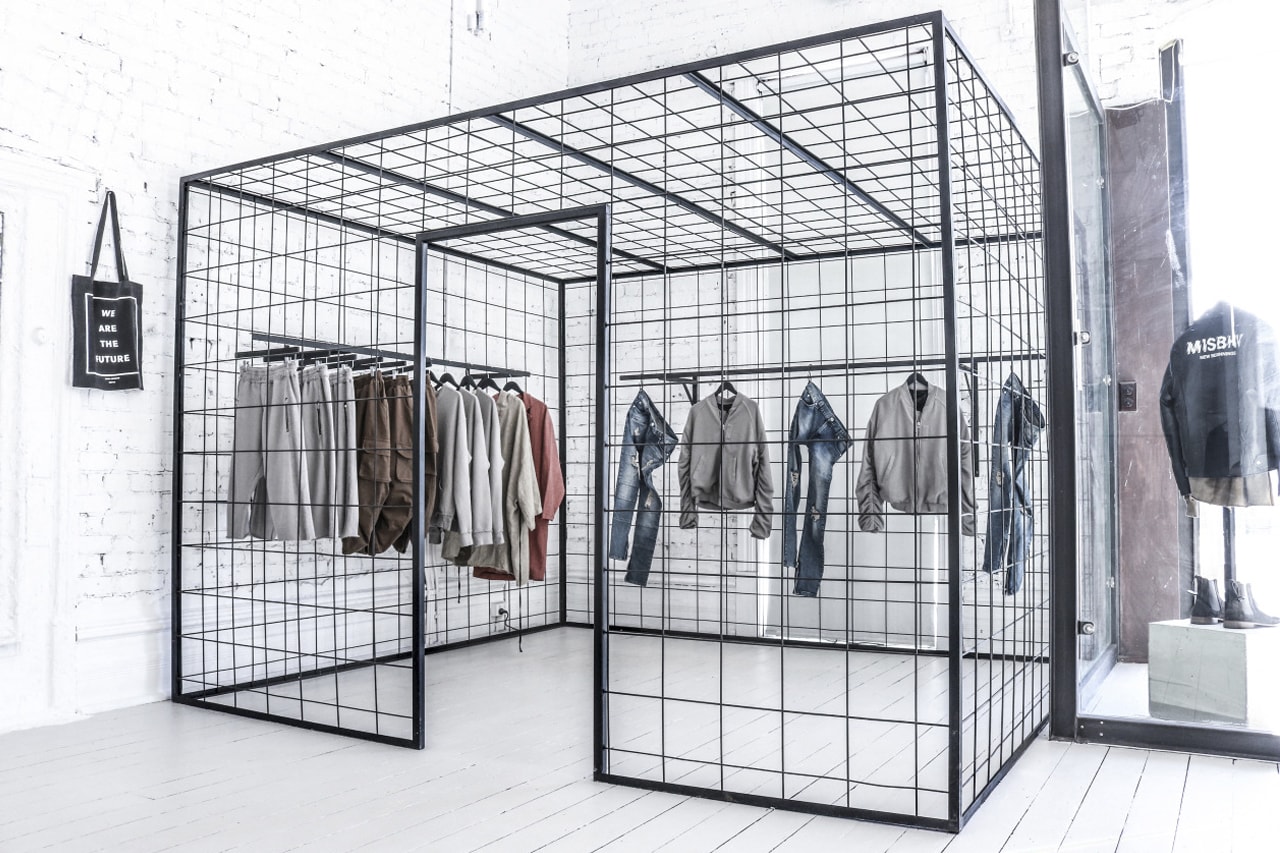 Statistically, your brand will face rejection much more than it will find success ("For every 300 brands that are pitched, we may select one or two," says the team behind retailer Bodega). Speaking from personal experience, our editorial team has turned down some brands several times before featuring them on HYPEBEAST. If you keep your long-term goals in sight, work on networking and brand vision, the investment and effort will eventually speak for itself.
"Despite the fact that the fashion industry moves incredibly fast, it's important to think long-term," advises Olaf, "don't be discouraged if you don't get picked up the first few seasons. Building relationships with retailers takes time. It's very possible you'll be making some costs on showcasing at trade shows without immediate financial success."
As a final note, Brain Dead advises to "take it slow and don't expand too fast."
Image Credit

Dover Street Market, MATCHESFASHION, COMME des GARÇONS, Olaf Hussein, LESSONS Concept Store
Photographer

Peter Stigter
Join Our Discussions on Discord
The HYPEBEAST Discord Server is a community where conversations on cultural topics can be taken further.