Massimo Piombini Appointed as the New CEO of Balmain
He will work closely alongside creative director, Olivier Rousteing.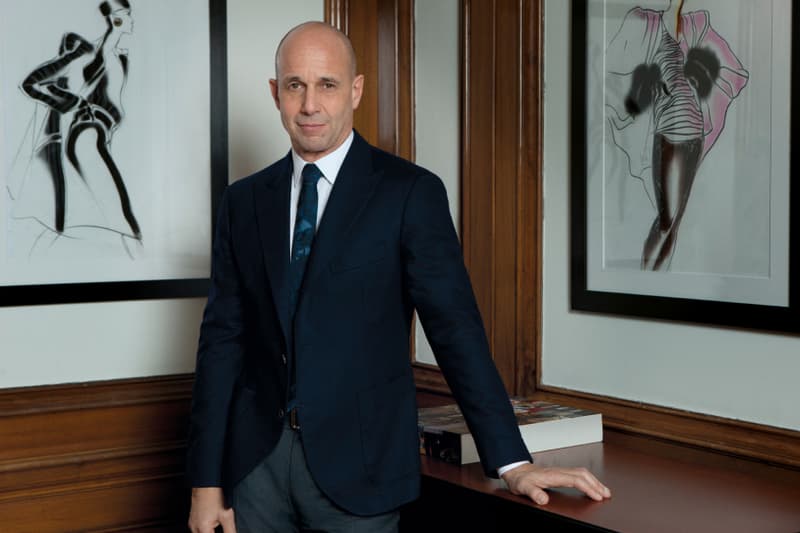 Massimo Piombini has just been selected as Balmain's new chief executive officer following Emmanuel Diemoz's exit in the role which he helmed since 2000. According to an exclusive report by WWD, "Balmain said he had decided to leave the company after several years of 'exemplary leadership.'" It was only last June when Diemoz officially announced that Mayhoola for Investments—an investment fund supported by the emir of Qatar and also owns Valentino—has bought a sizeable stake in the French fashion house. With all that being said, it would make sense for the entity to appoint Piombini who was formerly the commercial director of the Milan-based imprint.
As the new CEO, Piombini alongside creative director Olivier Rousteing hopes to extend and diversify the brand's high-end offerings as well as produce more "athleisure" wares. Rousteing told WWD: "We want to rethink casual luxury," he said. "We want to put more denim, we want to bring more jersey in the collection, knitwear – something more casual, but still keeping it couture and luxury." Having added: "Massimo has a strong vision, a really smart vision of the future, and knows how to analyze the past, has a sense of aesthetic, of creativity. He's ambitious – that's what Balmain needs right now."