What Is Rap-A-Lot Records?
10 facts you need to know before copping the Supreme collab.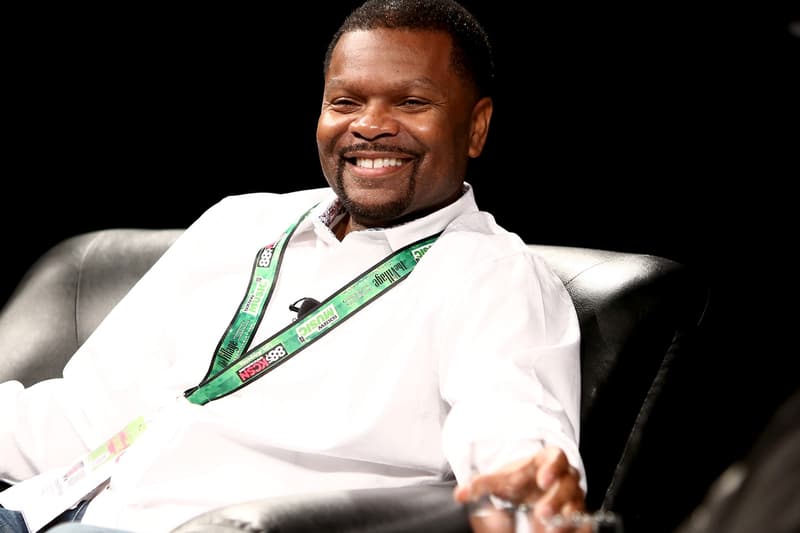 Earlier today, Supreme announced that it has linked up with iconic Houston rap label Rap-A-Lot for its latest release. Rumors of this collaboration dates back to the beginning of this year, and the New York skate brand has finally taken to Instagram to release the teaser and images for the line. Rap-A-Lot was conceived in 1987 out of founder James Prince's used car lot, originally as a way to keep his little brother Sir Rap-A-Lot, off the streets. Prince played the music game the same way he would've played the turf game and in a few years grew the label into a pillar of Houston and Southern hip-hop. The label introduced rap from the South to the world and delivered some of hip-hop's biggest and most classic records of the '90s. We've gathered ten important facts you should know about Rap-A-Lot Records, preferably before you cop the Supreme release when it drops on Thursday.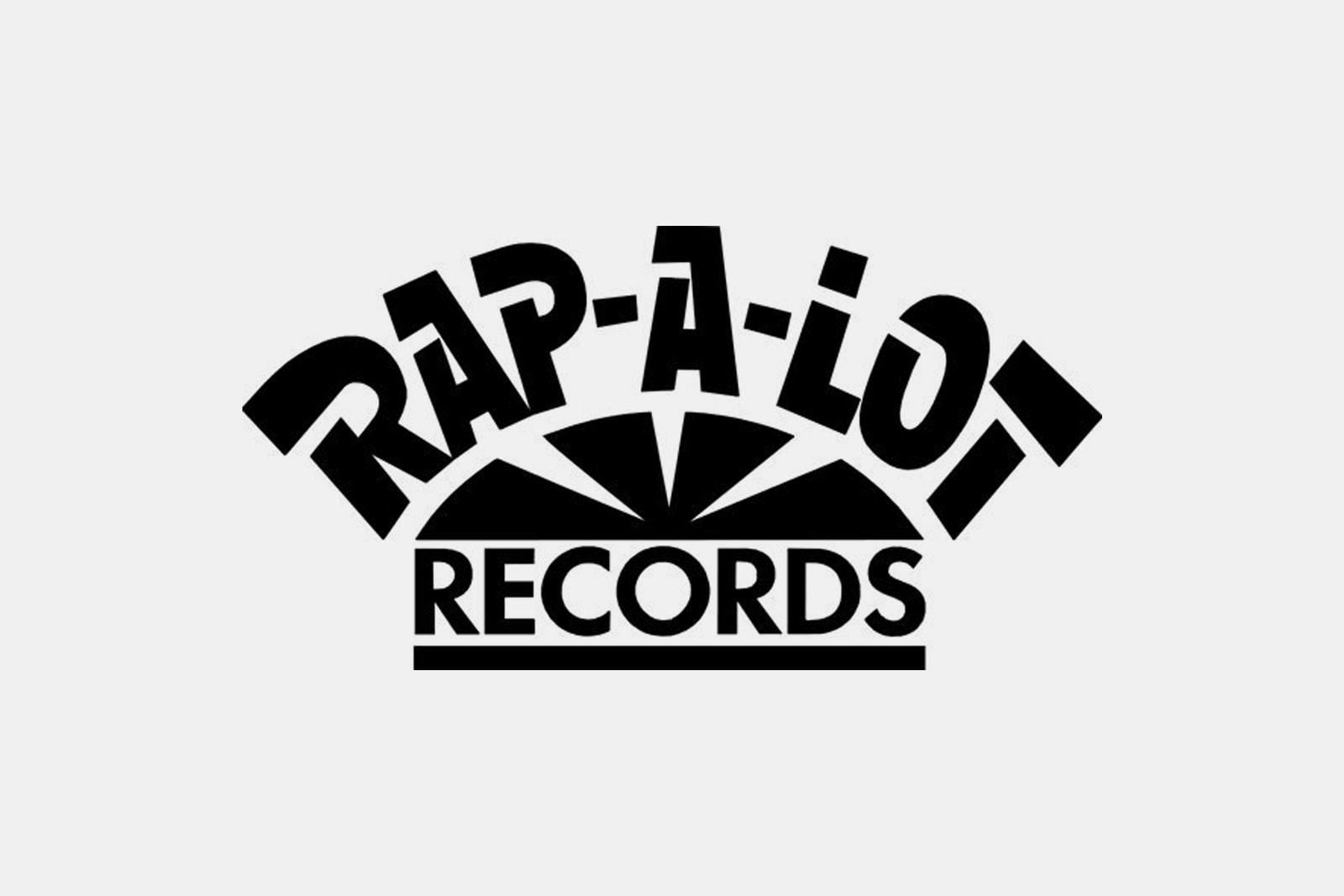 Rap-A-Lot Records Is a Houston Hip-Hop Label
Before James Prince founded Rap-A-Lot Records in 1987, Houston radio stations at the time would play whatever industry executives in New York City had told them to. Because of that, Houston was simply but an extension of everything that was happening in NYC. Prince, a fearless street hustler who sold exotic cars to gangsters and drug lords, didn't like the way things were and found ways to make local stations to play his artists. James founded Rap-A-Lot to keep his brother and one of the founding members of The Geto Boys, Sir Rap-A-Lot, away from the streets. Since Prince knew many important figures via his car job, he was able to successfully finesse his way into the music industry.
The Label's Breakthrough Act, Geto Boys, Put the South on the Map
The Geto Boys, who were assembled by Prince in Houston's Fifth Ward, consisted of his brother Sir Rap-A-Lot, Raheem and Sire Jukebox. Sir Rap-A-Lot and Raheem later left and were replaced with DJ Ready Red, Prince Johnny C and Bushwick Billy (Little Billy at the time). Originally called "the Ghetto Boys," their first release, Making Trouble, flopped commerically and did not get much attention, so Prince created a revamped lineup: DJ Ready Red, Bushwick Bill, Scarface (then called Akshen) and Willie D. The new crew's 1989 album Grip It! On That Other Level became a smash hit. The album sold millions of copies and got Def Jam co-founder and successful producer Rick Rubin to notice. They dropped their eponymous album in 1990 with Rubin and We Can't Be Stopped in 1991; both were also nationwide successes.
Rap-A-Lot Launched the Careers of Houston's Biggest Artists
At one point, Rap-A-Lot was not only the biggest label in Houston, but the entirety of the South. According to Prince in a 2012 NPR interview, "it was like flies to honey" the way rappers came to Rap-A-Lot in the mid-'90s. Outside of Geto Boys and its member, the label kickstarted or helped with the careers of Devin the Dude, Slim Thug, Lil Keke, Z-Ro, Trae, Pimp C, Bun B, Lil Flip and others. It was also a go-to label for acts outside of Houston, including Do or Die, Yukmouth, Luniz, Outlawz and more. Rap-A-Lot's most notable albums include Geto Boys' self-titled album, Scarface's The Diary, Bun B's Trill, Pimp C's Pimpalation, Devin the Dude's Waiting to Inhale and Big Mike's Somethin' Serious.
It Has a West Coast Sub-Label Called Smoke-A-Lot Records
Smoke-A-Lot Records is a label founded by East Oakland, California rapper Yukmouth and his manager Kat Gaynor. The name derives from Yukmouth's Luniz nickname, "Smoke-A-Lot." It is distributed by Rap-A-Lot and Asylum, and houses artists including The Luniz, Dru Down, Thug Lordz, The Regime and Yukmouth. From its conception in 1994 to now, Smoke-A-Lot has spawned 16 studio albums and eight mixtapes. Its latest release is Yukmouth's 2014 album GAS (Grow And Sale).
Devin the Dude Is the Label's Longest-Running Artist
Devin Copeland, a humorously introspective, weed-loving Houston rapper better known by his moniker Devin the Dude, started his musical career out as a member of the Odd Squad (later known as the Coughee Brothaz) alongside Jugg Mugg and Rob Quest. Later, he joined Scarface's Facemob and ultimately went solo in 1998. Since then, Devin dropped four solo albums with Rap-A-Lot, including his highest charting album Waitin' to Inhale in 2007. His best known records, "Lacville '79" and "Doobie Ashtray," were also release via the label. He ended his 15-year relationship with Rap-A-Lot in 2008, signing with indie label Razor & Tie. He is now being distributed by E1 Entertainment (formerly known as Koch).
Rap-A-Lot Had Distribution With Many Different Record Labels
Rap-A-Lot was first distributed by A&M Records for a short amount of time in order to release Raheem's 1988 debut The Vigilante. Later, the label was distributed by EMI label's Priority Records from 1991 to 1994, Noo Trybe Records from 1994 to 1998 and Noo Trybe's parent company Virgin Records from 1998 to 2002. From 2002 to 2013, it was distributed by WEA's Asylum Records then Fontana Distribution. From 2013 onwards, Rap-A-Lot is distributed by RED Distribution. Prince reveals that major labels had made it difficult for people to be aware of Rap-A-Lot. "Basically everything we released was slept on to a certain extent because we didn't have the muscle that a lot of the majors had to get the maximum amount of sales," he told NPR.
James Prince Made Sure Things Went His Way
If you got on Prince's bad side, he would definitely make it known to you. According to Green Label, Prince stood up for rappers many times who were on the losing end of a contractual war. He allegedly stopped a Young Money tour bus because he believed that his son, Jas, wasn't fairly compensated for a Drake album. One time, Floyd Mayweather's camp wanted to make a deal with Prince that he didn't agree to and sent goons over to their gym to make it known. Another time, Master P became so offended that Pimp C said that P owed him money, but Prince stood up for C and told off Master P. Even some of his clients felt Prince's wrath: Bushwick Bill was once allegedly beat up outside of a club after he had complained about pay.
There Are Only Three Artists on the Label's Current Roster
Rap-A-Lot has seen better days. Although they were essentially running the South in the mid-to-late '90s, the label has been rendered nearly defunct today. There are only three artists with some sort of contractual agreement with Rap-A-Lot today: Bun B, Z-Ro and Turk. In a 2012 interview with NPR, James Prince reveals that he's not a fan of today's music marketplace. "This whole game right now is a game that I'm not that excited about anymore because of the new structure and all these different ways of being able to get music without paying," he shared. "It kind of kills my spirit from an entrepreneurial perspective." He continued: "It's not like it used to be. Trust me when I tell you that it's nowhere even close to where it used to be. The majors are more in control now than they have been in a long time."
Jas Prince Discovered Drake & Connected Him with Lil Wayne
In 2015, James Prince got at Cash Money for the alleged mismanagement of Drake's royalties. Prince's son, Jas Prince, is credited with discovering Drake and bringing him to Lil Wayne's attention at his Young Money Entertainment imprint. Jas eventually settled his $11 million lawsuit with Cash Money and its Young Money imprint over the case. Lil Wayne has even expressed his eagerness in 2016 to make Rap-A-Lot his home once his legal battle with Cash Money and Birdman is over. "Houston, Texas, before I leave y'all, I want to say I know I'll always have a home at Rap-A-Lot Records," Wayne shared at an H-Town show. "And y'all know they're f*cking me over right now. So, before I go, I leave you with these kinds words: f*ck Cash Money."
The Last Album it Put Out is Juvenile's The Fundamentals in 2014
The Fundamentals is Juvenile's eleventh studio album and was released on February 18, 2014 by Rap-A-Lot Records. Juvy started his career out signed to Warlock Records, who released music by The Jungle Brothers and early Trick Daddy material. He then inked a deal with Cash Money Records and even became one of the faces of the label in the late '90s. After leaving Cash Money, the New Orleans rapper singed with Atlantic Records and E1 for various projects. He released three albums with his U.T.P. crew (with Wacko and Skip) throughout the 2000s via Rap-A-Lot and dropped two solo LPs through the label, 2012's Rejuvination and 2014's The Fundamentals. On October 28, 2014, Juvenile announced and confirmed that he had left Rap-A-Lot and re-signed to Cash Money Records.