Report Suggests The "Tinderization of the NBA" Is Elevating Road Game Performances
"One no longer needs to leave home to find a party. The party now comes to you."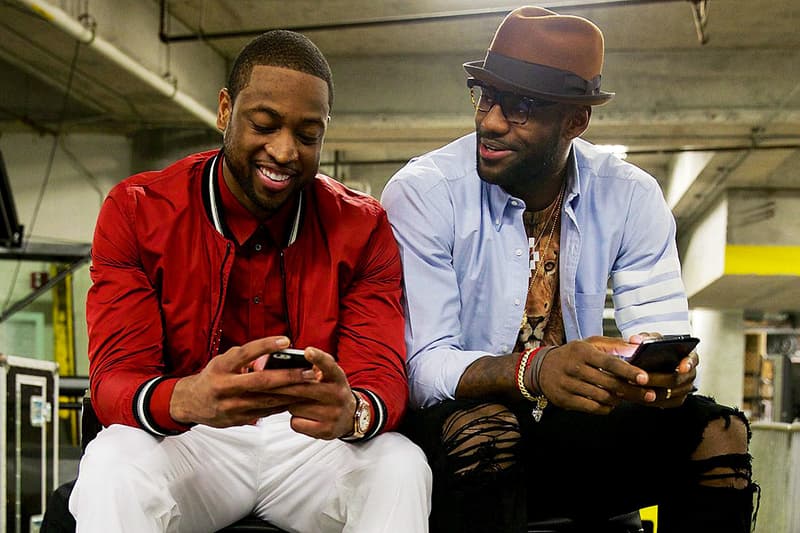 A story in the latest installment of ESPN The Magazine's "Analytics Issue" suggests dating apps are helping elevate player performance on the road, as home teams are winning an all-time low 57.4 percent of their games this season, with the highest on record, 67.9 percent, coming during the 1987-88 season.
ESPN staff writer, Tom Haberstroh, spoke with dozens of players, coaches, team trainers and front-office execs to decipher this trend, discovering "NBA players are sleeping more and drinking less." One general manager called it the "Tinderization of the NBA."
"Tin-der-i-za-tion," he repeats, "like the dating app. No need to go to the clubs all night anymore."

Indeed, various apps have done for sex in the NBA what Amazon has done for books. One no longer needs to leave home to find a party. The party now comes to you. And lifestyle judgments aside, the NBA road life is simply more efficient — and less taxing — when there aren't open hours spent trolling clubs.

"It's absolutely true that you get at least two hours more sleep getting laid on the road today versus 15 years ago," says one former All-Star, who adds that players actually prefer Instagram to Tinder when away from home. "No schmoozing. No going out to the club. No having to get something to eat after the club but before the hotel."

The NBA player staring at a 9:30 a.m. team breakfast in a hotel conference room the morning of the game can now log seven or eight hours of z's and still enjoy a tryst. Thanks to direct messaging and texting, some NBA players even arrange to have keys left at the front desk so dates can be inside the room when a player arrives at the hotel.
The report goes on to cite the switch from commercial flights to team charters, the surge in visibility due to social media, and a huge decrease in alcohol consumption among players as other factors that have contributed to improved road game performances.
In short, hoopers are partying less, copulating more efficiently and sleeping more.
Photographer

Bobby Metelus/Getty Images