A$AP Ferg Donating A$AP Yams Mural for Upcoming Charity Art Auction
Proceeds from the auction will go towards education and awareness of substance use and abuse.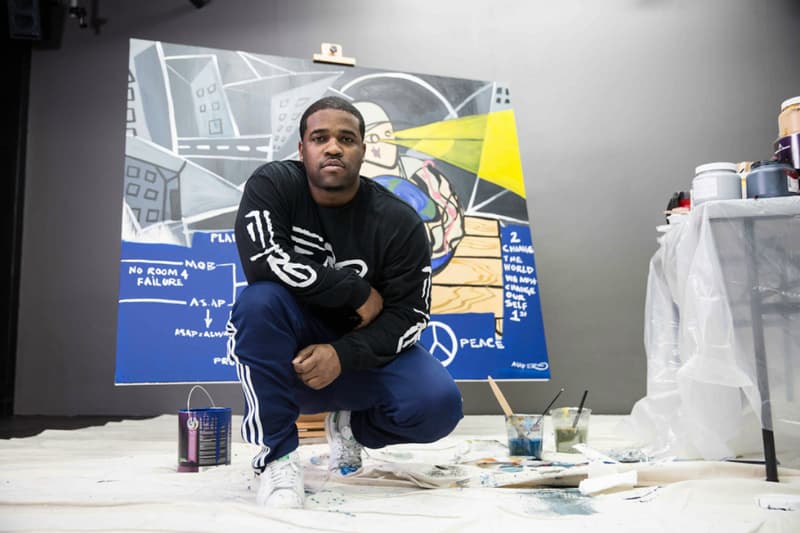 A$AP Ferg will be donating a large scale oil painting of A$AP Yams that the rapper/painter originally debuted during Art Basel Miami Beach 2015 to the A$AP Yams Commemorative Gala & Art Auction that will take place this weekend in New York City. The painting called "Tatted Angel," is a piece that Ferg painted after Yams's untimely passing on January 18, 2015. The painting features a breakdown of inspirational A$AP-oriented phrases, an angular backdrop of New York City streets, and of course an illustration of Yams himself, hugging the world with beams of light shooting out of his eyes.
The gala, co-hosted by the ASAP Foundation (Always Strive and Prosper Foundation) and the Department of Psychology at Columbia University, will take place on Saturday, March 25, 2017. Proceeds from the gala and auction will be utilized to promote realistic education and awareness regarding substance use and abuse. For more information on the event, visit the official website here.
Photographer

Sydney Reising