Raf Simons Says Calvin Klein Stands For "Reality"
"I think it's so different from Dior in a way, and that Dior's so much more about fantasy."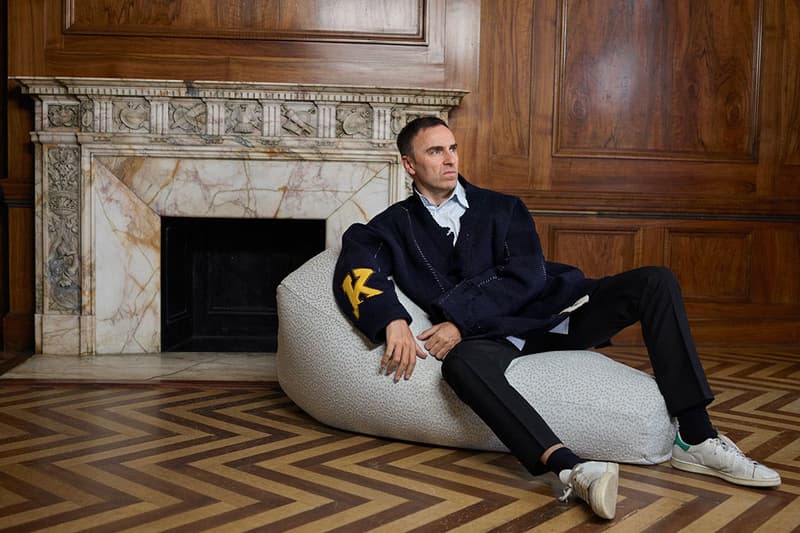 Following the unveiling of the Calvin Klein Jeans 2017 spring/summer campaign, Raf Simons connected with Vogue to discuss the world-famous brand and his new collection for textile manufacturer Kvadrat. Having previously studied industrial design and with furniture creation in his background, Raf labels his new work with Kvadrat as "very calming." "Fashion is so intense," Raf tells Vogue writer Madeleine Luckel. "Furniture had become something that I was always following, but I wasn't actively doing anything with it. [Over the years], some requests had come in, but I thought this collaboration could be interesting because it does relate so much to what I do with fashion, and how we develop fabrics for the collections."
When the subject changes to his work for Calvin Klein, Raf Simons decides to get a bit more philosophical. "I think, at Calvin Klein, the brand stands so much for reality," Raf says. "I think it's so different from Dior in a way, and that Dior's so much more about fantasy. But even more importantly, I think Calvin Klein as a company came to a point where lots of people who were interested in high fashion were not even really looking at the brand anymore in that way. And it was because for so many years the brand had been focusing on things like jeans and underwear. Since the start of the company, all of these things—jeans, underwear, home, the collection—were equally important to Calvin. And I actually feel the exact same way about all of that, and that's why I find it ultimately so challenging and so interesting."
You can check out Vogue's entire, in-depth Raf Simons feature here. For more, check out our recent breakdown of streetwear's Raf obsession.