Understanding Streetwear's Obsession With Helmut Lang & Raf Simons
Why have these two brands stood out in the current landscape of streetwear?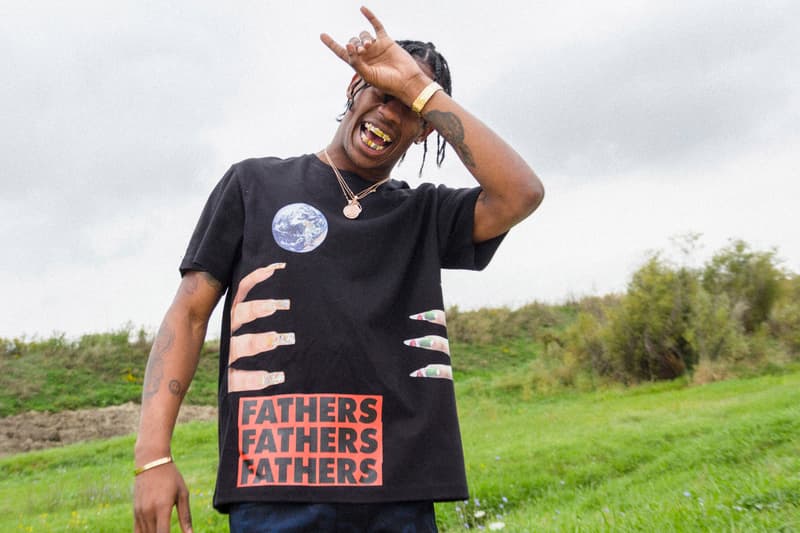 Although Helmut Lang and Raf Simons may not be the first names that come up when talking about streetwear, in recent times, both have become major talking points in youth culture. With streetwear's rapidly progressing state, fashion as a concept has become more fluid, with its boundaries often blurred. The likes of A$AP Rocky and Kanye West are patrons in merging genres from opposite sides of the spectrum, widening the scope for an audience who have applied their lust for rare sneaker releases and limited drops to a luxury fashion market. With this change, luxury design brands have become more accessible via particular internet portals, and the pretentiousness that may have once loomed over such fashion houses, are now intertwined with the outlaw styles of rap's favorites. Examples could be seen in the emergence of Vetements with its altered streetwear silhouettes that draws from '90s hip-hop styling and Gosha Ruchinskiy's flipped skate logo emblazoned garments. Elsewhere, Helmut Lang and Raf Simons due to their backing by fashion icons and online fashion destinations (like HYPEBEAST, Grailed and Thirdlooks) have stood out as key examples of heritage brands that serve to intersect street and high fashion, building up cult-like followings around the world that celebrate their unique place in fashion. As pieces from past collections become a reference point for new designers season after season, we look to explore how these European labels have become the 'it' brands of streetwear.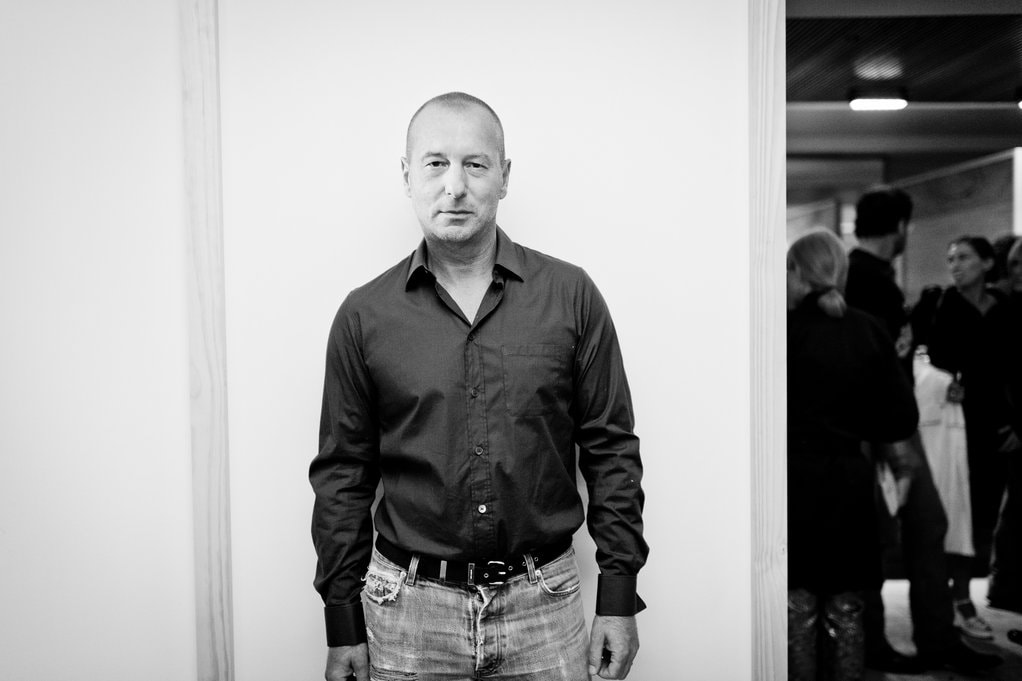 Self-trained Austrian designer Helmut Lang started his eponymous label opening a made-to-measure fashion studio in Vienna in 1977 and then a boutique in 1979. He became known for his minimalist clothing designs that utilized sharp lines and deconstructivism tailoring to create elegant silhouettes in high quality and at the time unused technical fabrics. In 1997, Lang moved the label to New York days before showing his next collection to a New York audience. After Lang left the label in 2005, Link Theory Holdings of Tokyo launched a rebranding of the label, noting that it would restructure Helmut Lang into a widely available "contemporary brand."
Raf Simons graduated with a degree in industrial design and furniture design, but during an internship at the design studio of Walter Van Beirendonck, Raf was invited to join Beirendonck at Martin Margiela's all-white show in 1991. The experience would inspire Raf to turn to fashion. With encouragement from the then head of the fashion department at the Antwerp Royal Academy, like Lang self-trained Raf launched his eponymous label in 1995. Raf became known for his youth culture centered collections that were informed by subcultures and alternative music. 2005 marked a shift in the Raf Simons label, as Raf became more focused on a contemporary approach to his garments focusing on shape and form. Since the 2004-2005 fall/winter "Waves" collection the label has adhered to an exploration of minimalist unique forms, similar to the design perspective Helmut Lang was known for. That same year Raf was appointed as Creative Director of Jil Sander, a position he would hold till 2011. He was then appointed Creative Director of Dior womenswear, formally resigning in 2015. Today Raf serves as Chief Creative Officer at Calvin Klein, a move that would Raf Simons 2017 fall/winter to New York Fashion Week.
Although the label's share vastly different core aesthetics, the founding designers behind them share similar trajectories. Raf and Lang both displayed a self-trained contemporary approach that looked at clothes with a functional focus, establishing labels built around concepts and ideas that exist beyond just clothes. This focus created collections that displayed runway looks that were also suitable for everyday wear. Deconstructivism, subculture and alternative music which were at the center of seminal collections became associated with the labels. Allowing the labels to evolve into something more, they have become placeholders for philosophies and ideas. Helmut Lang and Raf Simons represent parts of culture that are everlasting. Fundamental parts of culture that belong to the youth that throughout time will hold firm and true adapting to the climate of culture.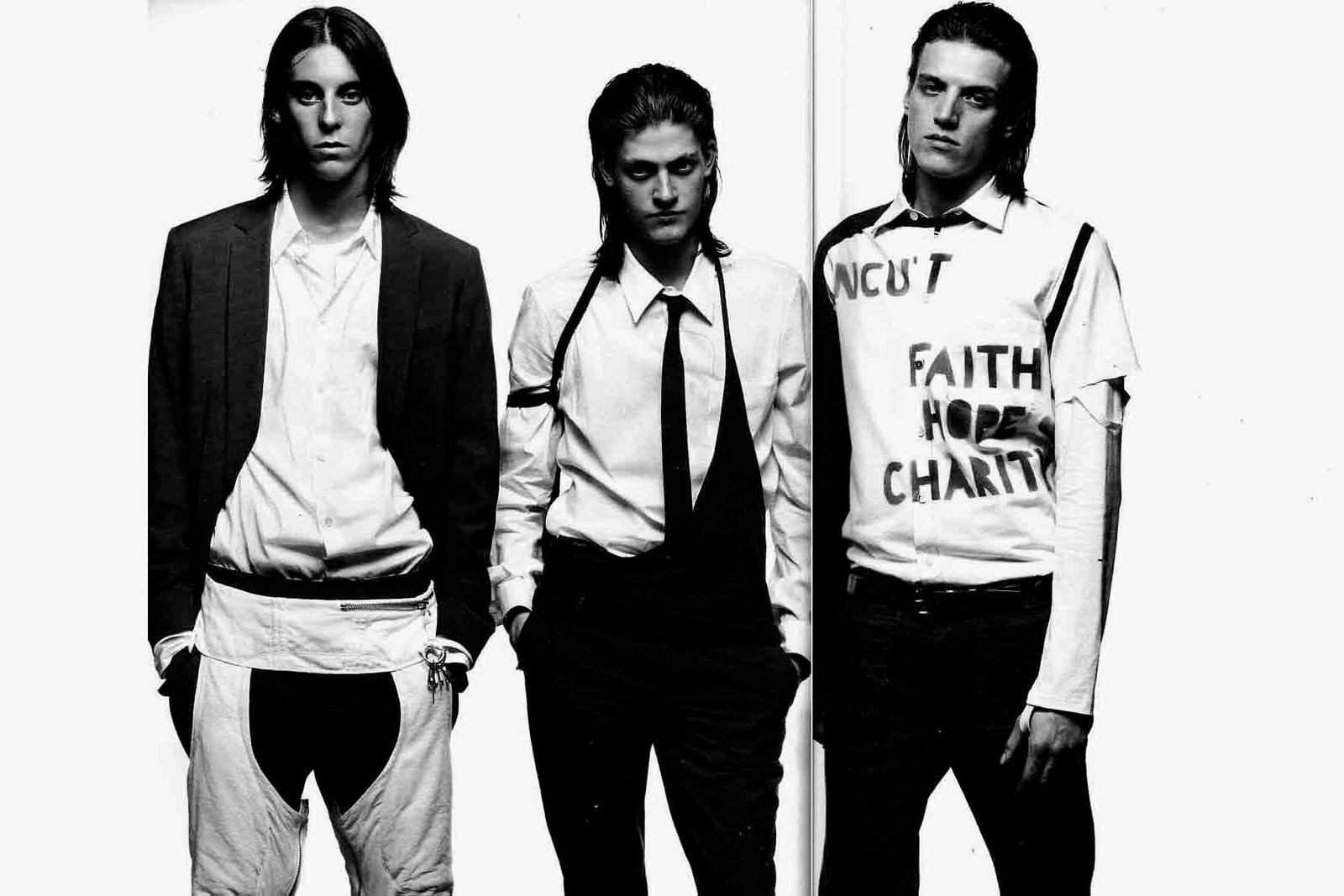 We talk to SSENSE Menswear Buying Director Federico Barassi, A$AP Rocky's consultant Matthew Henson, and menswear stylist Taylor Okata to get their takes on Helmut Lang and Raf Simons place in fashion and streetwear today.
First Impressions of Helmut Lang and Raf Simons
Taylor Okata, Menswear Stylist
I discovered Helmut Lang's and Raf Simons' work during the late '90s in editorials and magazines like i-D and The Face. Thankfully I had an older sister who introduced me to these magazines – it was my only source for obtaining this type of information. I remember first seeing Helmut Lang in 1998 when he live broadcasted his fashion show on the Internet. I slept over a friend's house who had the Internet, so I could stream it and got teased for it.
Federico Barassi, SSENSE Menswear Buying Director
I was really big into Nirvana in the '90s, and at the time Raf Simons was heavily referencing the grunge scene, so that's how I was first introduced to his collections.
When I first started working the fashion industry in the early 2000s I started becoming more interested in buying designer clothes for myself, and it's around that time I was introduced to Helmut Lang and his innovative designs and denim.
Matthew Henson, A$AP Rocky's Consultant
I was first introduced to Raf Simons as an intern at Flaunt Magazine. This was when Raf was represented by Totem, a press agency known for discovering and representing and you used to have to use a fax machine to send over your sample requests for editorial shoots. Unfortunately for me, Helmut had shown his last collection under his namesake brand before I officially entered the fashion industry, so I never got to see those samples up close. I did get really lucky a year or so after he stopped designing because a lot of his pieces from several seasons ended up at the Neiman Marcus outlet.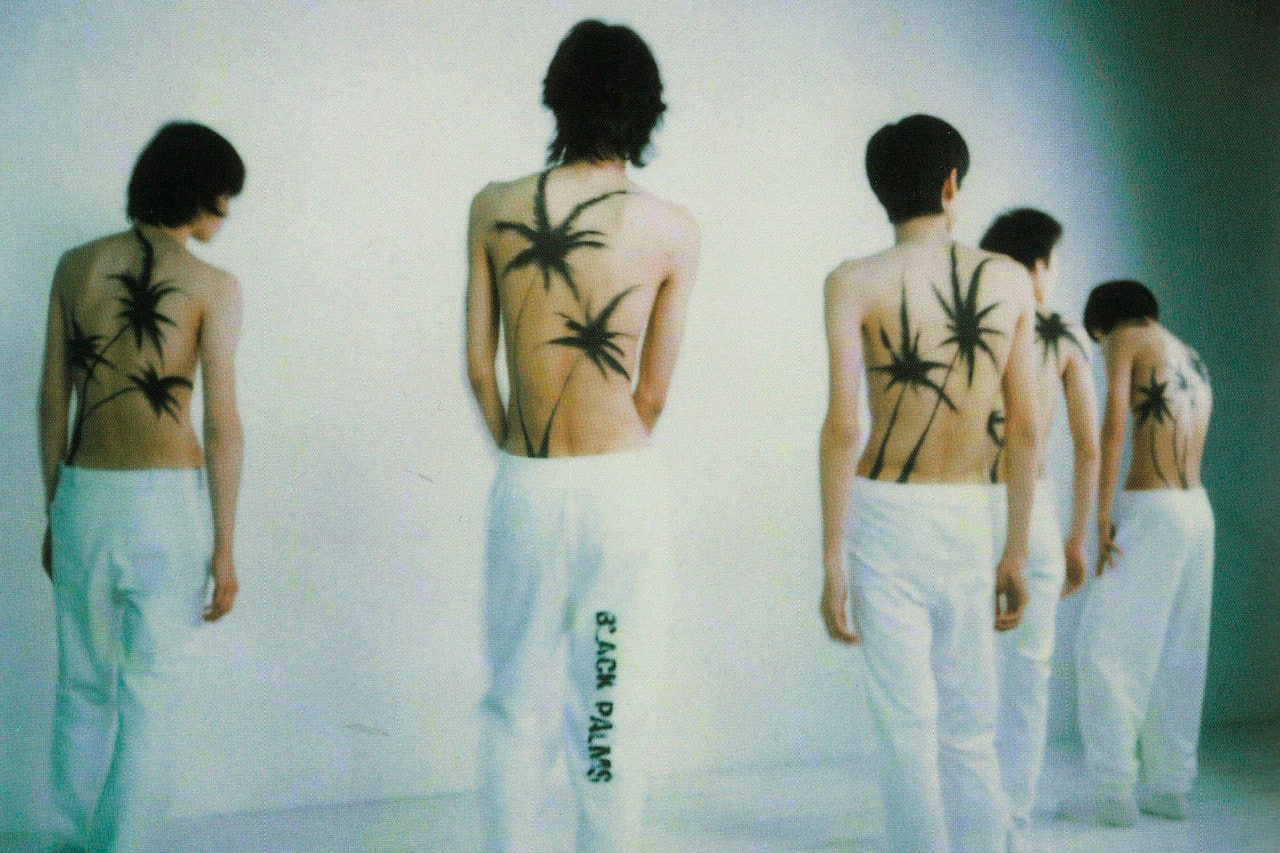 How the Brands Amassed Their Cult Followings
Taylor Okata, Menswear Stylist
Men's wardrobes have been forcefully pigeonholed – the sartorial rules of a pant, shirt, suit, etc. – Lang and Simons explored beyond these parameters. They designed clothes that men wanted to wear, but pieces we had not seen before – whether it was reinventing a white shirt or the proportions of a suit. They are pioneers for constructing a new men's identity. They transformed the way men dress and want to dress.
Federico Barassi, SSENSE Menswear Buying Director
Both Raf Simons and Helmut Lang have always told stories with their collections. They were groundbreaking designers, and in Raf's case still are. They pioneered trends and didn't follow what others were doing at the time. Art and the youth has always been an important influence on both designers. Their collections had a certain intellect that spoke to a specific customer who is informed and cultured. Today the youth is more informed than ever, so it's easy to see how they could be interested in their past collections, which often had strong underlying messages.
For Raf Simons, in particular, all of his collections have strong cultural references that are reflective of the times which make each item special. Helmut Lang denim was also an important moment in the '90s. He was approaching denim in a way that hadn't been previously seen. He was using unique techniques like incorporating padding into denim and introducing an iconic straight leg jean. Many of the collections designed by Helmut Lang are collectible because of the techniques he used and because he is no longer designing for the brand.
Matthew Henson, A$AP Rocky's Consultant
Both labels have a cult following because there is a point of view, progression, development, advancement, original ideas, and there was always desirable items that you wanted to wear and own. Those attributes are few and far between when it comes to many of the menswear designers and brands because often they regurgitate and remix both Raf and Helmut's ideas and some have found great success in that, so to each their own.
How Have Seminal Collections Influenced Current Runway Designs
Taylor Okata, Menswear Stylist
These collections were extremely significant in creating something new for men's wear and the runway experience. I don't believe the men's fashion landscape, at that time, was fully recognizing what Lang and Simons were conveying. Since fashion references the past, we are witnessing many designers looking to the '90s and early 2000s for inspiration. You can't reference these years without highlighting what Lang and Simons showcased – from graphic-printed slogans, to trousers, to outerwear – their designs are evident references in many brands today.
Aside from the clothes they designed, there are also many elements that inspired the overall runway experience we see today. Helmut was the first to show men's and women's in a single show. He was the first to broadcast his runway show to the public via Internet. He pioneered backstage photography. Raf presented a controversial runway experience with his 2002 spring/summer collection: "Woe Onto Those Who Spit on the Fear Generation… The Wind Will Blow it Back." Models walked barefoot with their faces masked, some holding flares. Torn hoodies printed with anarchic slogans signaled youth rebellion. This season, we saw many designs and messages on the runway taking a similar approach.
Federico Barassi, SSENSE Menswear Buying Director
Helmut Lang and Raf Simons have a strong and clear artistic approach. Even though it's 20 years later, what they had done in the '90s is still relevant today. They were both among the first to be influenced by street culture and bring it to mainstream fashion. At the time they were the only designers bringing the roughness and raw style of the street into the luxury world. Fashion trends are cyclical and now as we're looking back to the '90s, both of their styles are still very relevant today. In Raf Simons' 2000 spring/summer collection, he showed a lot of parkas and bombers, patches with pins, which are all back in style now. It's easy to see the influence on designers today. Raf Simons' collections have always been about community, youth and the people. Now he has brought this vision of inclusiveness to Calvin Klein, which is evident in his first collection, Parade – a representation of American people from all walks of life. He has such a powerful creative vision that he is often regarded as one of the best designers of his time. He brings a caliber of work that is so highly regarded within the industry that there is no one better to take on the challenge of reinventing a brand.
1 of 2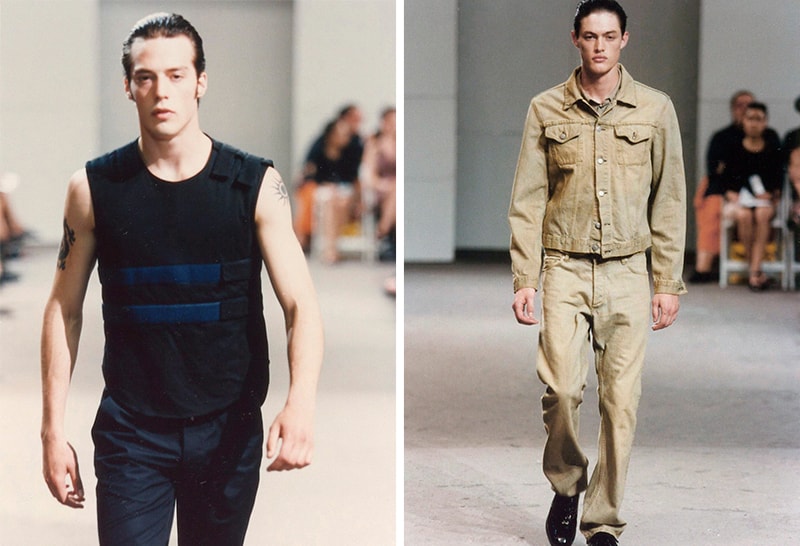 2 of 2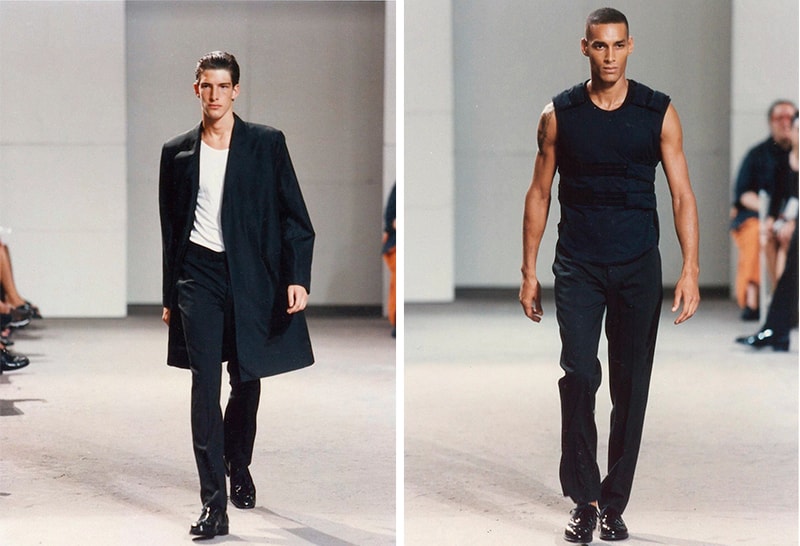 The Internet and How It Boosts or Hampers Both Brands' Legacy
Taylor Okata, Menswear Stylist
I can't say these mediums for reselling have hampered their legacies. These platforms have definitely created more hype around them with newer generations. Look at Helmut Lang – the label itself still exists, but Helmut Lang pre-departure is in more demand than ever. Grailed saw where eBay was failing with millennials and fulfilled that void – that's being smart. People were reselling these types of things before the Internet. I think the reselling culture can hamper a brand's legacy, not necessarily these platforms.
Matthew Henson, A$AP Rocky's Consultant
Reselling sites do not hamper the legacy of these brands at all. It somewhat helps preserve them in many ways, and places them on a pedestal. The retail environment was different back then as well. Menswear and men's fashion was not a huge of a market as it is now, so a lot of the items were not mass produced. If you ever get your hands on any of those pieces, and turn them inside out and look at how they are made, a lot of those techniques are lost and not used today.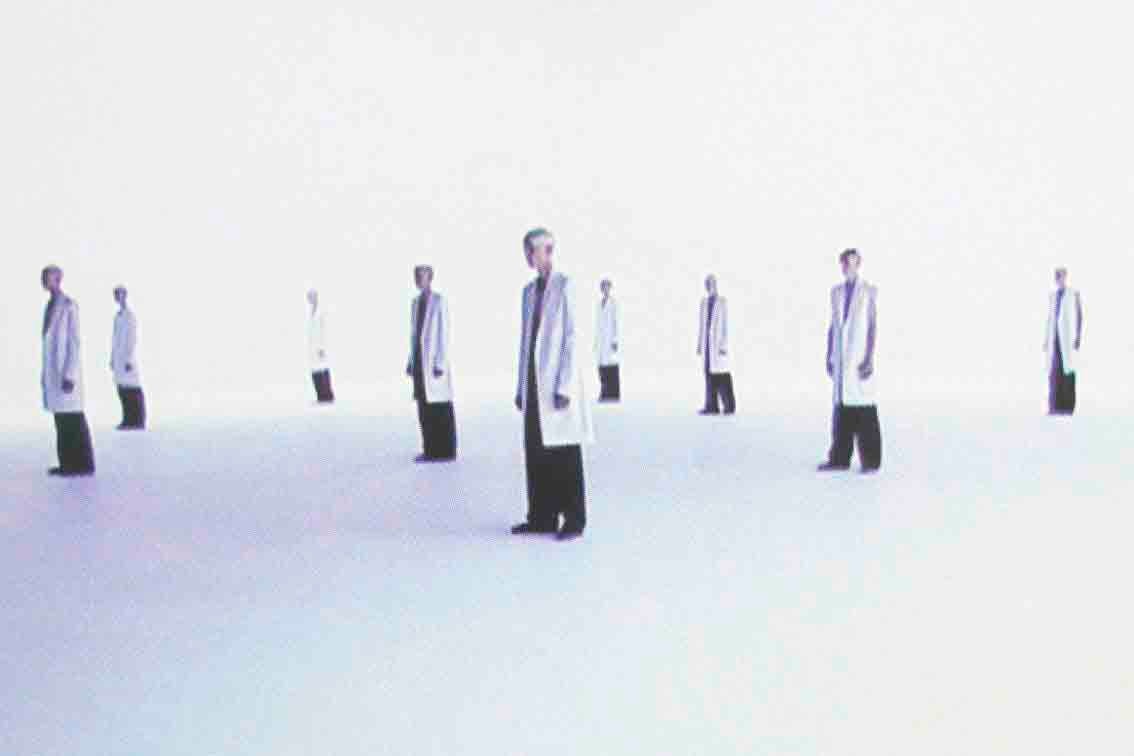 Popularity Overshadowing Heritage
Taylor Okata, Menswear Stylist
In a sense, yes. I feel their popularity with millennials and generation Z specifically can overshadow their heritage, as many learned about these designers through social media or public figures like Kanye West. However, it comes down to doing your homework – if you want to learn things at face value or by looking at Instagram, don't be surprised if you're misinformed. Speaking of overshadowing – you have entities plagiarizing and watering down Lang's and/or Simons' designs. This distracts those from knowing the importance of both designers, and what they've done. You have young kids wearing a brand thinking it's on the forefront because of how it's conveyed to them. Meanwhile, it's posing as an early 2000s Raf-situation.
Matthew Henson, A$AP Rocky's Consultant
In terms of popularity, when speaking about Helmut, it's not an equal comparison because Raf is still at the helm of his namesake and Helmut left his namesake in the early 2000s. The obsession with both Raf and Helmut comes from the impact those designs have had on menswear and fashion in general. They changed the landscape with every collection, and that doesn't happen as much anymore with a majority of the current menswear designers. They have it a bit easier because of over-saturation, and because of the fashion industry removing the veil over the past couple of years, so you can see the inner workings, and then exacerbating that with social media. Raf will always be popular because he is the most referenced designer in menswear, whether people cite him or not.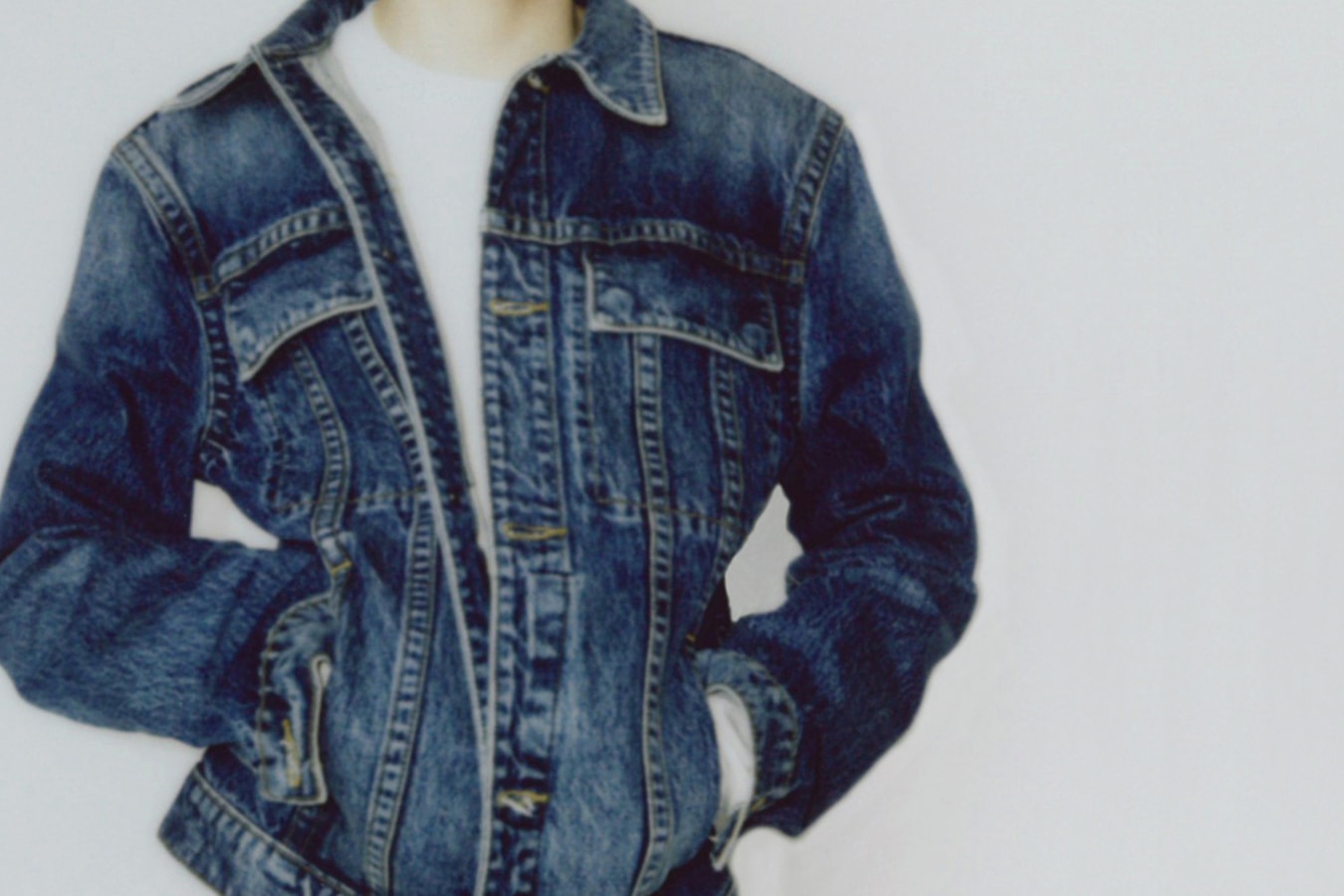 Being Welcomed By Street Culture and Hip-Hop
Taylor Okata, Menswear Stylist
Street culture and hip-hop look towards being at the forefront of youth culture and are both male-dominated. It only makes sense given both Designers have been on the forefront of not only youth culture but also on the forefront of men's fashion and identity. Of course, their representation on social media and advocated by relevant hip-hop artists have also encouraged a warmer welcome in these cultures.
Federico Barassi, SSENSE Menswear Buying Director
Since both Raf Simons and Helmut Lang have always heavily referenced youth culture and underground movements it makes sense that the hip-hop and streetwear communities would be drawn to their brands. In the '90s it was grunge and punk, today its hip-hop.
1 of 2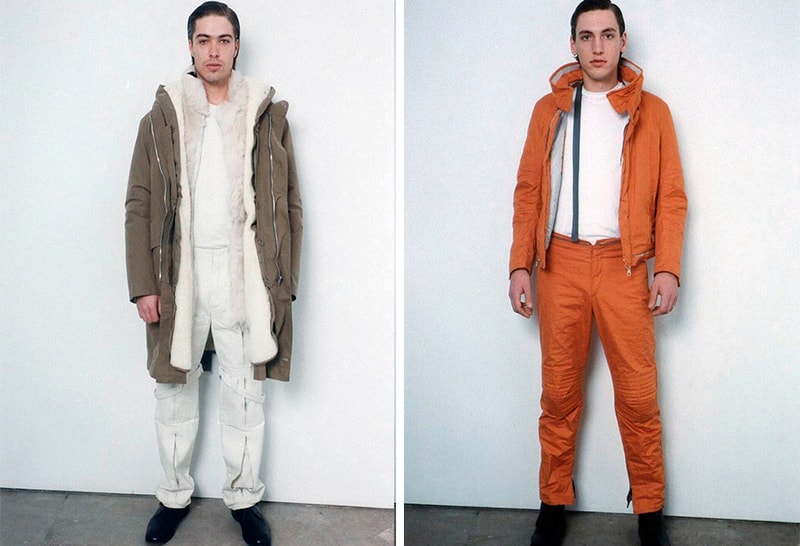 2 of 2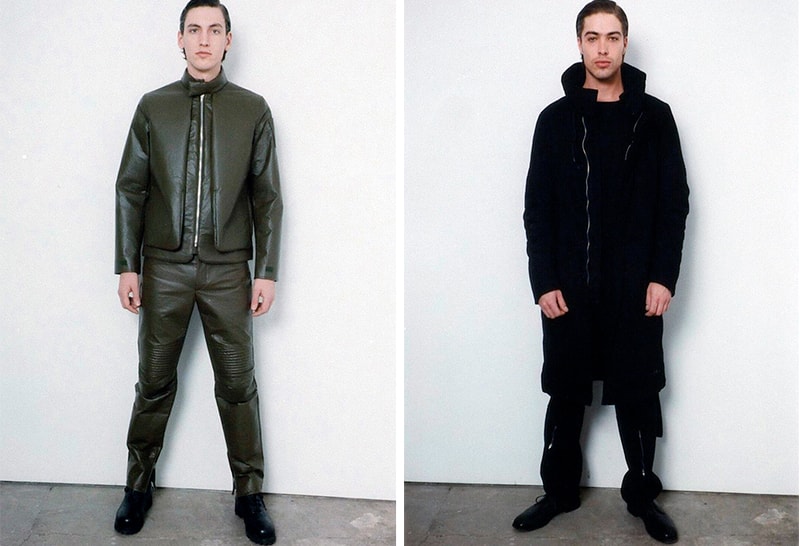 Trajectory of the Labels
Taylor Okata, Menswear Stylist
Helmut Lang left his namesake in 2005. Raf has designed for multiple houses like Jil Sander, Dior and now Calvin Klein. This is where they differ. Raf has been extremely successful at maneuvering amongst the flux of fashion – taking on creative director roles, reinventing brands while maintaining his own line. Yet, these designers share many similarities. Both embraced minimalism and the architectural qualities of their clothes are evident. They both designed with a sense of inclusivity. They reimagined uniforms and everyday garments by incorporating elements of workwear and the use of tech-fabrics in their collections – bringing street culture onto the runway. We need to remember Helmut Lang really set things in motion when he introduced his first men's collection in 1987. But, the youth, that was all Raf.
Federico Barassi, SSENSE Menswear Buying Director
Both Raf Simons and Helmut Lang have always told stories with their collections. Art and youth have always been an important influence on both designers.
What differentiates them is their designs and aesthetics. The fits, fabrics and styles of their design are vastly different. Helmut Lang has always been known for an original take on denim, whereas Raf Simons works more with heavier knits, shirting and flannels.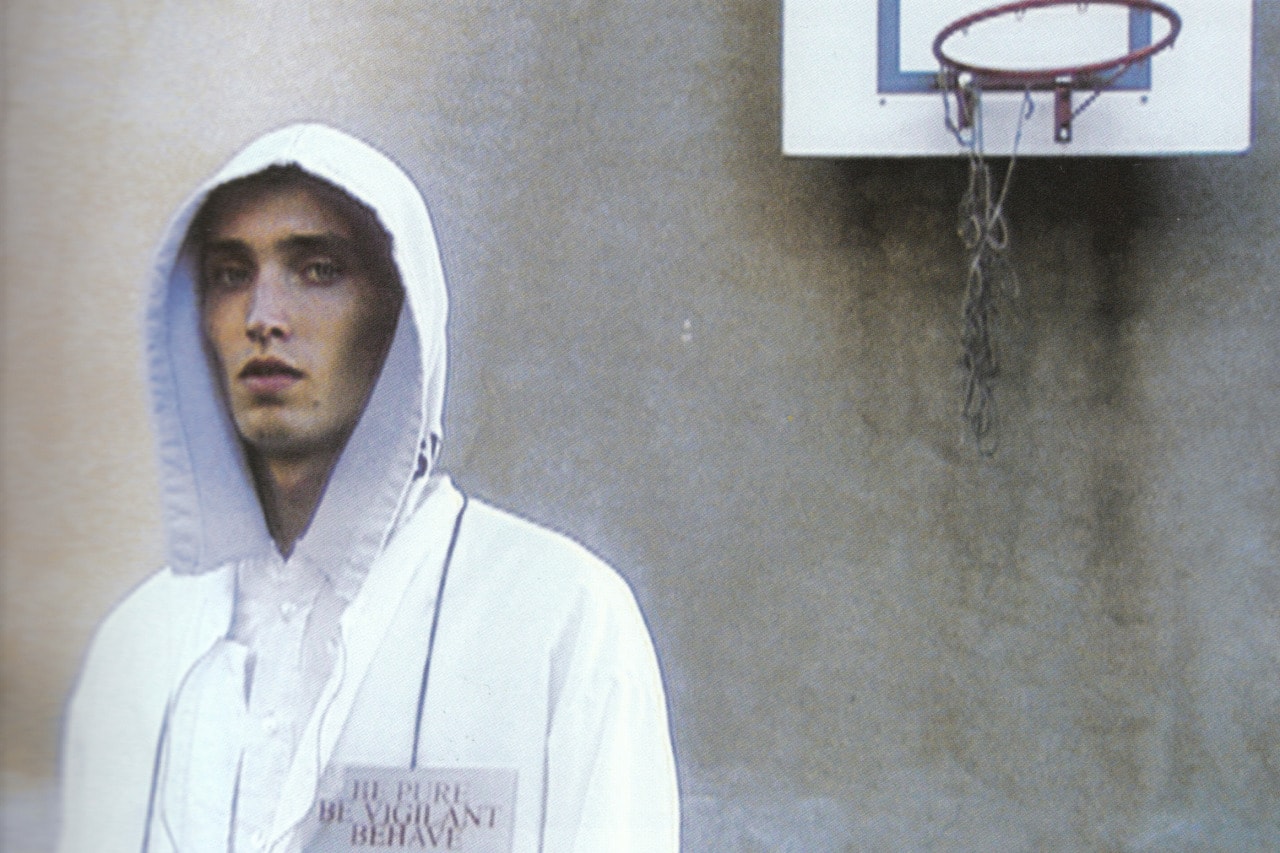 Why Helmut Lang and Raf Simons Have Continued to Remain Relevant
Taylor Okata, Menswear Stylist
I don't think Helmut Lang as a brand has held onto its following in comparison to when Lang was actually involved. The brand has not done anything close to his iconic moments, such as his perfume ads with Jenny Holzer that you still see all over the Internet today. Helmut Lang himself will always be relevant – aside from pioneering menswear to where we see it today, he was a genius at marketing – he was the first to advertise on taxi cabs. Raf Simons himself will also always be relevant – 22 years and counting. Look at what he just did with Calvin Klein's underwear ad campaign [the day after Moonlight won the Oscar for Best Picture] – relevant. To me, looking back at all of Lang's & Simons' shows, they don't date. The clothes from the '90s and early 2000s still look relevant today! This is how they've managed to hold on to their following. You can't get much more appealing and relevant than that.
Federico Barassi, SSENSE Menswear Buying Director
Fashion trends are cyclical but both have a very distinct point of view that hasn't wavered over the years. Now as we're looking back to the '90s both of their styles are still very relevant today. It also goes back to their references of youth cultures. If as a designer or brand your message resonates with young people, you will attract a new audience.
What has brought Helmut Lang and Raf Simons to the position of cult status in streetwear is what they stand for. The two labels both represent core ideals of streetwear that always remain constant, ideals of expression, creativity, and freedom; built upon the concept of being more than clothes and serving as tools of expression. Helmut Lang and Raf Simons are labels that survey and repackage the landscape of culture constantly while remaining completely to loyal to their brand ethos, which is why they seem to always stay relevant. Representing bigger ideas than simply fabrics and designs, Helmut Lang and Raf Simons resonate with the youth that has lifted them to a state of cult status.