Protruly Releases a 360-Degree Camera Phone With Diamond and Gold Accents
The Darling smartphone paves the way for innovation and opulence.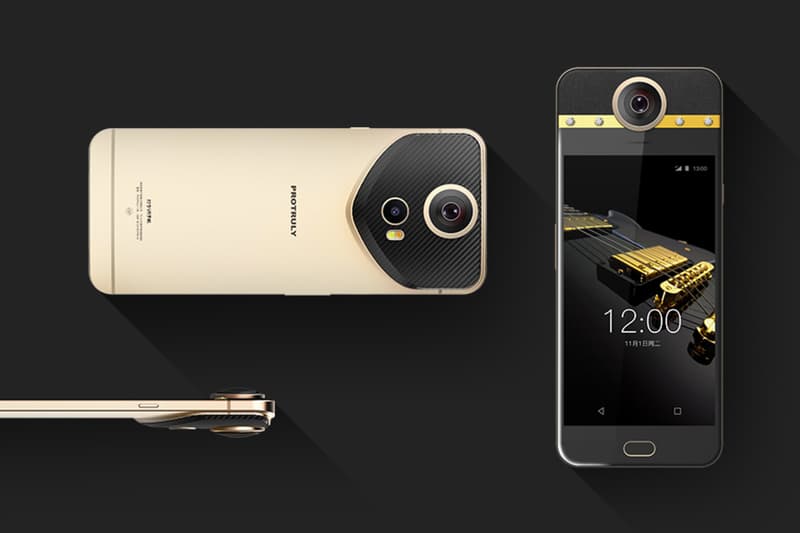 Shenzhen-based company Protruly has resurfaced the Darling smartphone at Mobile World Congress, which includes a built-in 360 degree camera capable of capturing video and photos at once. The phone is available in two versions: a standard model and a more extravagant iteration. The latter comes with four diamonds embedded on the top, along with premium accents made of leather and gold. Rumored to be priced anywhere from $600 to $1300 USD, according to China Daily, the phones are currently only sold in China. Additional specs include a fingerprint sensor, 5.5-inch 1080p display, 64GB of storage, 4GB of RAM and a 13-megapixel lens on both sides. While people who have tested the device note the clunkiness of the protruding lens from the camera, this technology might become more prevalent on consumer phones going forward as VR content continues to rise.