A "Safari"-Inspired Air Jordan 3 Could Potentially Be Part of an atmos Collaboration Pack
Air Max with Air Jordan for the win.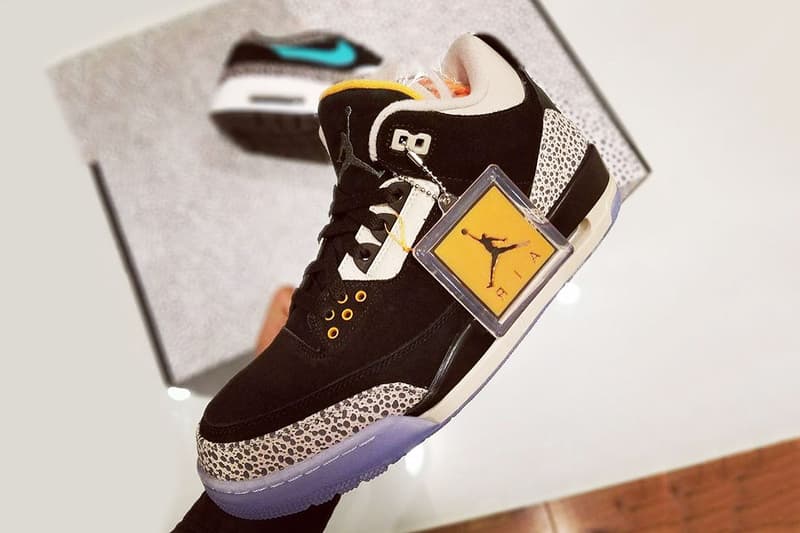 There's been buzz around the social media channels of a potential pack release by renowned sneaker retailer atmos consisting of the Air Max 1 "Elephant" and what looks to be a "Safari"-inspired Air Jordan 3. As most of you might already know, the Air Max 1 atmos "Elephant" was the winner by vote from Nike's "Vote Back" contest — the model will be released on Air Max Day, March 26.
For OG sneakerheads, the atmos Air Max 1 "Safari" made its debut in 2002, only to be re-released in 2016. It's definitely interesting to see the theme applied on a pair of Air Jordans, leading us to believe that atmos is really upping its game for Air Max Day.
From teaser images, it looks like both models will come in an "Elephant" and "Safari"-designed box. The insider sneaker community has been posting these previews as well, so an official release could definitely be in the works. For those who can't wait, Shoptwo 3 actually has a pair early and is going for $850 USD and up.
A rumored drop date is slated for March 26, Nike Air Max Day 2017. Check out more images below: