Ivan Ramen Shifts Gears and Opens Pizza Shop in New York City
Alongside Chef Michael Bergemann.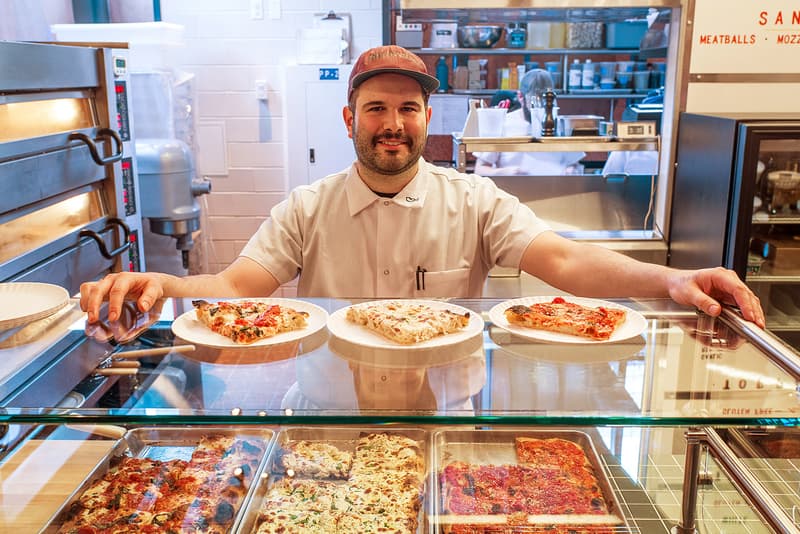 Pizza and ramen might, on the surface, be worlds apart in a geographical and a culinary sense but they do share one very important quality — both dishes enjoy immense popularity in New York. Ivan Orkin, known by his nickname Ivan Ramen garnered from his Ivan Ramen Slurp Shop fame, has tapped into the eclectic tastes of his city and opened a brand new pizza joint, Corner Slice NYC.
Taking inspiration from New York's pizza culture rather than relying on old-school Italian influences, Orkin is adopting the same approach that brought him success in the noodle industry. As co-owner Michael Bergemann (pictured above) told Eater, "We're not trying to be super Italian, we're trying to be super New York."
If pizza's your thing, you might also want to check out Pizza Hut's first foray into the sneaker game that dropped last week.
Corner Slice NYC
Gotham West Market
600 11th Ave.
New York, NY 10036