Adobe's Creative Cloud Team Gives Advice for Creating Logos
Design pointers straight from Adobe.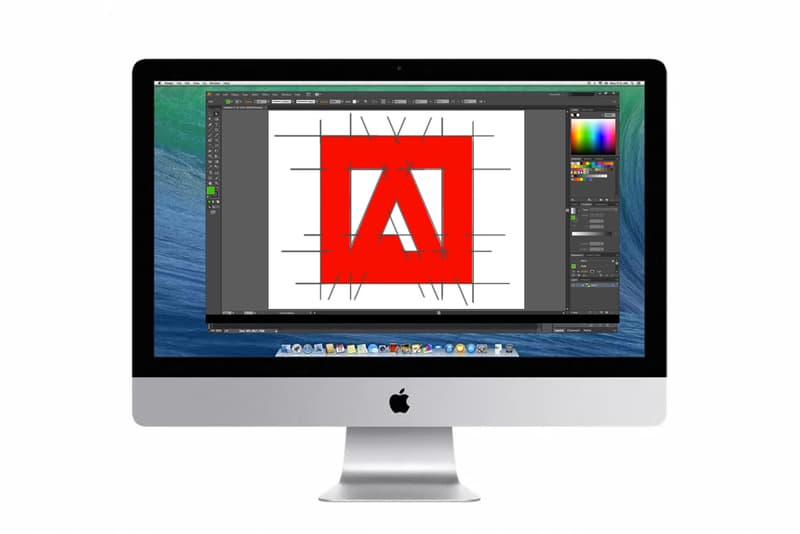 Within the world of streetwear, great emphasis is placed on the logo of a brand; serving as the most recognizable part of the brand itself. As design resources continually become less expensive and easier to use, the process of creating a clothing label becomes easier each year. As of recent, these small T-Shirt labels have taken on similar methods as that of the fast-fashion industry; finding their success in being the first to utilize a new meme, or the latest Drake pun onto a shirt or dad hat. These young, inexperienced "designers" are often self-trained, only using skills learned through Youtube tutorials to flip pre-existing designs with just a few minor tweaks.
As more consumers try their hand at creating products, they should learn from the teachings of a classically trained designer — better yet, Adobe's own Creative Cloud Team. The Adobe team has worked hard to keep up with the ever-changing technological landscape, offering constant changes to not only the subscription models, but how they interact with their community. For the readers of HYPEBEAST, we have pulled some takeaway points, tailoring them to fit the needs of amateur designers and would-be brand owners when creating logos and t-shirt graphics. To see Adobe's full list of design tips, head over to the Adobe Creative Cloud blog now.
Create a visual strategy
Create an entire system that can visually communicate your brand to the consumer. When you have a strong logo system, you will be able to apply the logo in any scenario. Whether you use a logotype like HYPEBEAST's own logo or a pictorial icon like BAPE's ape head logo, having predetermined guidelines for using the logo system is very important. Nike and adidas for example, have strict rules as to how they use the Swoosh and Trefoil or Three Stripes, and when they use other logo variants. Developing this strategy is very important in determining what is on-brand for each label.


Ensure the logo can work in any environment
Decide early how complex or simple you want your logo to be, keeping in mind that it should be able to appear in a single color if need be. It should be successful in any context, applied to any surface, in any size. To do this, you must make a logo that isn't held back by small, intricate details; being able to be embroidered as a small icon on a hat, or even just appear at the top of a mobile web page. Check out the Pokémon GO logo below to see how the details become less effective as it gets scaled down.


Understand trends, aim for timeless 
Trends drive everything around us, including the work that is considered 'good' design. Take the AT&T logo for example, which was a flat sphere from 1983 – 2004, changing to a 3-dimensional logo that stuck around from 2005-2015. However in the past few years, their logo has reverted back to a flat, simplistic version; proving that a good logo is not just a one-time design effort, but something that continues evolve with the brand over time.


Concept development
Create a visual direction for your brand, compiling visual examples and inspiration into a mood board that represents what you intend to create. Through the exploration of this mood board, you should be able to create some new ideas that can be developed into a final design. Don't forget the importance of doodling and sketching because sometimes it is the "happy accidents" that lead you to a compelling concept.


Refine your work
Establish which of these ideas are your best, and take time to meticulously refine the idea. Make sure not to rush this process; sometimes it can take days or weeks of redrawing new iterations before you stumble upon a graphic solution. And if you hit a wall, don't give up in frusteration, but revisit the idea after some time away, giving yourself "fresh eyes."


Test your design
When you cannot further develop the design or logo, send it over to various people to get some constructive criticism. Of course you want to show it to people within your target demographic, whose personal taste reflects the direction you have for the brand. Avoid asking people who will only say nice things, this includes your neighbors or your homeboy's parents — ask strangers or use anonymous web surveys if need be.