No Spoilers: Take An Exclusive Look Inside the World of Niche
Don't call it another sneaker store.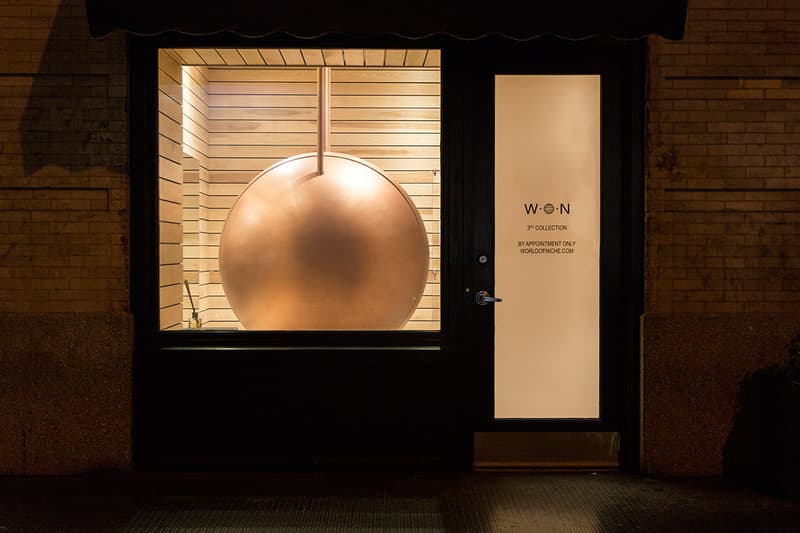 There once was a time when going to the movies required a leap of faith: you bought a ticket for a movie and just kind of hoped it would be worth your time and, perhaps more importantly, your money. But nowadays, the film trailer has done away with most of this: the viewer gets a taste of the film and whether it'll be their cup of tea, complete with blurbs from media outlets and pundits. In many ways, retail has gone the same way: where once customers had to venture into boutiques and artisan's shops in search of the perfect piece, now their decisions are all but made for them by advertisers, algorithms and influencers. Scroll through your Instagram feed and you'll see examples of targeted advertisement, candid paparazzi shots and round-ups from blogs telling you who wore what and why you should wear that, too.
1 of 2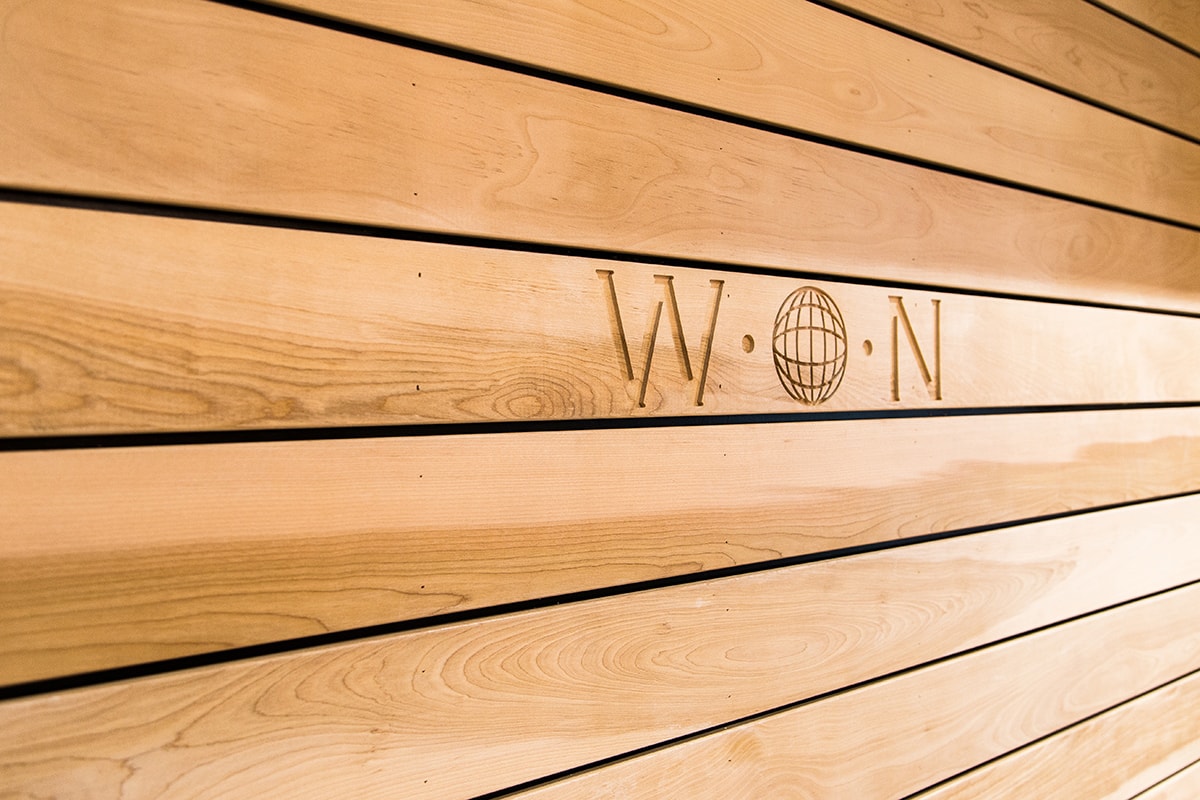 2 of 2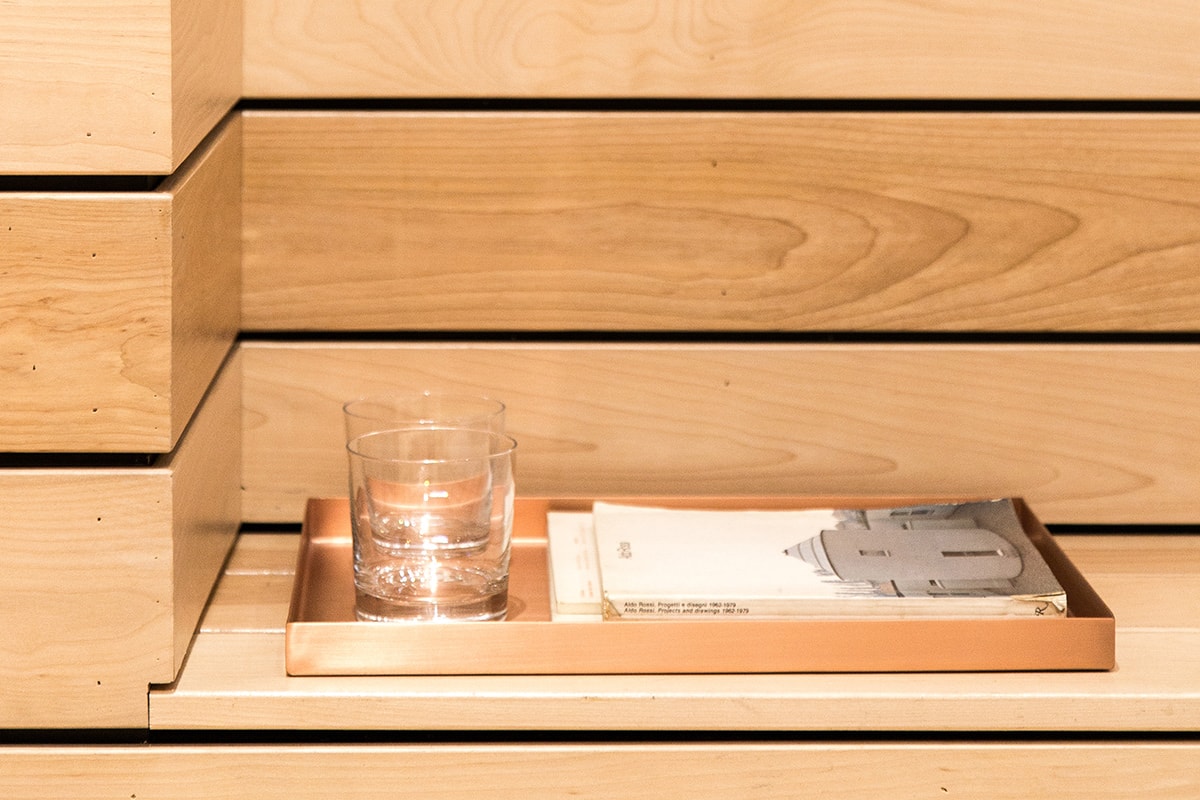 World of Niche is an appointment-only footwear boutique in Lower Manhattan that aspires to bring back that leap of faith. The owners and managers of the space are anonymous and the process of visiting the space—let alone buying a pair of shoes—is secretive and cabal-like. They maintain that the store was initially created as a reaction to "how crazy things have gotten over the past ten years, and what the Internet and social media has done in taking away from the word of mouth and the self-expression of people wanting things based off of their personal taste." The owners say that the brand's central philosophy is that "people should have their own taste and opinions on the pieces that they wear."
Potential customers must first make a booking online. Then, they show up to the brick-and-mortar's location, only to be confronted by an opaque window display. When their designated appointment time comes around, the window de-mists, revealing a rose gold sphere — the Globe. The door opens and a smartly-dressed concierge named Bennett greets the customer, beckoning them in.
1 of 2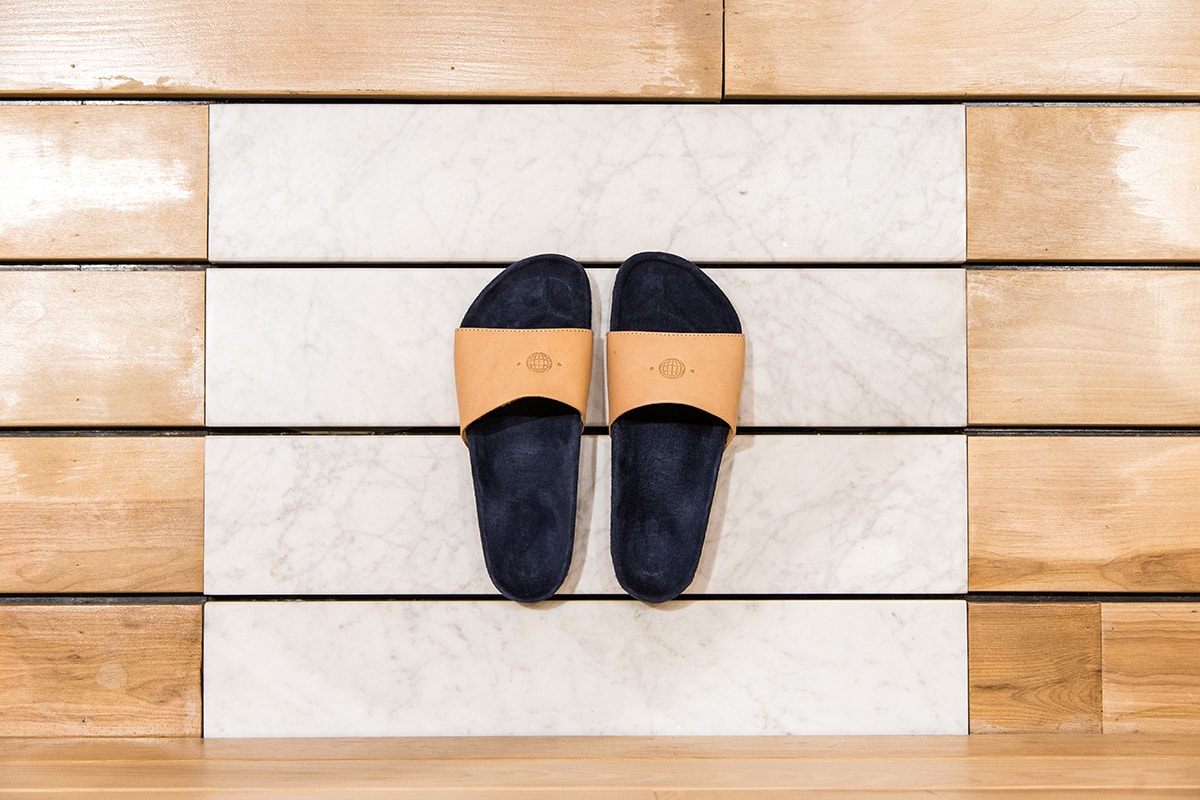 2 of 2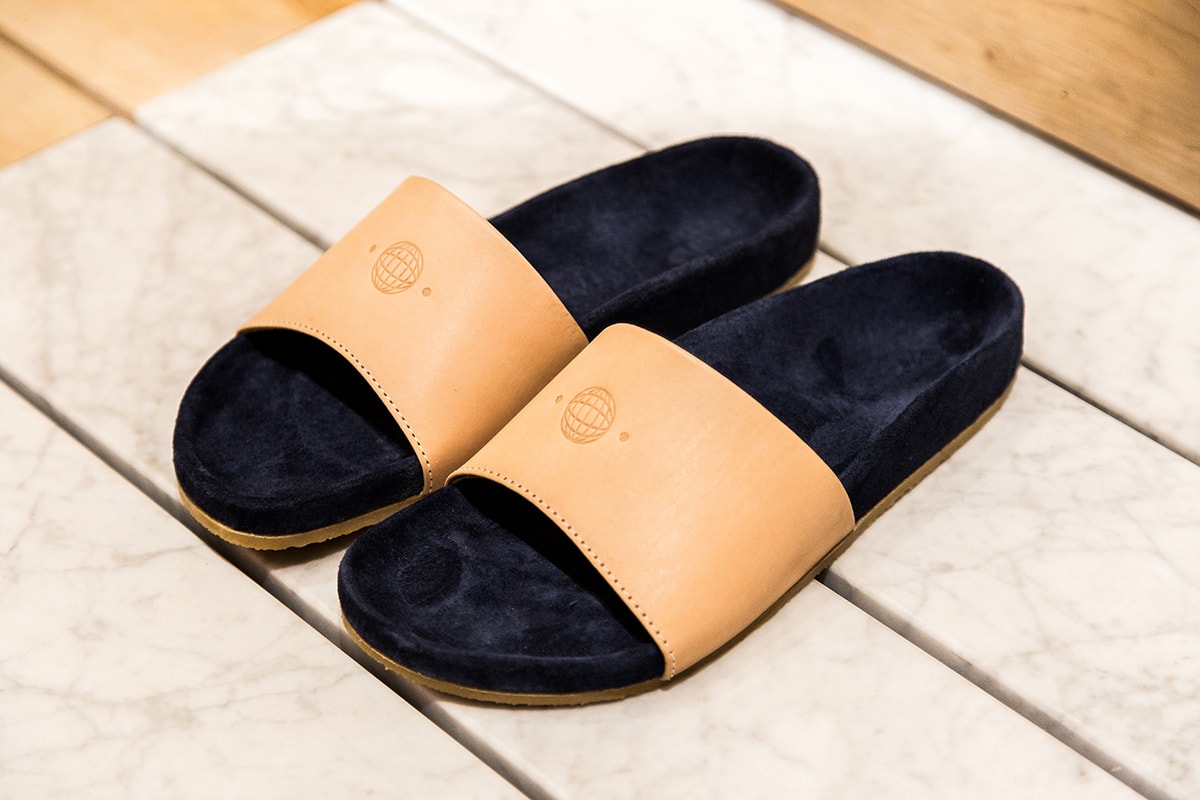 Once inside, customers remove their outside shoes, donning a pair of the finest leather slide sandals (think luxe chancletas). The space — designed by Snarkitecture — is built out of just three principal materials: birch wood, rose gold, and marble and the owners describe them as the brand's "aesthetic touchstones." Bennett politely confiscates all phones and cameras — a strict no-picture policy is enforced within the space. The images in this story are the first published photos of the store's interior. The brand only shares photos of its wares once collections sell out.
1 of 3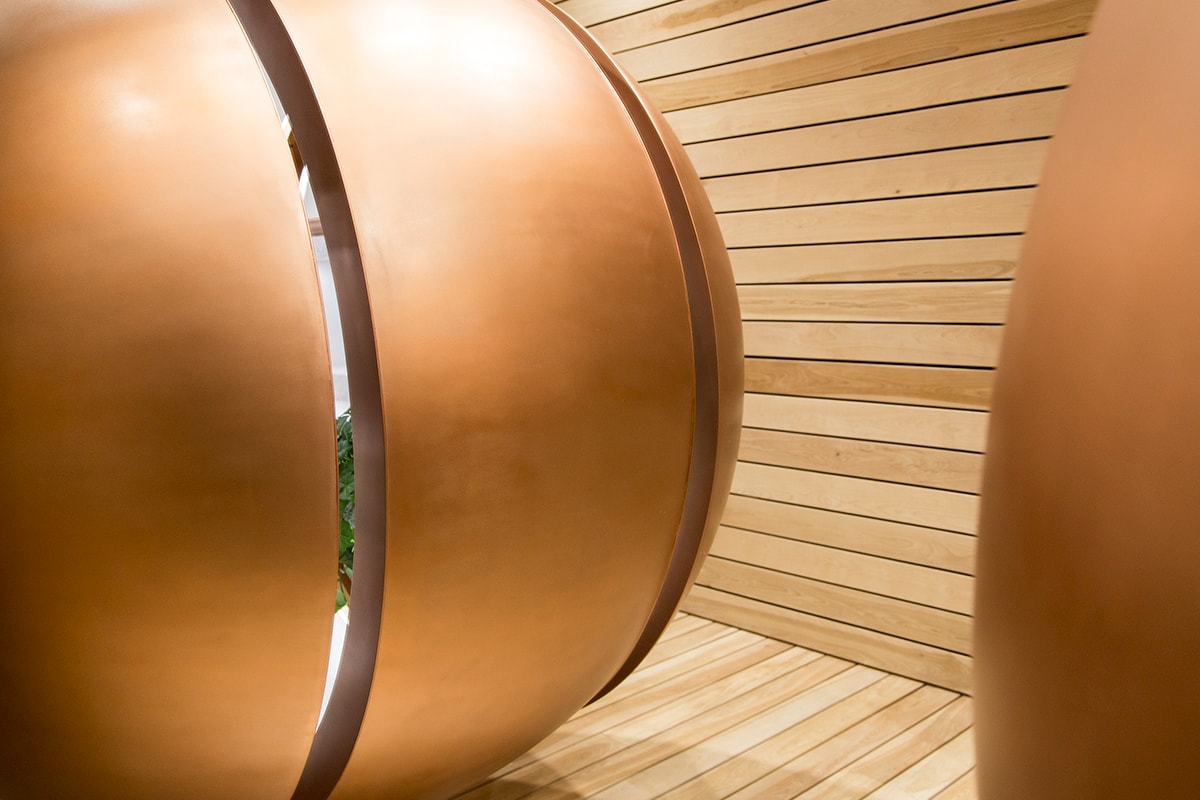 2 of 3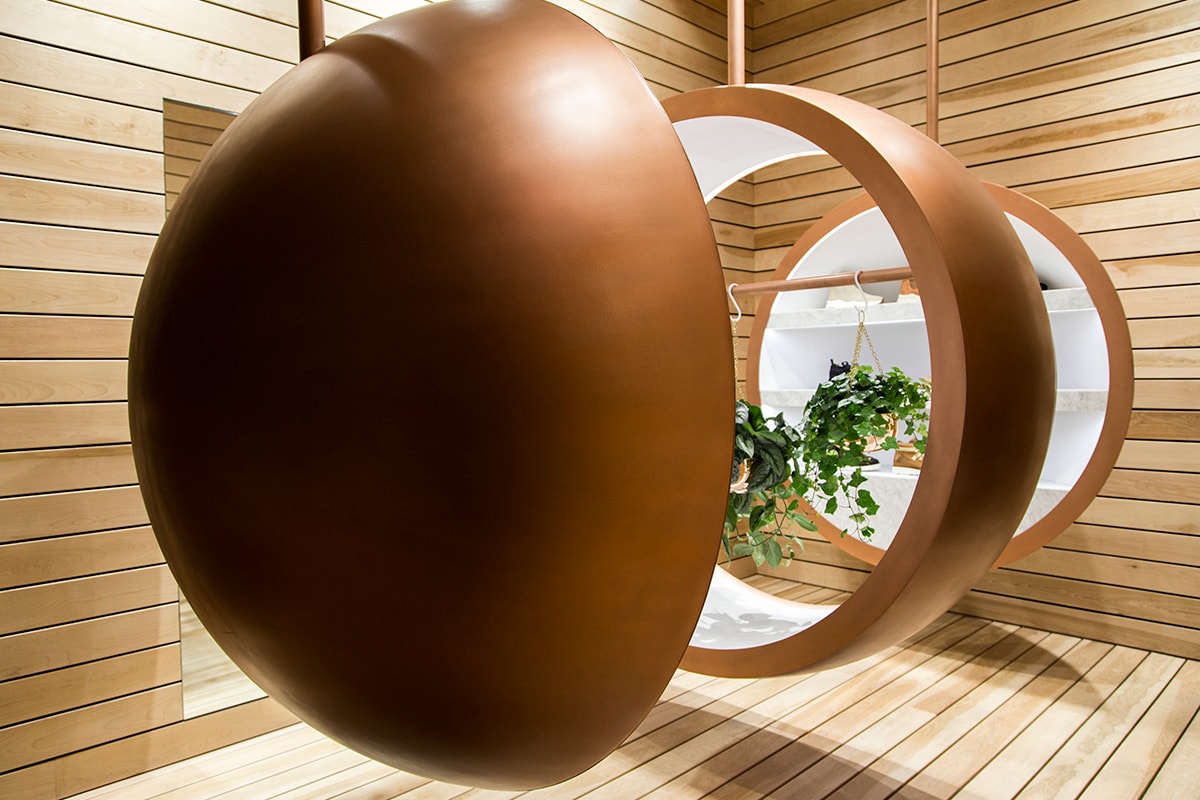 3 of 3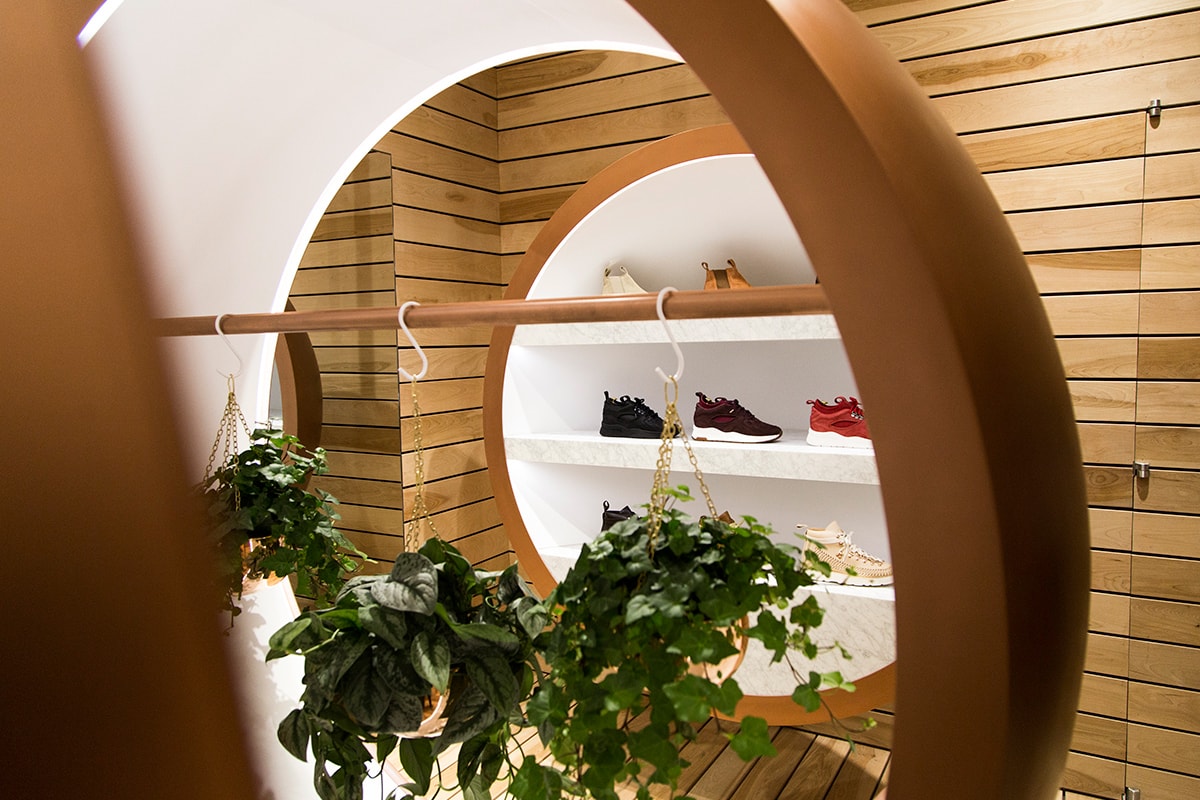 Once the customer is in position, Bennett pulls the rose gold globe apart, revealing twin hemispheres, each containing three shoes in three colorways. The hemispheres correspond to the two sexes, while the Globe itself is meant to symbolize "that each shoe is in a world of its own." Clients are free to peruse, pick up and try on as many of the products as they'd like — after all, the space is designed for customers to "come in and really touch and feel and understand the full landscape of what we've done material-wise, color-wise and palette-wise for the whole collection." Bennett is available to field any questions that visitors might have. The entire World of Niche experience harkens back to more tailored retailers: think back to the times of cobblers and haberdashers, rather than the add-to-cart sterility found at most modern outlets.
The product also speaks for itself. Check out the video of World of Niche collaborator Ronnie Fieg unboxing the collaborative "Bloodshoot" Bullet shoe below.
Despite all of the privacy and tight-lipped secrecy, the owners don't think of WON as an exclusive experience. They prefer to think of it as focused, individualized attention. In many ways, WON reverse-engineers the hype cycle that so many brands chase after: promotional photos are released only after the collection has sold out, effectively creating demand for a product that is no longer available. Each silhouette is limited to just 50 pieces, which comes with a tasteful card welcoming the buyer to the World of Niche. They don't even think of themselves as a sneaker store: "We wouldn't use the term sneaker, because we create all types of footwear. We think it's a very special and unique shopping experience that doesn't exist anywhere else on Earth."