PUMA's Fall/Winter 2017 Collection Will Feature the Minions
Banana-inspired perhaps?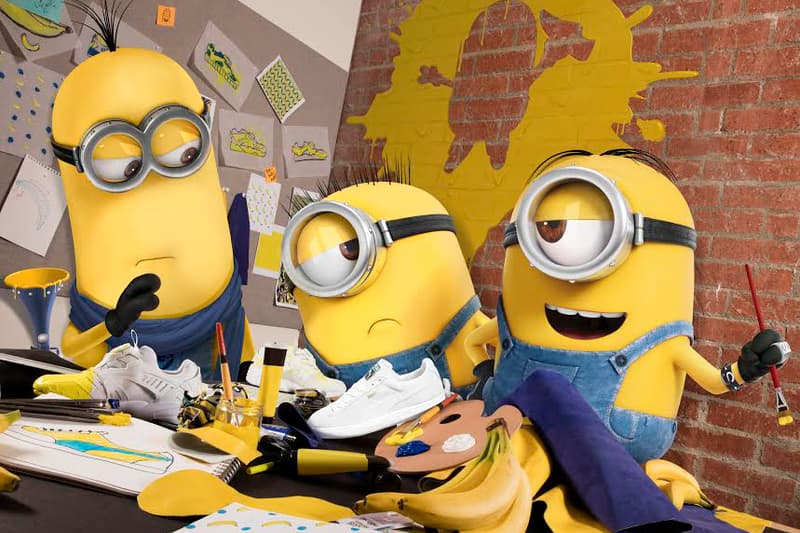 The affable, yellow, banana-loving, ageless wonders from the Despicable Me franchise have been signed by PUMA to be creative collaborators. The Minions will be joining forces with PUMA Sportstyle to create a footwear and apparel collection that will feature Stuart, Carl and Kevin's playfulness on sports-inspired styles. Set to coincide with the release of Despicable Me 3, the fall/winter 2017 collection will have lots of color, goggles and more.
PUMA's creative director for Sportstyle Heiko Desens said, "We're very excited to have partnered with the Minions for a collaborative collection. Their mischievous and playful nature fits the PUMA DNA to a T. Apart from their zest for life and endearing character, they inspire us in many ways; they're extremely hardworking and passionately creative. We welcome the Minions to the PUMA family."
The PUMA x Minions collection for adults and kids will drop on June 1 in PUMA stores and online. Despicable Me 3 is set to hit theaters on June 30.
Stay tuned as more pictures and information is revealed.