#hypebeastkids: BAPE Creates BAPESTAs for the Tiny Ones
Big hype, little feet.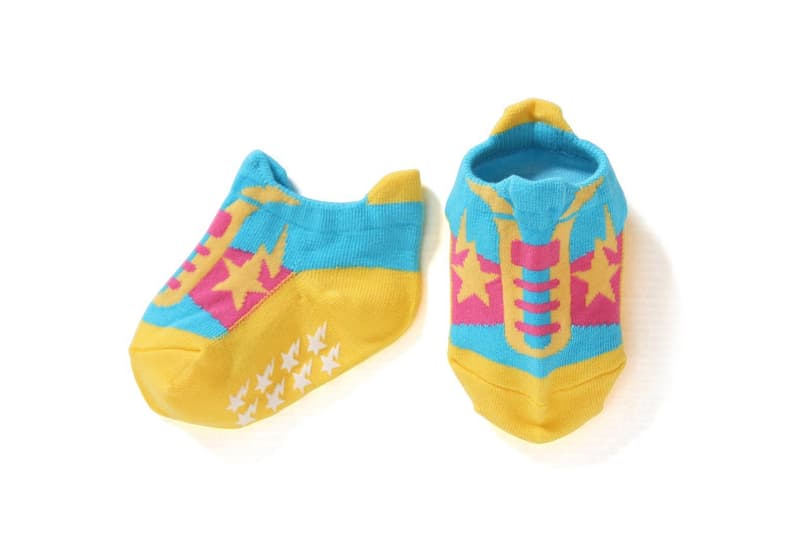 Japanese stalwarts A Bathing Ape have created teeny-tiny BAPESTAs for those teeny-tiny newborns. Made from socks featuring the iconic sneakers that have graced everyone from Kanye West to Pharrell, your favorite little ones can now get in on the hype. Look for the BAPESTA infant slip-ons to hit BAPE retailers and its online shop soon.
While you wait, teach the ABC's through sneakers with Little Giants Giant Shorties' ABC's for the Little G's. Get more info on the book here.