Backstage at the Henrik Vibskov's Regatta-Inspired 2017 Fall/Winter Collection
Plus we discuss sportswear, regatta stripes and a sleeping dancer with the Danish designer.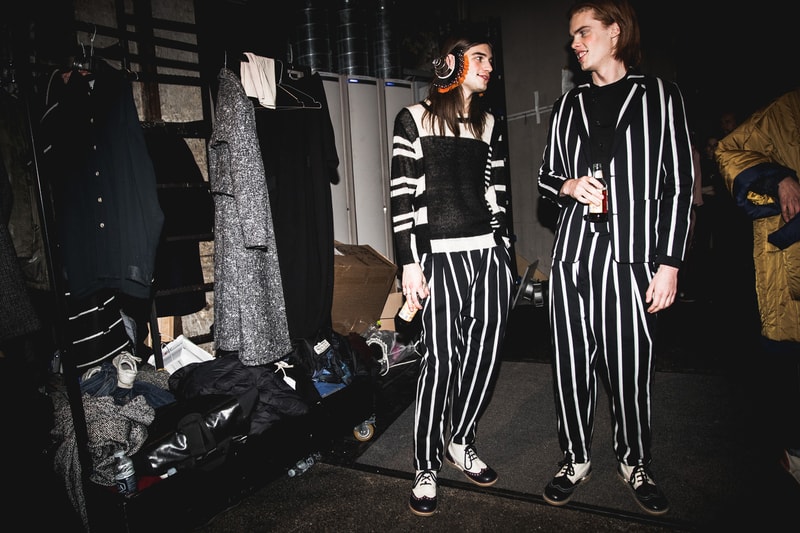 1 of 20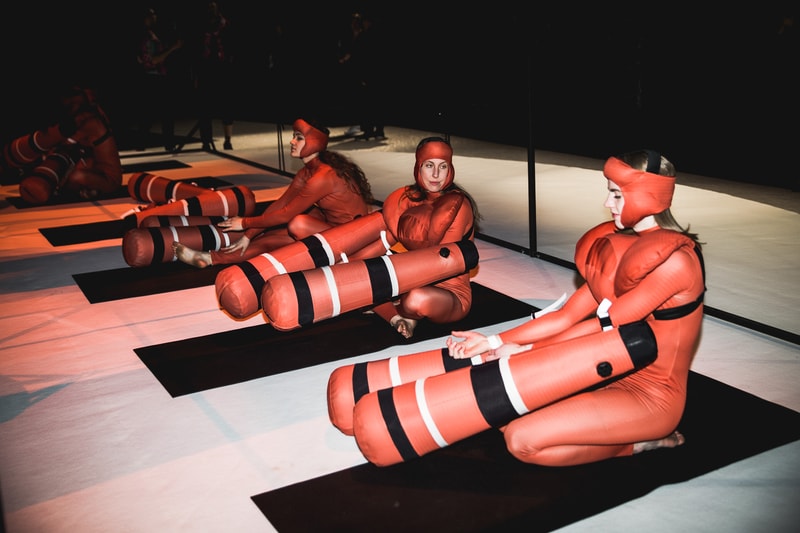 2 of 20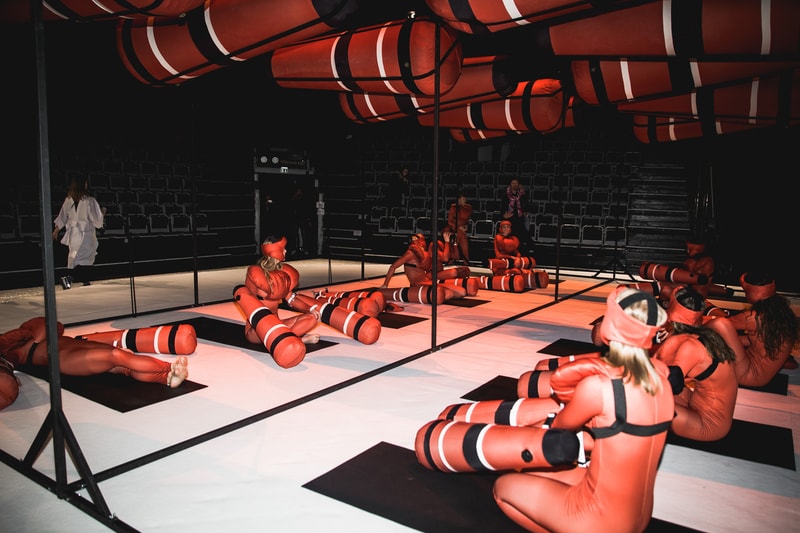 3 of 20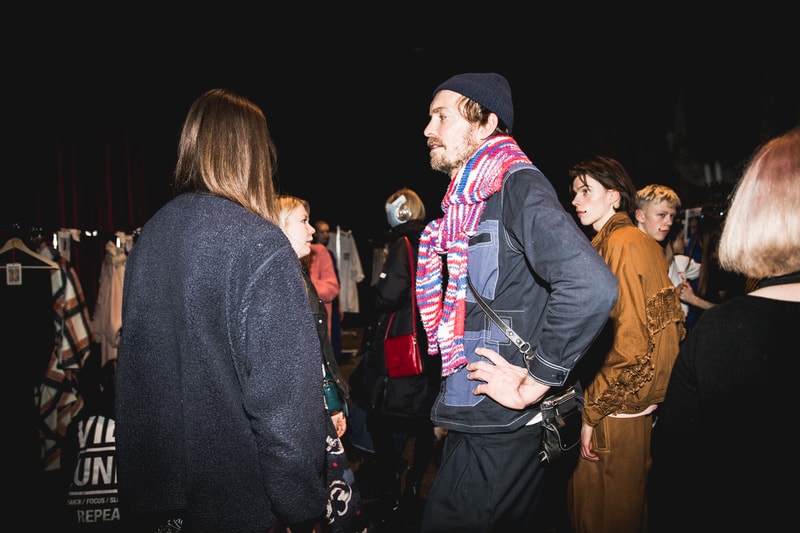 4 of 20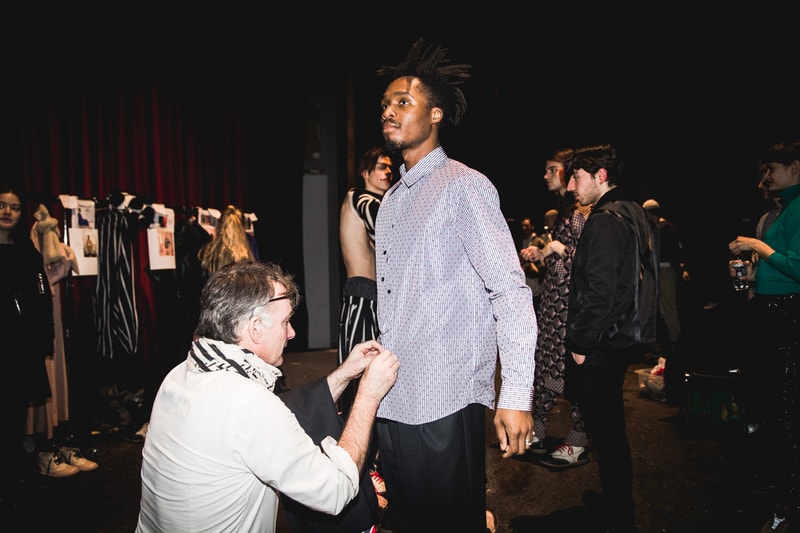 5 of 20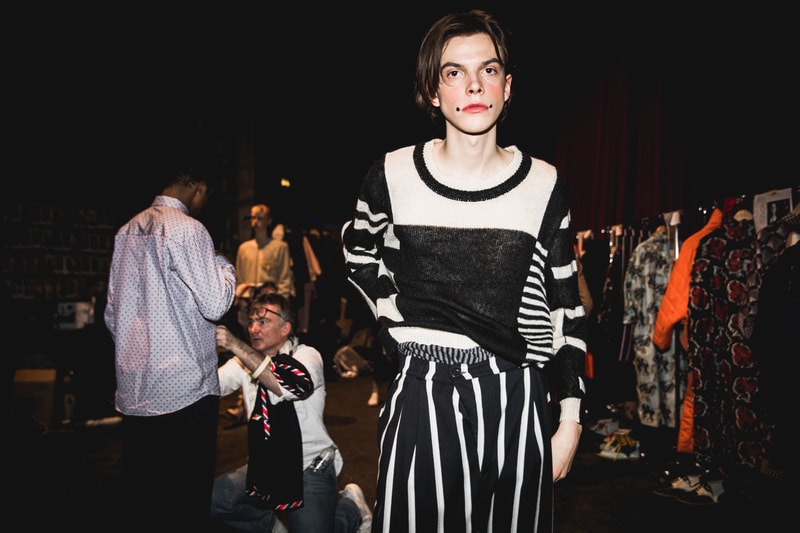 6 of 20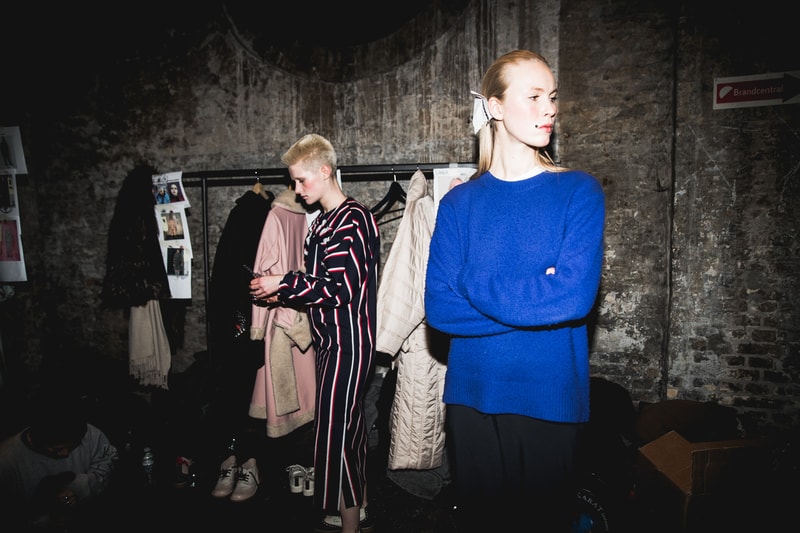 7 of 20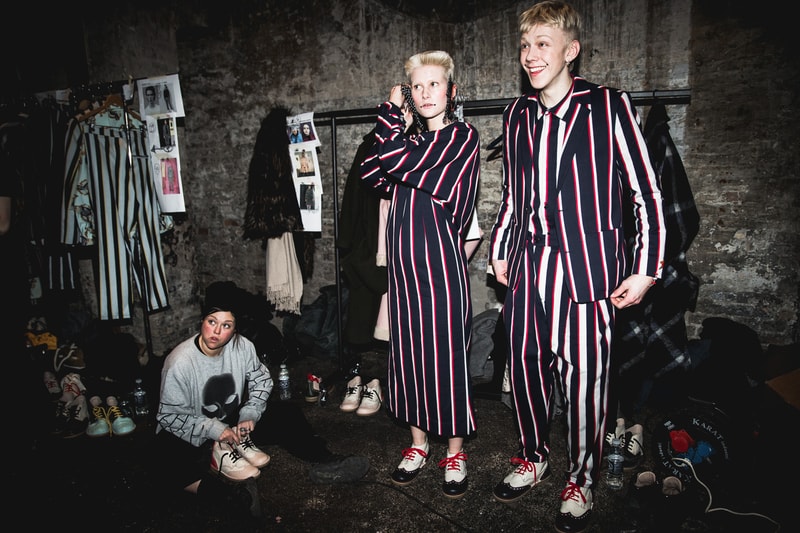 8 of 20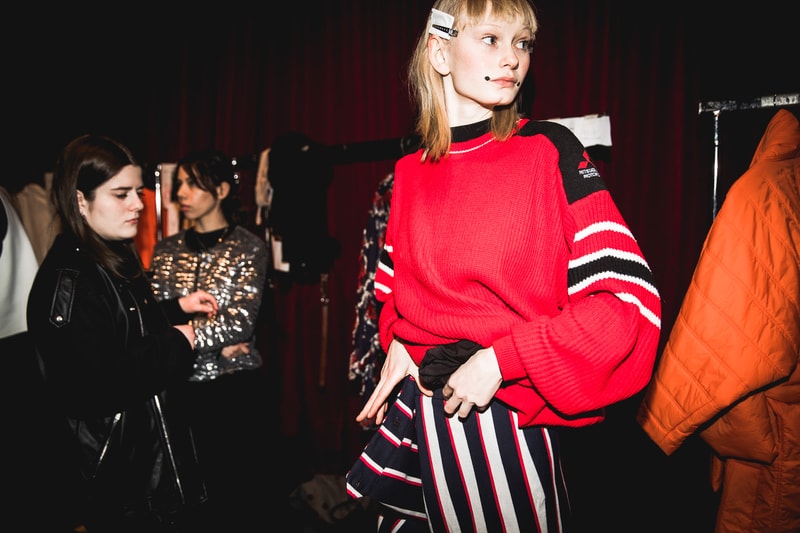 9 of 20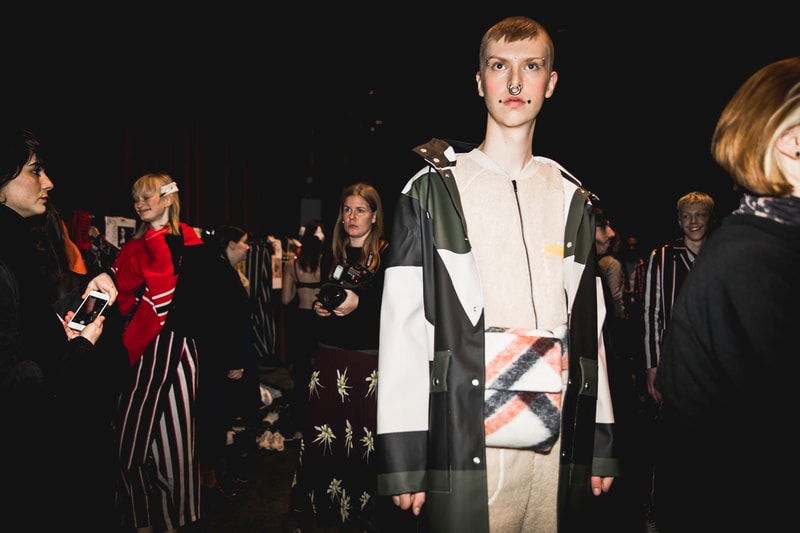 10 of 20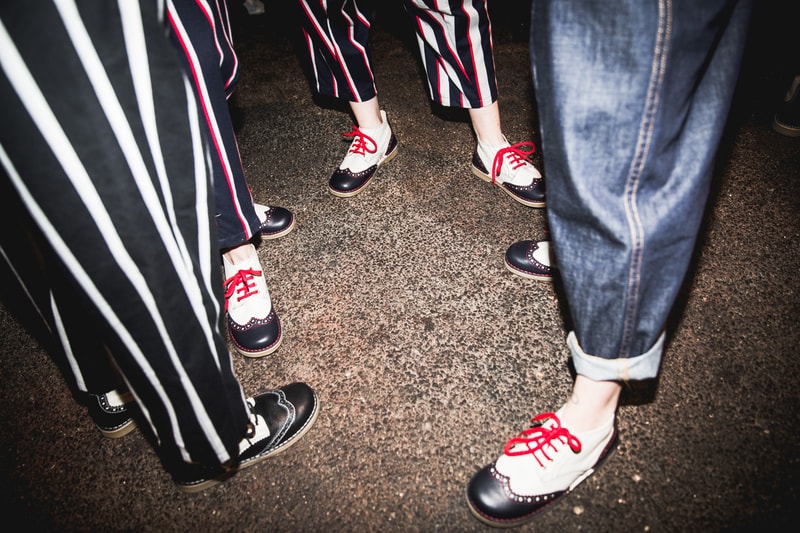 11 of 20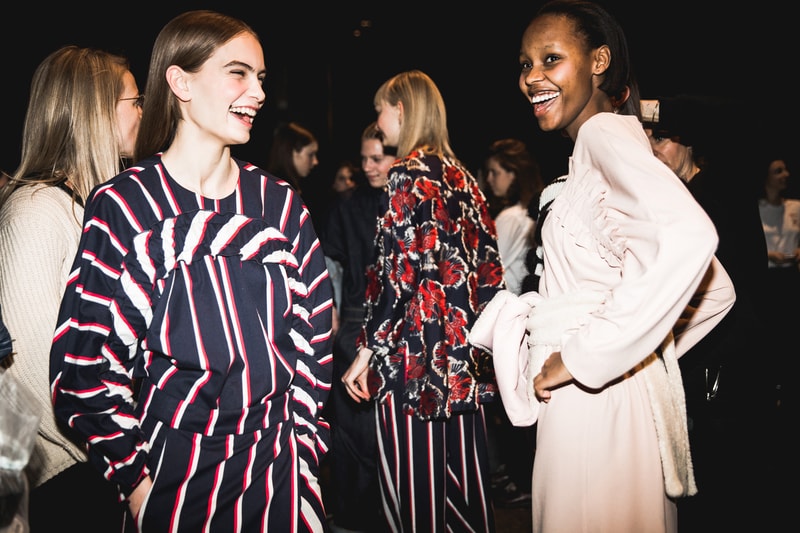 12 of 20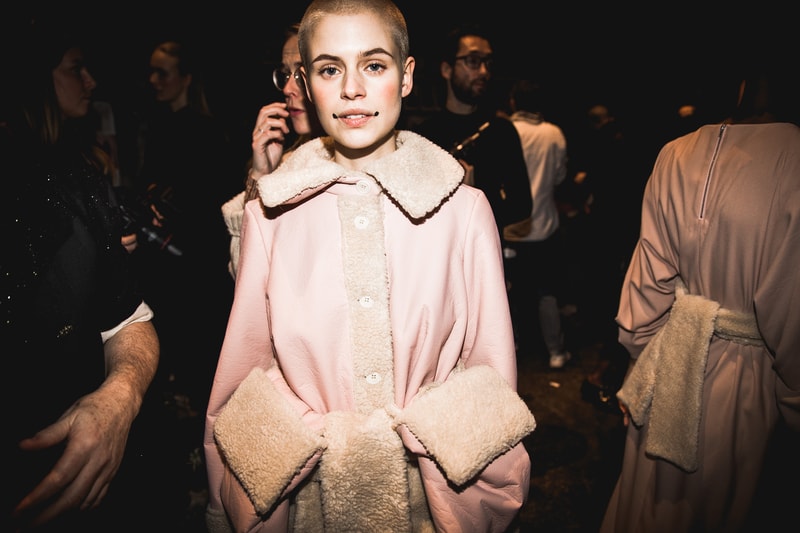 13 of 20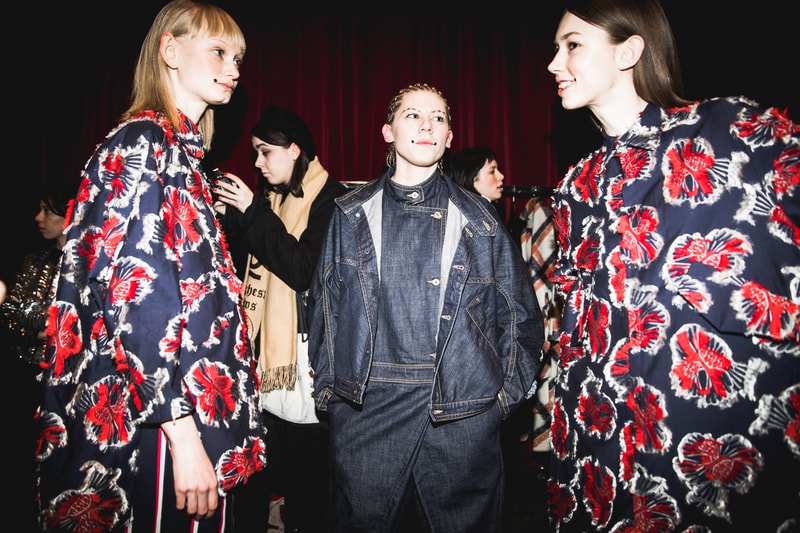 14 of 20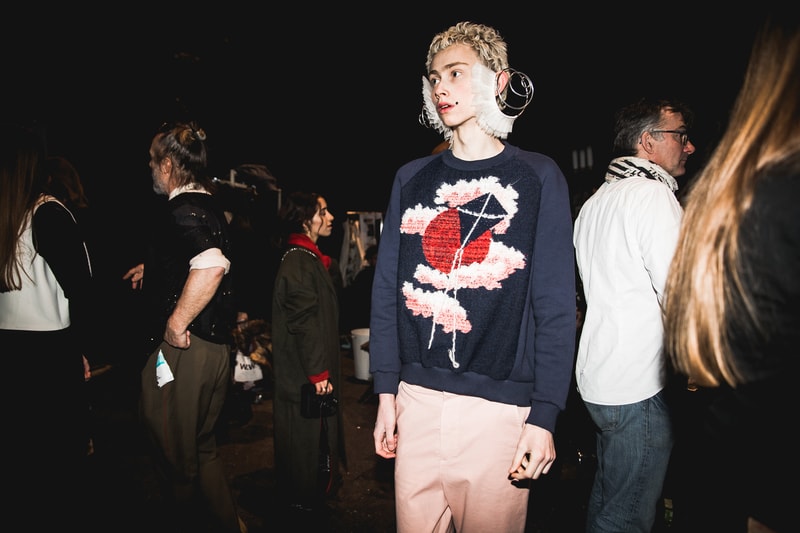 15 of 20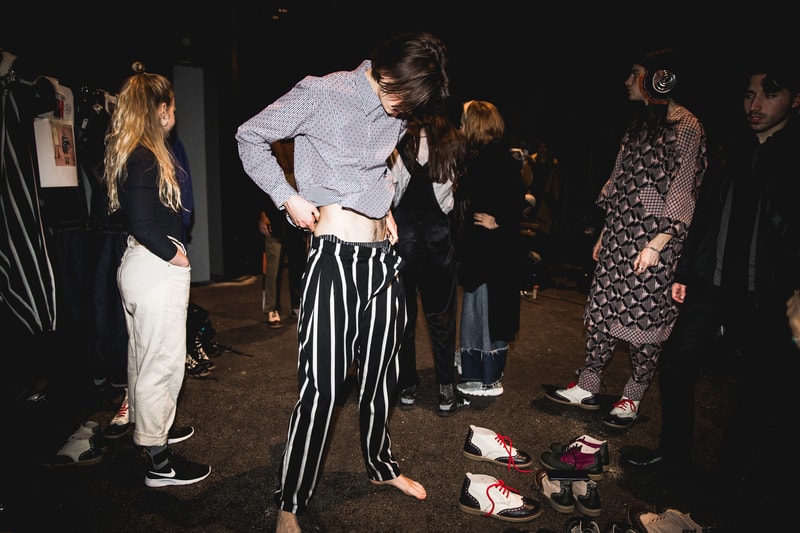 16 of 20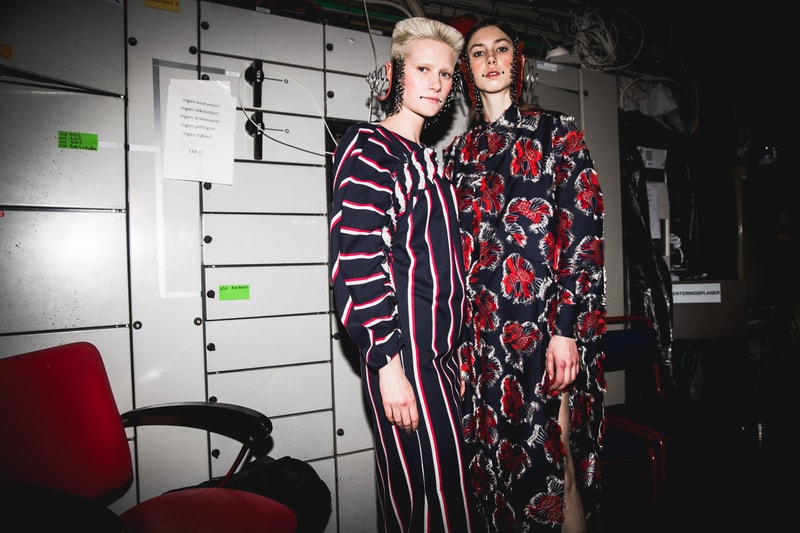 17 of 20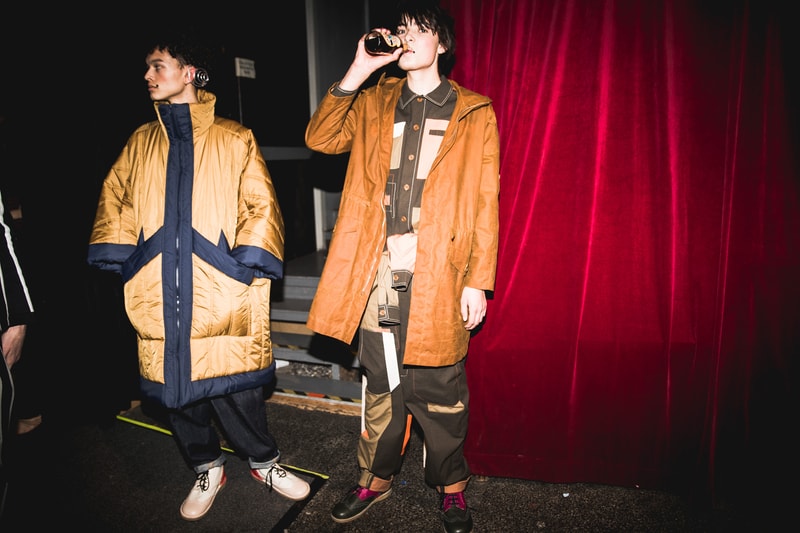 18 of 20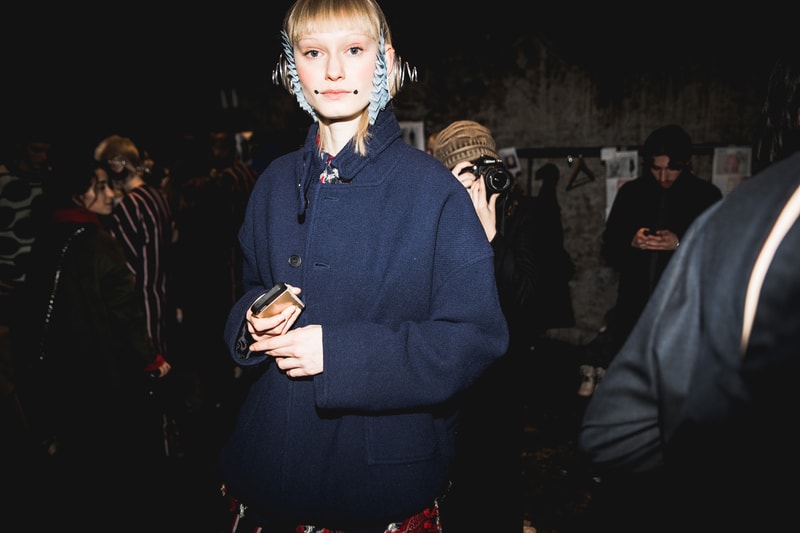 19 of 20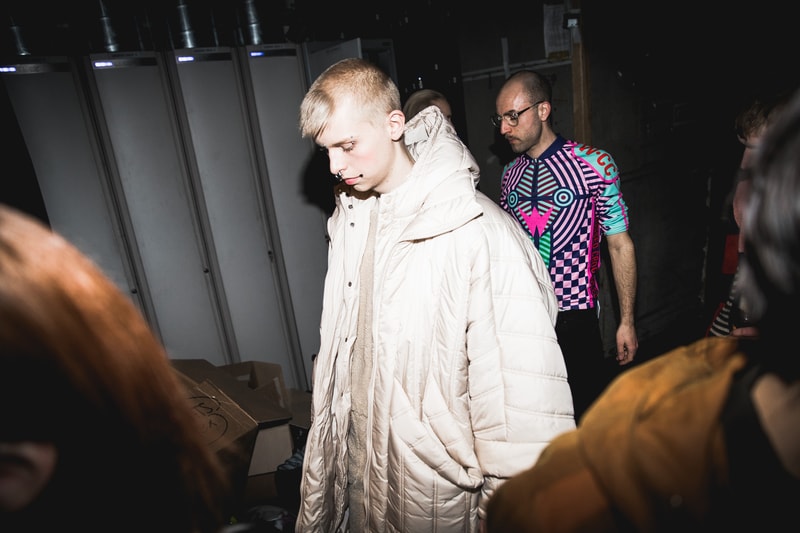 20 of 20
Henrik Vibskov's 2017 fall/winter show took place in a Denmark theater and, in a normal occurrence for one of Denmark's most lauded designers who regularly attracts musician-esque devotion to his brand, the event was packed to the rafters. The show was what you'd expect from the creative, who added unexpected touches like regatta stripes and a vintage sportswear influence to his typically roomy and avant-garde silhouettes. The presentation combined a runway show with a performance done by his own staff, who wore outfits that didn't appear conducive to movement but looked extremely comfortable. One participant actually fell asleep during the show and didn't wake up until the act was already underway — now that's comfort. Once the showcase ended, we caught up with the designer to ask about sportswear influencing this collection, his foundation, and the sleeping performer.
Has sportswear always been an influence?
It was more about control and how we are nowadays. People are going crazy about exercising and everybody has to run, ten years ago nobody was running, doing ironman competitions or extreme sports. So there's this element of how people try to control themselves in an environment where everything is at risk when you look at the society and what's happening. So control is the main theme.
You had a lot of regatta stripes in this collection, how come?
That was a lot of looking into controlled school uniforms.
Did you notice the girl at the presentation who fell asleep?
No, probably not! [laughs] Ok, good, great. That's how it should be.
Is that good for you?
I think people should do whatever they want to. If they want to sleep, fine.

So what have been the main changes to the brand over the years?
The materials. We made a lot in Italy, used a lot of Portuguese woven fabrics and put a lot of effort in the materials. I don't know if people noticed it. But also, price-wise, it's a little bit higher. We have a new production dude that came from one of the Parisian houses and he lifted our production levels up with different materials, techniques and stuff like that. A lot of what was produced in Europe is super good but is also mega monster late, Jesus Christ! But the main point is to move a lot of production back, we made the knits in Denmark.
How do you balance everything because you're doing a lot of different things?
I think I have a pretty good flow. We have a lot of different things happening all over the world and we use all our resources. [For this show] We had our own yoga team and they've been hardcore into [preparing for] this. I thought 'ok we could ask the masters of ballet' but I think it's much better to say 'you guys can do it'. They've been super stressed out because they're performing in front of 1,000 people but looking back on it, they can say they've had this experience.
How's the PIG foundation going?
Good. I got biggest design prize from Sweden a few years ago and I was like 'great but I should be supporting other designers'. I was trying to work out with a lawyer, 'ok how can we do a foundation, can we do a trust?' They were like you can't, you need a lot of money. Then I worked out the PIG [Practical Intelligent Genius] foundation. Maybe I just need to do a talk somewhere or some teaching and then [the person who's paying me] can contribute towards new talent.
That's good.
It feels good. That's how it should be. I'm not a young guy anymore so I have to support others.
So you're more thinking about the future
It's not a monster award. It's more about how they can feel uplifted by receiving the recognition.

So do you still avoid planning for the future?
I'm getting better, but I have a pretty hardcore lineup, those events on the press release are the confirmed ones and then there's a lot more undecided ones.
How did the Stutterheim collab go?
We didn't show it, but we were shooting it backstage. It will be released in a month's time.