SpaceX's Falcon 9 Launch Shocks Los Angeles
Alien invasion?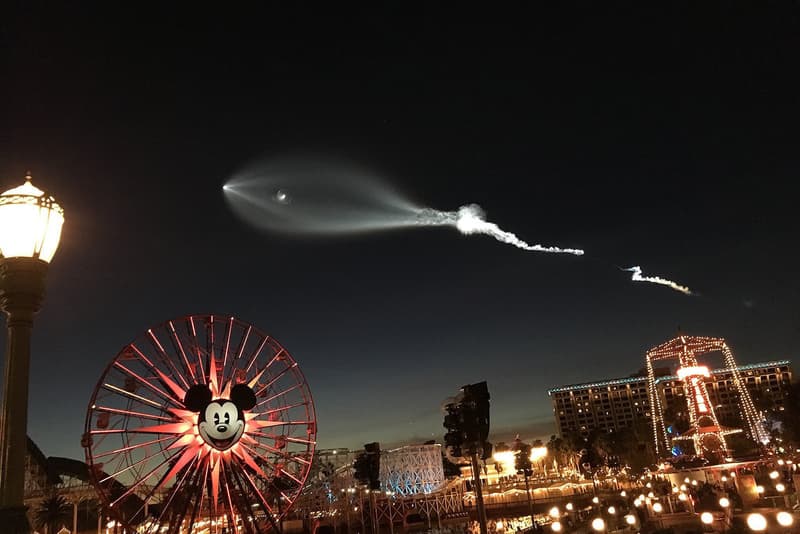 Yesterday, a SpaceX Falcon 9 launched from Vandenberg Air Force Base around 5:30 p.m. PST, causing a massive streak of light across the sky in Southern California.
The bizarre appearance follows news of U.N. sanctions against North Korea for a November 29 missile test. CEO Elon Musk posted a video on his Twitter account, with caption, "Nuclear alien UFO from North Korea." The scheduled Falcon 9 launch was the "fourth Iridium mission consisting of 10 satellites." According to website spacearchive.info, visibility was predicted due to the sun and the time of day of launch:
The next publicly announced Vandenberg AFB rocket launch is a Falcon 9 on the evening of December 22. The vehicle is slated to lift off at 17:27:34 PST and carry several Iridium communications satellites into orbit. This launch occurs 30 minutes after Vandenberg AFB sunset. The rocket's bright flame should be visible over a wide area. The launch could be impressive beginning at T+ 2 minutes 12 seconds when simulations show the exhaust plume will be illuminated at high altitude by the sun.
Despite prior indication, several news outlets and authorities detailed the incident on social media.
JUST IN: Vandenberg AFB launches rocket to put satellite into orbit. pic.twitter.com/M7PeDv2TNs

— CBS Los Angeles (@CBSLA) December 23, 2017
SpaceX rocket launch from Vandenberg was the flash you saw in the sky! No cause for concern.

— Ventura Co. Sheriff (@VENTURASHERIFF) December 23, 2017
In related news, take a look at the Telsa Roadster Space X plans of launching to Mars.