MVP Russell Westbrook Surprises Homeless Children With Jordan Gear
"It's just how I was raised, man. You've got to be able to give back."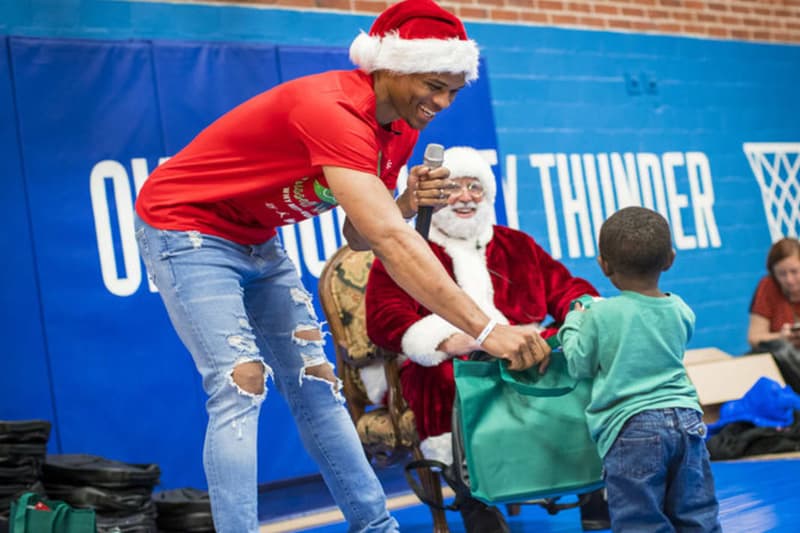 1 of 2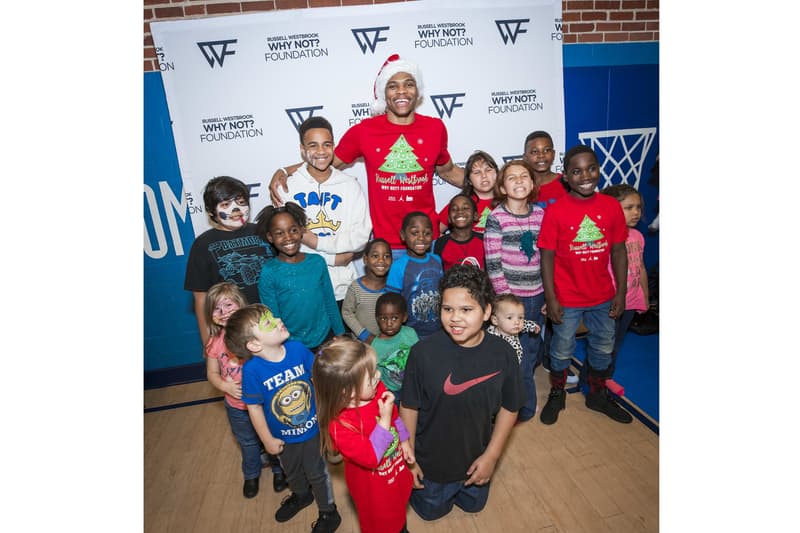 2 of 2
The reigning NBA MVP Russell Westbrook is known for many things: his stylish moves on the court, as well as for his fashion endeavours off of it. Taking a break from all that, Westbrook took the time to bring a little holiday cheer to those less fortunate than him by providing gifts to homeless children in Oklahoma.
As part of his annual Christmas party, and in conjunction with his Why Not? Foundation and Jordan Brand, Westbrook, decked out in a Santa hat, provided more than 50 kids living at Oklahoma's City Rescue Mission with shoes, backpacks, T-shirts and wristbands all dressed with the Jumpman. Westbrook even called up each child by name as he delivered the presents.
On the event, Westbrook stated:
"The more intimate the event is, the better. Obviously I could do a really big event and just give away toys, but I like to be as intimate as possible with the kids, give kids an opportunity to talk, say whatever they want to say to me, see them smile.

It's just how I was raised, man. You've got to be able to give back, regardless of how much you have, you always give back…I think it's important. Especially now, in today's society, everything that's going on in the world, you've got to find a way to give back and help people any way you can and me being in the position I am as well, it's very important."
In more NBA-related news, watch LeBron James' Long Live the King documentary trailer.