The Nike Shox Gravity Is Getting a Wider Release in 2018
And several new colorways are in the works.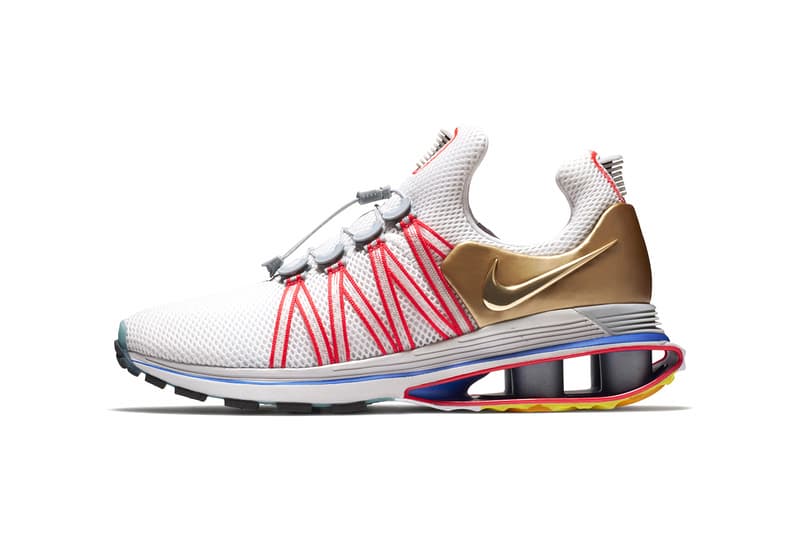 Early 2000s trends came back in a major way with the Nike and Foot Locker Sneakeasy pop-up, which brought back the Shox trainer. Following the success of that event, Nike has revealed plans to give the Shox Gravity a wider public release in the coming year.
In early 2018, Nike plans to officially bring back the Shox Gravity, with multiple different colorways to follow. For the newly-rejuvenated shoe, Aaron Cooper, Brian Farris and Greg Thompson were enlisted to design the modern iteration. A balance between function and form, the new Shox put the emphasis on comfort and looks. "We've created an amazing underfoot experience combined with great fit and containment in the upper," explains Thompson. "It definitely provides a more well-rounded experience than any of the previous models." 25 separate takes of the Shox style were created by the trio, and the forthcoming run is only the beginning.
You can take a look at the new Nike Shox Gravity above, and stay tuned for more information regarding future models, specific release dates and pricing. Besides the Shox Gravity, the Air Jordan 11 "Concord" will also resurface next year.