A Closer Look at Germany's Nike Air Max 97 "Country Camo" & Special Bags by 43einhalb
Cleaner views from the German sneaker retailer.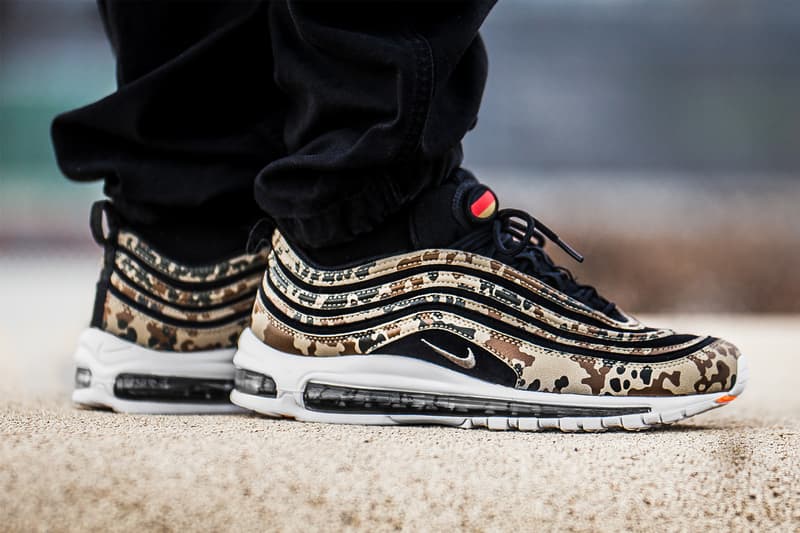 1 of 6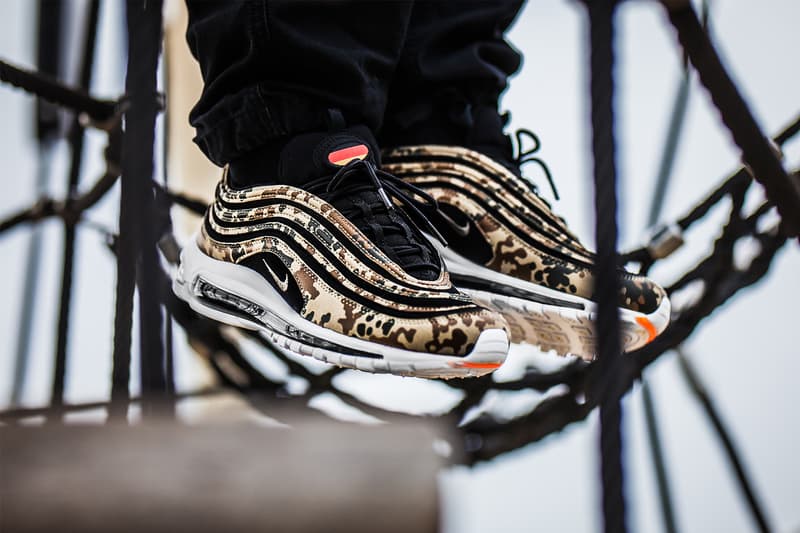 2 of 6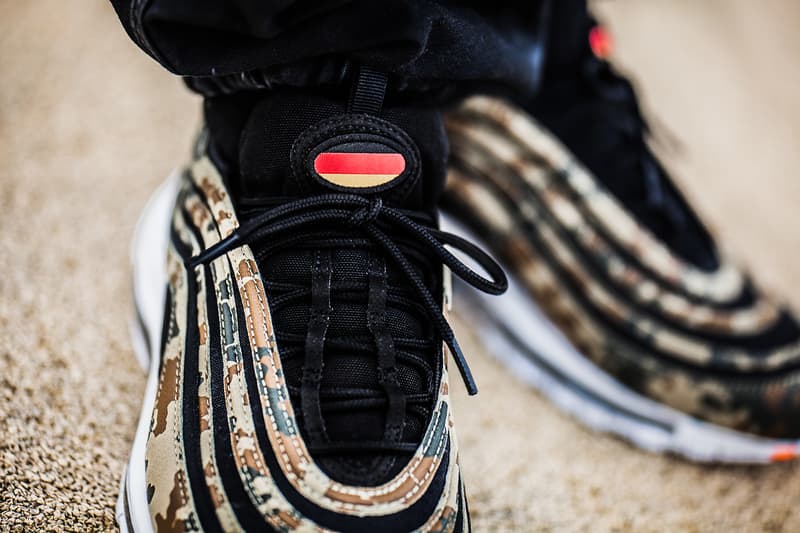 3 of 6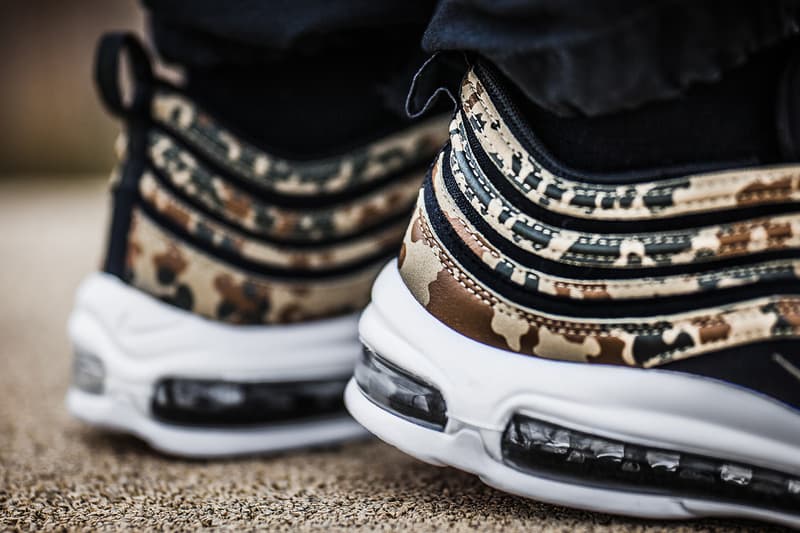 4 of 6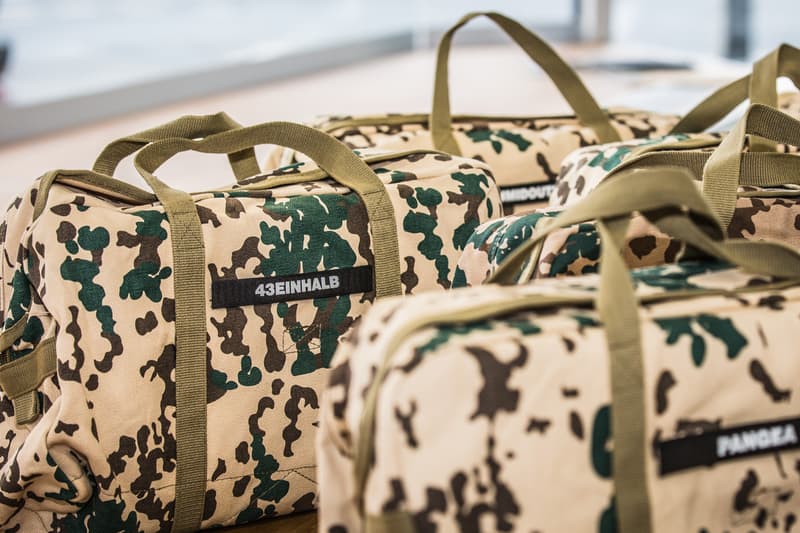 5 of 6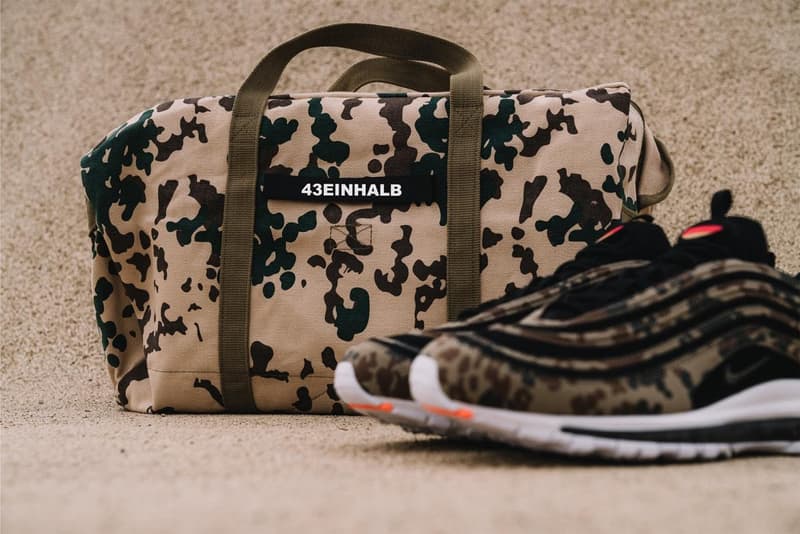 6 of 6
Popular German sneaker retailer 43einhalb is set to release the country's own Nike Air Max 97 featuring a "Country Camo" design. USA is dropping its own as well as Japan in different patterns unique to each country.
To celebrate the special release, 43einhalb gathered photographers from Germany & Switzerland to shoot the kicks. What we get is a closer look of the sneakers in various angles to really show the detailing of the camo pattern juxtaposed with the materials utilized. In addition to the sneakers, 43einhalb also created some special bags mirroring the camo pattern on the shoe. They will be available in-store only to the first few customers who buy the footwear.
The Nike Air Max 97 German "Country Camo" will drop at 43einhalb locations in Germany on December 20. It will then release on the retailer's website on December 28.