Kanye West Gifts Kim Kardashian $100,000 USD of Company Shares for Christmas
Putting the "stock" in stocking stuffers.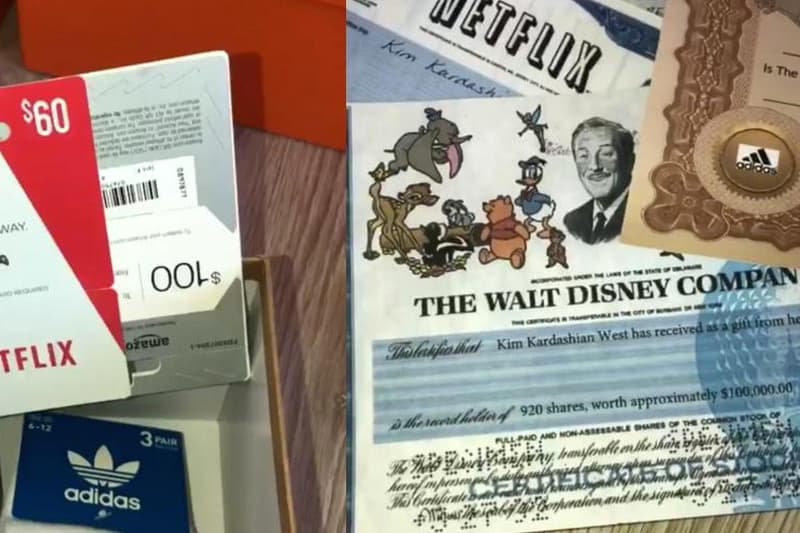 On Christmas Day, Kim Kardashian took to Instagram to reveal the extent of the presents her husband Kanye West gave her, which included stocks worth hundreds of thousands of dollars.
Some of the gifts West gave Kardashian included a small Mickey Mouse toy, adidas socks, and gift cards from Amazon and Netflix. After the smaller packages, she opened a larger package containing stock for each of the aforementioned companies. According to her Instagram story, she received 920 shares of Disney stock, worth $100,000 USD, and shares from the other three companies are likely to be of a similar value.
Considering the value of each of those companies the stocks are sure to be worth far more than that in the years to come, especially considering the recent Disney-Fox merger. Recently, a video was posted, aiming to explain the latter company's latest Star Wars film.