HIDDEN HYPEBEASTS: Ashima Shiraishi Chalks up the Wins
One of the world's leading rock climbers isn't afraid to rock heat, on and off the rocks.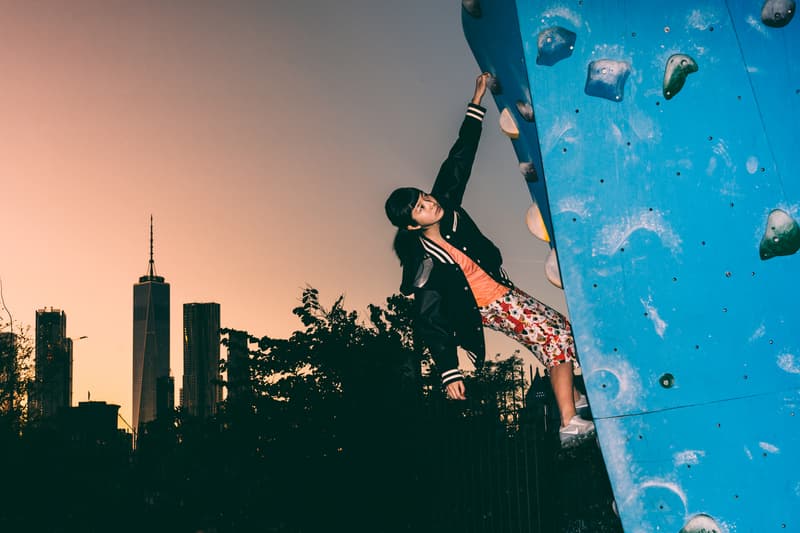 Decades ago before the term "hypebeast" was even born, a niche group of collectors and fans of sneakers, streetwear, and hip-hop culture coexisted and were seemingly a mystery to the rest of the world. These days, it's not hard to find someone who fits that mold in both a positive and negative connotation. What is difficult to find however is someone who works in a profession where stereotypically you wouldn't think of finding someone who fits the mold. And thus, HIDDEN HYPEBEASTS was born — a new series with the goal of seeking out individuals who may not come off as one at first, because of their job or occupation, but truly exemplifies the culture once you peel back the initial metaphorical layer. Today we introduce professional rock climber Ashima Shiraishi.
When you meet Ashima, you'd never know from her huge smile and teenage laugh that she's one of the world's premiere professional rock climbers — unless you follow the sport religiously. Upon joining us at the DUMBO Boulders by The Cliffs, the 16-year-old's humble and polite aura wasn't even slightly broken when asked for a fan photo and climbing tips from those at least twice her age. After all, at the age of 14 she was already being labeled as one of the best female rock climbers in the world and even made an appearance on The Late Late Show with James Corden.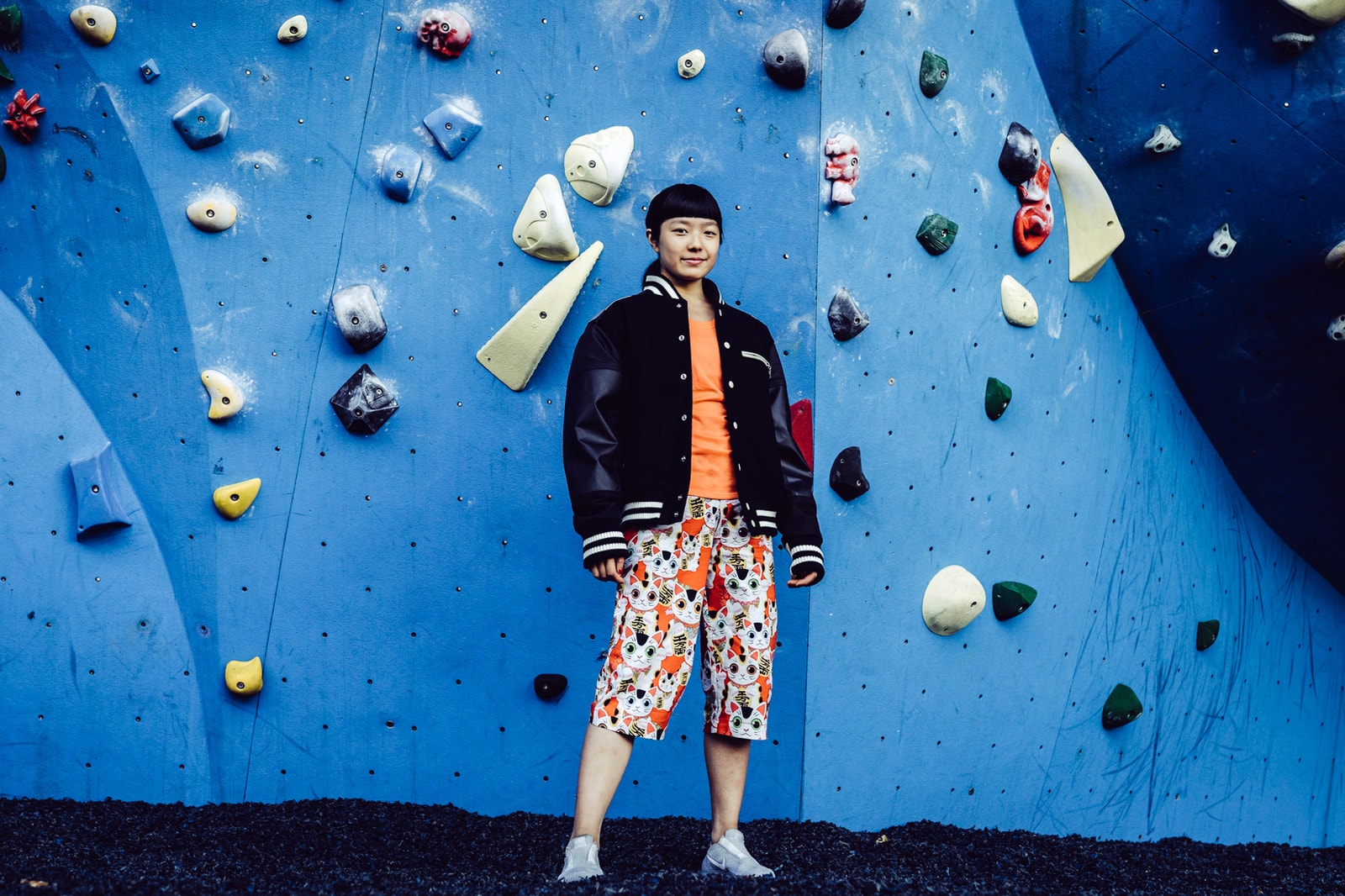 Origin Story
Growing up in New York City, it's not surprising that Ashima acquired her sense for fashion at an early age — not only from her parents who are fashionably conscious, but also the city's culture. Home to streetwear brands like Supreme, KITH, Polo and ONLY NY to name a few, fashion trends in NYC are changing and evolving just as fast as the high-rises that seemingly pop up overnight. "For me, living in NYC, I'm always surrounded by the new hype, the new big thing," she says. Being exposed to a culture of hype at an early age has connected Ashima deeply in the roots of streetwear, diverting from her parents who lean more towards traditional fashion brands.
However, it wasn't until two years ago that Ashima reached peak hypebeast and started to educate herself and get involved in the culture. Although she is sponsored by heavyweight companies like The North Face and Coca-Cola, and friends with established influencers like Jeff Staple, Ashima also looks up to newcomers like Virgil Abloh, Jaden Smith, A$AP Mob and Luka Sabbat. These influences and her own interest in brands like Supreme, BAPE, Human Made, Staple, COMME des GARÇONS, and TNF have helped her recognize a difference in the fashion tastes of her pro peers and recreational climbers. "Pro climbers aren't very fashionable. I feel like the climbers who are into fashion climb on the side," she says. Indeed, Ashima recognizes that while a growing number of professional are also into streetwear, recreational climbers are more willing to rock certain looks while climbing.
Catering to her free spirit, the heritage of climbing, and love of New York, Ashima prefers to climb outdoors even though rock climbing and bouldering can be done both indoors and outdoors. "I started outside in Central Park and it's really natural. Climbing inside is really good for training and a lot of fun but climbing outside is where the real thing is. That's where you can break world records and it's the purest form of the sport," she says with a smile.
1 of 2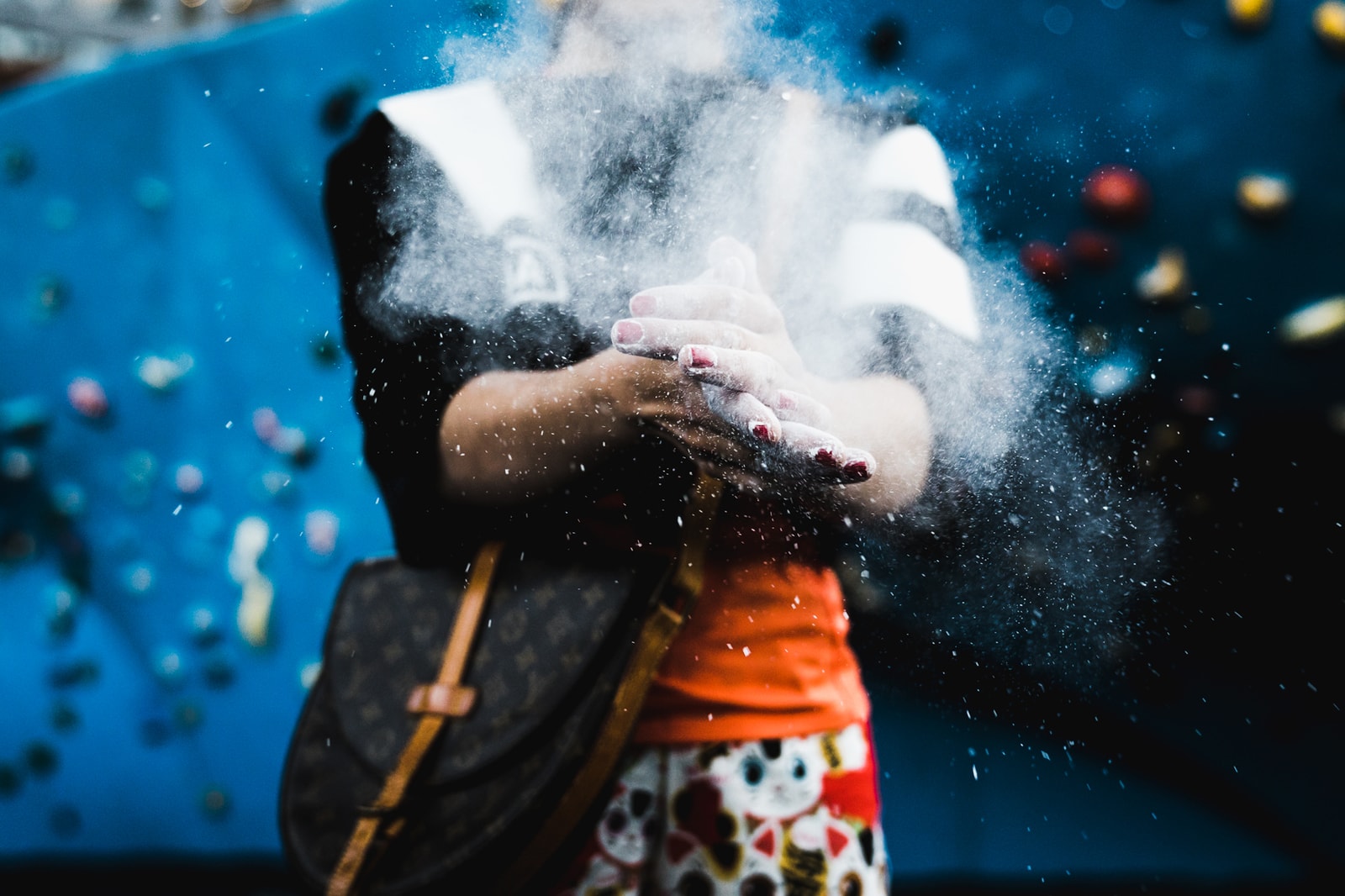 2 of 2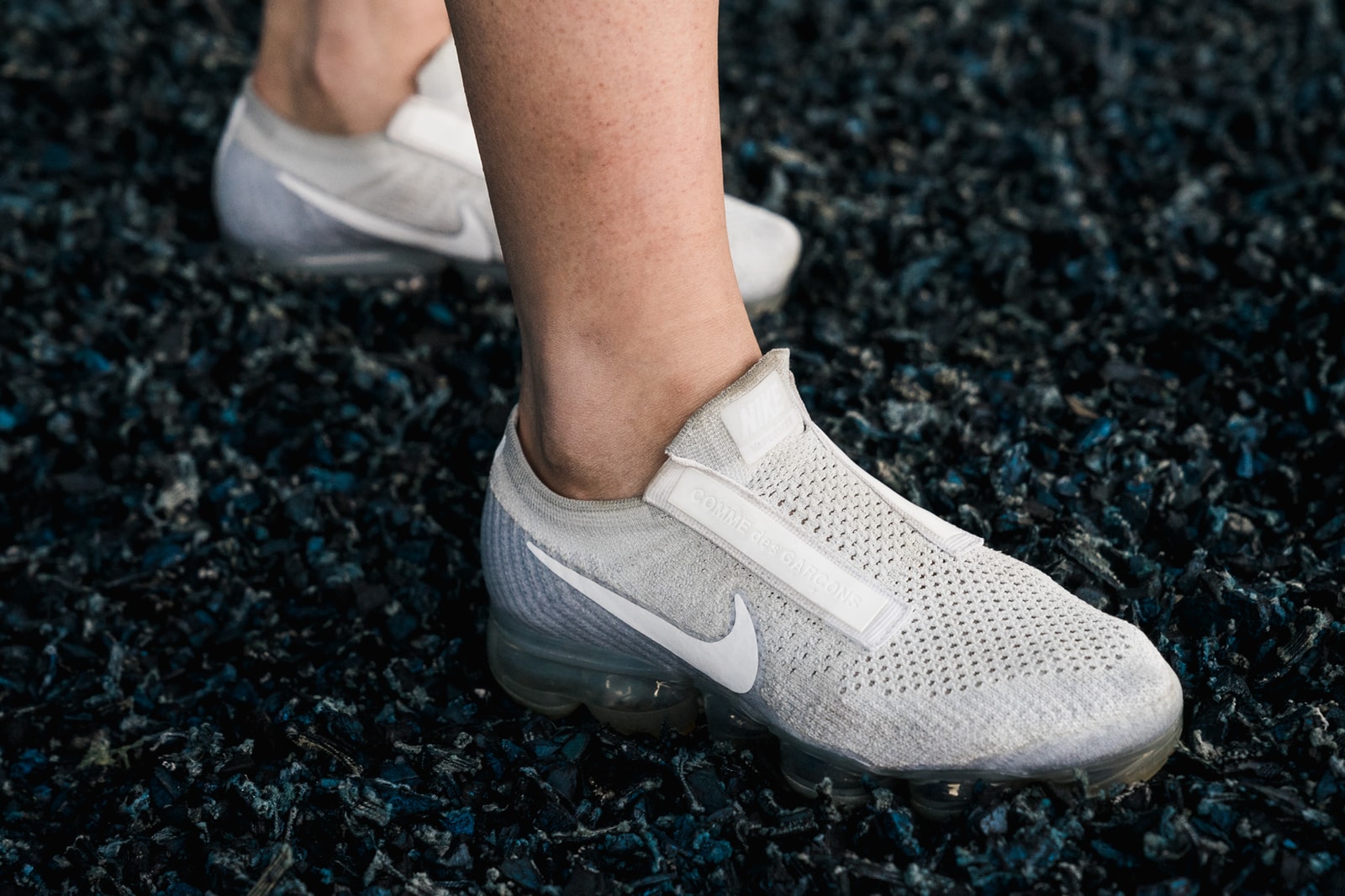 Hypebeast Climbers
One of the perks of being a professional rock climber is being fortunate enough to travel the globe and climb both indoors and outdoors while meeting a diverse community. Although Ashima can't pinpoint a time period when it started or a specific person that was the first in the rock climbing community to get into streetwear, she does confirm that there are numerous climbers that fit into the hypebeast persona. "I just noticed there are a lot of hypebeasts in the climbing industry which was surprising because you'd stereotypically think rock climbers are like hippies who live in the mountains but even the ones who live in remote areas like Colorado or Utah are hype as well." Growing up in a time where the internet makes things readily available to people in every corner of the world, she says "you can't think of stereotypes in that sense anymore. You just don't know what kind of style someone will have, it's so international now."
This is more true in Asia than anywhere else. With a Japanese heritage, Ashima often travels back to Japan and thinks that Tokyo is the most hypebeast city aside from NYC. "Every time I go to Tokyo I'm always blown away by the people who are into streetwear. It's insane because the age gap is huge, 13-year-olds are into it and then you also have grown men who are obsessed with it." Aside from Tokyo and Japan, she also sees a huge following of climbers in South Korea who are very into fashion and this provides a unique avenue to bond with fellow climbers who share the same passion.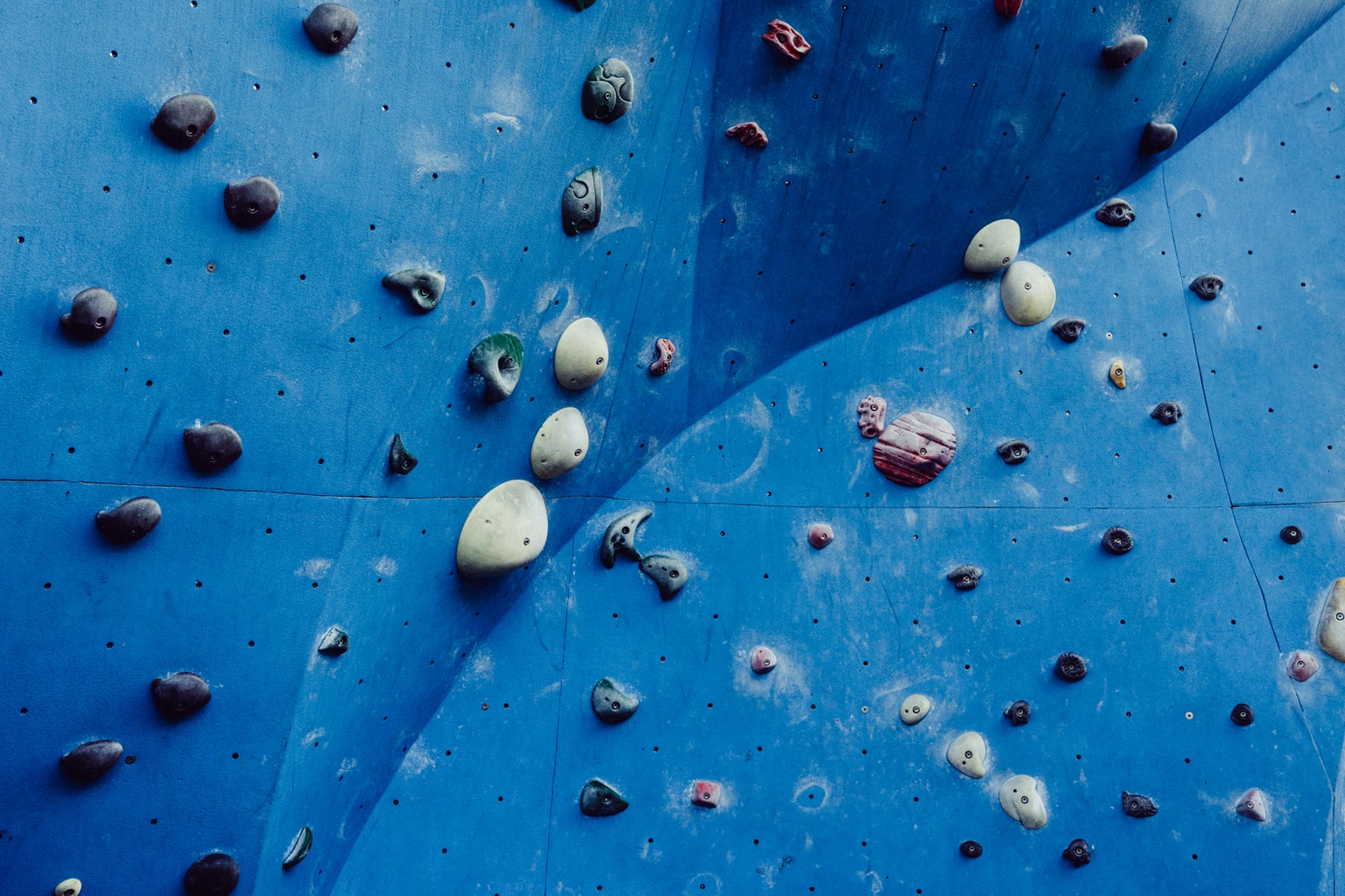 The "Ashima" Look
Being well traveled, Ashima has seen her share of people who drip themselves out from head-to-toe in Supreme, BAPE and Off-White™ to climb. She admits that she's too scared to get her prized pieces dirty from the chalk but that her style on and off the rocks are unique in their own ways. Sporting a tank top and CDG x TNF jacket along with a pair of CDG x Nike Air VaporMaxes, Ashima shows us that it isn't impossible to climb in streetwear. However, she also changes into her normal attire which includes pants custom made by her mom and her own line of climbing shoes. Both the shoes and pants are her trademark — Evolv designed her shoe specifically for her climbing style and her mom has made over 100 custom pairs of pants for her, ranging from the lucky money cat to Pokémon to other anime characters and beyond. "A ton of people including The North Face have asked my mom to sell them [the pants] but she's always declined — she wants me to be unique," she comments.
"For me, living in NYC, I'm always surrounded by the new hype, the new big thing."
Being stylish while climbing is easy with a brand like The North Face behind her. "I love the quality of The North Face and it's good for climbing because they really support rock climbers and adventurers," she says but also hopes that one day Nike can support the community in the same way. Her favorite Nike silhouette is the Air Force 1 but she also really likes the direction that the brand has taken with the new Air VaporMax.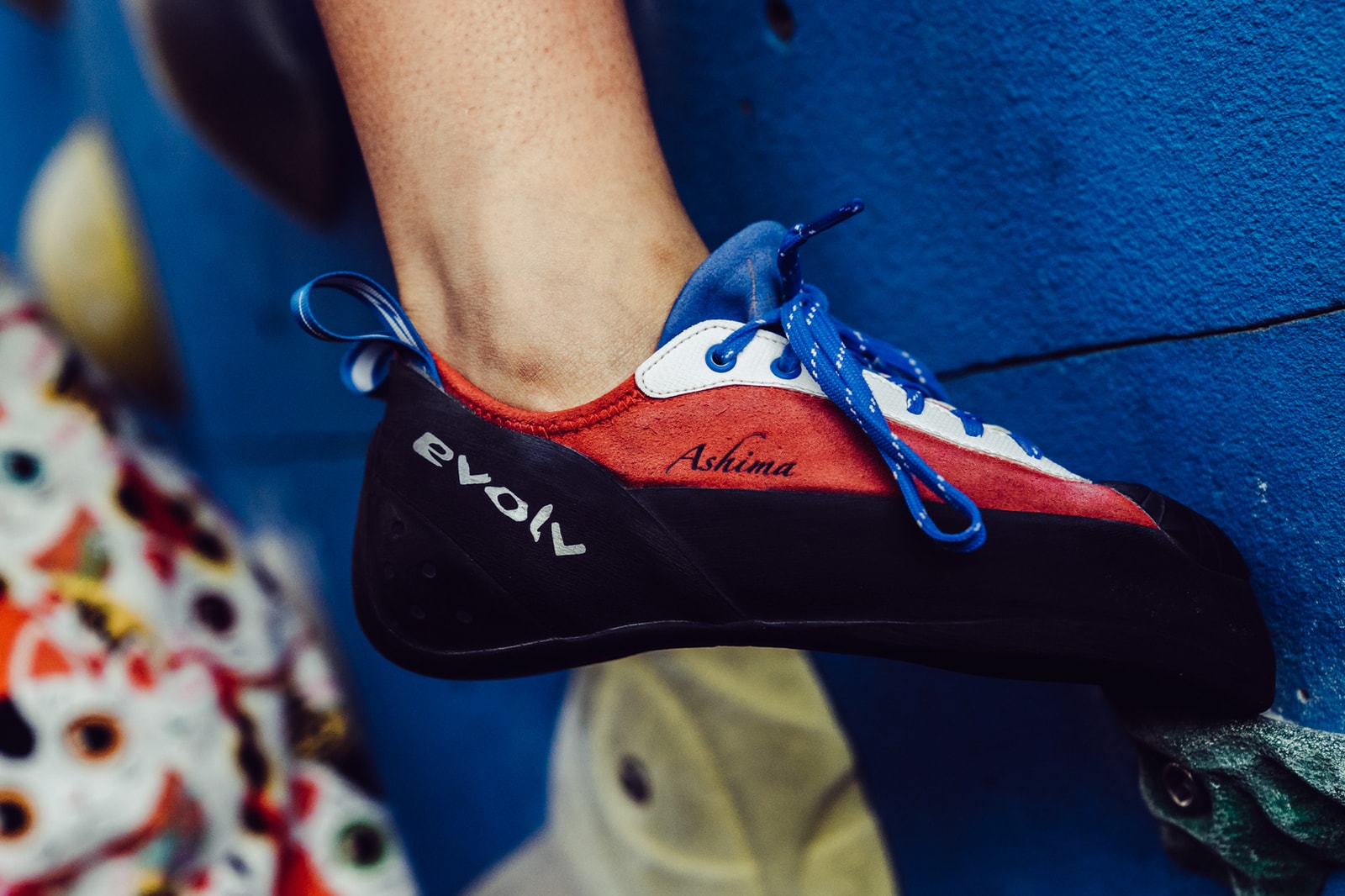 The Future
As luxury items and cooler fits become more and more sought-after and commonplace at competitions and practices, there could be an opportunity for brands like Nike to create products that target the rock climbing community, largely thanks to Ashima's charge of in-trend climbing fits. Ashima sees the merger of streetwear and traditional luxury brand naturally lending itself to more innovative creations for sporting communities like rock and boulder climbing. Honestly, I feel like it's just the beginning of the union between streetwear and high-end fashion. It'll keep expanding because streetwear will always be around and its popularity still has room to grow more and more," Ashima tells us. She also says that hunting for cool pieces in thrift shops actually results in a lot of high quality clothing finds for her and that it's a trend she doesn't think will go away anytime soon.
In terms of where you can find Ashima climbing and competing, this season is over but next year she vows to be even more competitive and ramp up the training and competitions. Just last month, she was a torch bearer for a segment of the upcoming Winter Olympics in Pyeongchang, South Korea. Starting in February of 2018, she'll have the USA Climbing: Bouldering Open National Championship and after that, multiple World Cups to attend. If ever there was someone who reps our community to the fullest and in a sphere out the norm, it's Ashima so be on the lookout for her signature style and watch her shred the competition.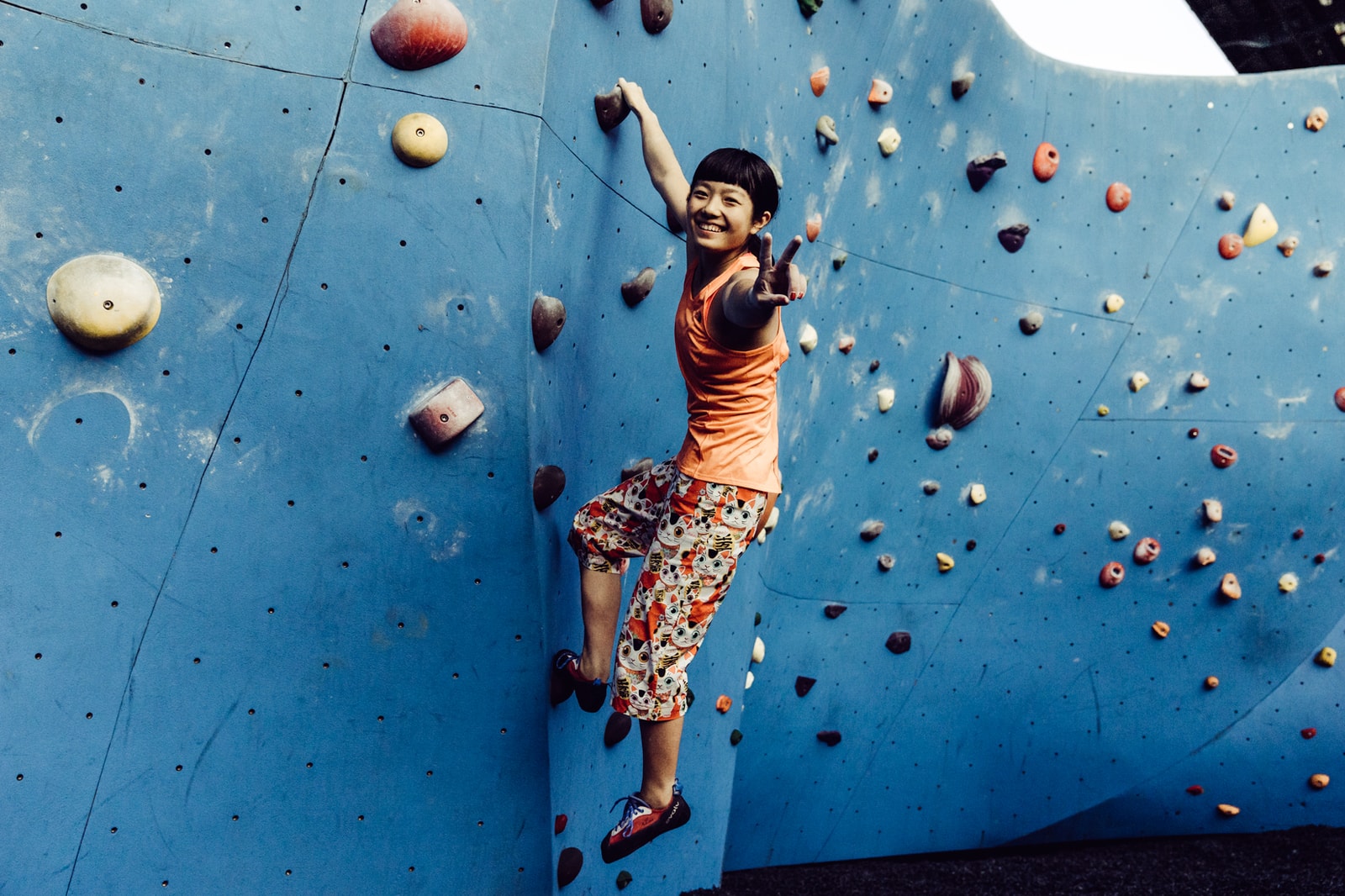 When all's said and done, it doesn't matter if you're draped in the latest high-end pieces, a simple minimalistic look, European designers, Japanese designers, or head-to-toe in Supreme, someone who is a hypebeast is fully entrenched in the culture with their own unique style, passionate and unapologetic when it comes to showing it. People like Ashima Shiraishi are the future of the culture, they take in what's hot while appreciating the old and proven styles and influences. When you're 16 years old and sponsored by major global brands and train daily for a sport that is grueling and unforgiving, sometimes it's nice to just relax with your friends in a cozy fit and be a normal kid. Ashima isn't a normal teenager by any means, she's a championship-caliber athlete, but undeniably a hypebeast.