Elon Musk Announces a Tesla Pickup Is Coming Soon
As soon as the Model Y is finished.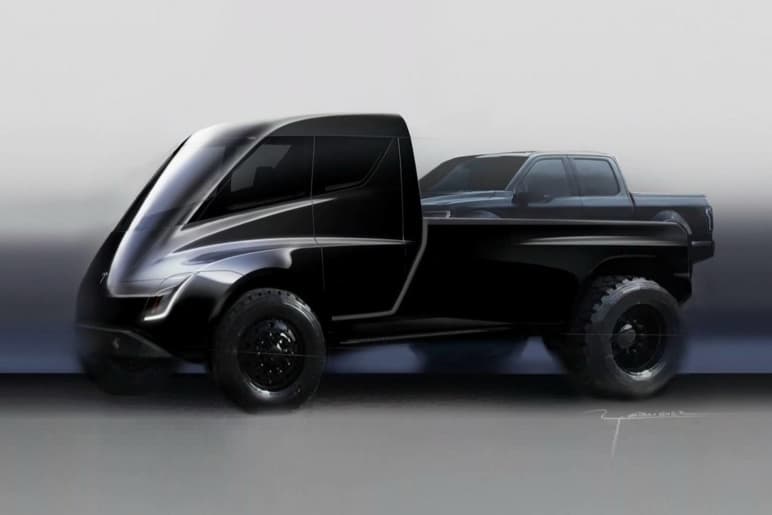 Having revealed renders of a Tesla Pickup earlier this year, Elon Musk has now announced that the truck could be entering development in the coming years. Responding to a question on Twitter, Musk announced that he is "dying to build it" and has "had the core/design elements in my mind for almost 5 years." Musk also promised that Tesla will work on the truck "right after Model Y," the crossover car rumored to have a 2019 release.
In another Twitter post, Musk teased more details about the truck. He described it as "similar total size" to Ford's F-150 model, although that may change: "Maybe slightly bigger to account for a really gamechanging (I think) feature I'd like to add."
Firm details about the truck — and when it will enter development — are still scarce, so keep checking back for more news. In other automotive news, Aston Martin has been forced to recall more than 5,000 vehicles.