Chance the Rapper Shares Thoughts on Independent Success
"EVERY ARTIST HAS 'IT.'"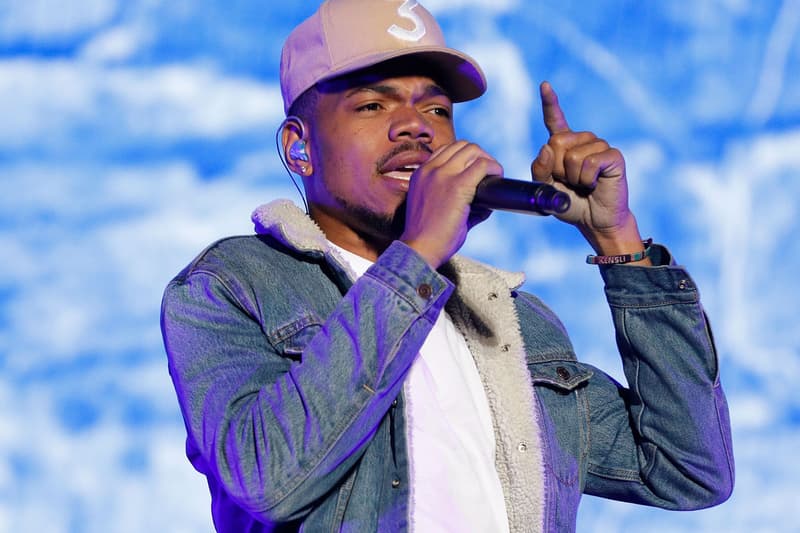 During an appearance on Complex's Everyday Struggle, Chery, Apple Music's head of artist curation, spoke with the hosts about Chance the Rapper's achievements as an artist and the difficulty up and coming artists have in trying to emulate Chance's trajectory of career.
"Chance is an anomaly. He's special." Chery said. "But the success is misleading. Now you have all these other aspiring artists thinking you don't need a label. Chance is special. He's charismatic, he's smart as hell. He's just special."
In response to Chery's opinion, DJ Booth penned an article detailing the Chicago rapper's unconventional wins as an independent artist. The editorial piece mirrors Chery's remarks that Chance's career path is an unrealistic model for aspiring musicians. Not long after the piece was published, Chano took to Twitter to shut down Chery and DJ Booth's opinions, saying that it's not impossible nor unrealistic for independent artists the same success as he has. This led to a back and forth between Chano and DJ Booth.
Read the debate below and let us know whether you think independent success is possible in 2018.
This is wack. Yall steady tellin ppl they need a label/publisher/distributor to achieve success as an artist. Thats a lie. @carlcheryAM @DJBooth

— Chance The Rapper (@chancetherapper) December 26, 2017
"He should be allowed to talk about leading the independent artist charge while knowing full well that the level of success he has achieved isn't realistic for everyone. "

— Chance The Rapper (@chancetherapper) December 26, 2017
We didn't write that it's impossible, we wrote its unrealistic. And that's true. Because if it was realistic, there would be more artists who have done what you have done independently. But there aren't.

— DJBooth (@DJBooth) December 26, 2017
Also have some damn patience, all your favorite artists are locked up in deals and until they get out (and stay out) you wont see the realization of their full potential.

— Chance The Rapper (@chancetherapper) December 26, 2017
EVERY ARTIST HAS "IT".
If "it" means the access and ability to be successful (assuming this success is individual to the artist) while retaining ownership of your pub/masters and royalties from other media appearances, full oversight of metrics etc. THEY ALL HAVE "IT"

— Chance The Rapper (@chancetherapper) December 26, 2017
Please don't conflate "this isn't possible for everyone" with "this isn't possible." It IS possible, and we encourage independent artistry, but to suggest that access alone is the golden ticket would be misleading.

— DJBooth (@DJBooth) December 26, 2017
Algorithms don't determine people's taste in music and visibility on a platform's homepage/playlist doesn't matter as long as an artist's audience knows where to get their music. You're both acknowledging all the new ways music is distro'd and promoted AND saying there's one way.

— Chance The Rapper (@chancetherapper) December 26, 2017