Dave East Isn't a Fan of His Track With Lil Uzi Vert
"I'm not the biggest fan of the song, just because that ain't me."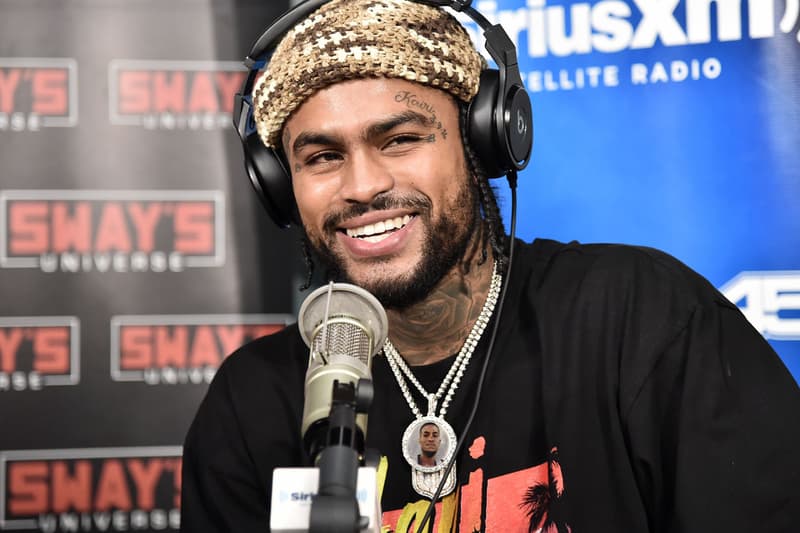 After releasing "Don't Try Me" with Lil Uzi Vert back in November, New York rapper Dave East has now revealed that he doesn't actually like the collaboration. Speaking to Canadian e-tailer SSENSE, East explains, "I'm not the biggest fan of the song, just because that ain't me," going on to say that — despite the rest of his fellow 2016 XXL Freshman Class alumni being "hot as shit" — "making music together is a stretch, and my real fans know that."
Elsewhere in the interview, East discusses everything from his promising basketball career (he played in the AAU with Kevin Durant) to hearing that Nas was a fan. You can read some key quotes from the interview below.
On his basketball career:
"90% of my team went to the NBA, or at least Division I basketball. I thought I was going to the NBA. I thought I was going to be shooting guard for the Raptors or something. But I was playing at Towson and I got in trouble. It was the first time I got in trouble for real — I got caught with a gun and locked up in Baltimore City. So when I got out of that, I lost my scholarship. I went to University of Richmond my first year, but that didn't work out. I didn't want to have to deal with people judging and shit, you know? That's not like a normal thing on college campuses from an athlete. With rap, they love you for that more. But even now, I got to watch. NYPD can't wait to watch me with something, so I got to move real strategically."
On Nas' endorsement:
"When Nas's brother Jungle told me that his brother was playing my shit, I was like, 'Jungle is just talking shit.' But then he went on Angie Martinez's show and shouted me out. After that, shit has never been the same. It was the cosign of all cosigns."
On his lyrics:
"I've got so many stories! I want to tell stories about my upbringing, because I feel like a lot of people blame their family for the way they life be. But that's life. Everybody ain't blessed with cribs like the Huxtables. I had crackhead uncles, I had aunts that would rob me and shit. I ain't spoke about none of that because they're still alive, and I've got to deal with how that's going to affect them. That's my family. Shit, I still gotta see them at cookouts! It's a fine line, but I feel like these are stories that need to be told, because I know there's another kid somewhere that's going through the same shit and not understanding why my family has to be like this. You can still get rich. You can still be that different person in your family, regardless if your family is dysfunctional or whatever. There's a lot of drama I ain't even spoke on, you know what I'm saying?"
You can read the full interview over on the SSENSE site. Elsewhere, in other music news, read Chance The Rapper's thoughts on independent success.