Steve Jobs Gets a 1/6-Scale Figure Courtesy of DAM Toys
New Balances included.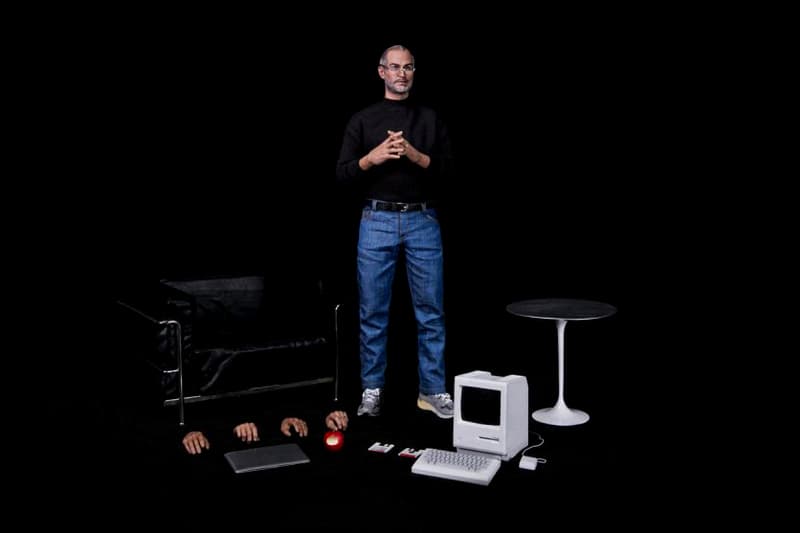 Steve Jobs has long been a cultural icon, with the public poring over his portrait and buying up his worldly possessions to this day. Now, the Apple co-founder receives one of the greatest honors afforded to a creative — an accurate scale model figurine.
DAM Toys has crafted a strikingly realistic Jobs figure, complete with the luminary's recognizable black mock neck, blue jeans and New Balances. The figure includes a variety of hands, pair of socks and glasses, several pieces of Apple tech and even an apple with a bite taken out of it. Jobs is ready to recline in the included lounge chair, or do battle with another figurine, like Thor: Ragnarok's Hela.
Although no release date or price has been announced for the figure, expect it to release before Christmas. In the meantime, Apple Park's visitor center is now open to the public.