Meet the Young Graphic Designer Taking /r/streetwear Offline
The influential subreddit becomes a physical document.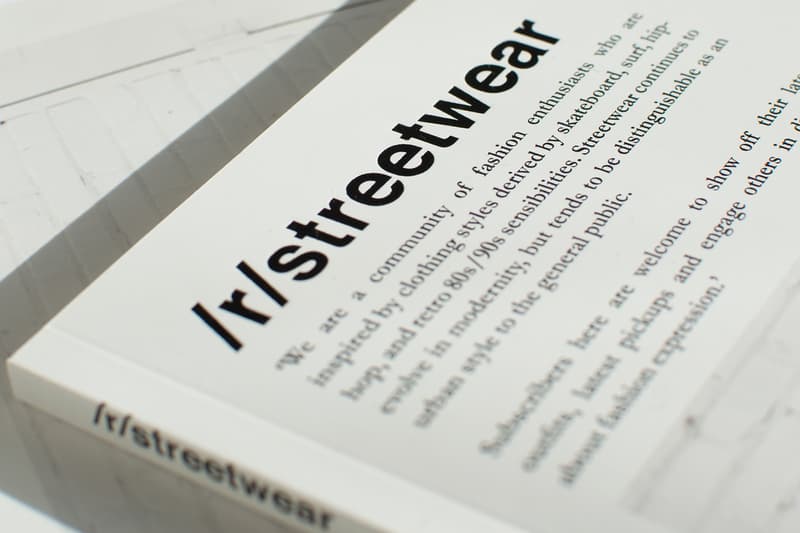 /r/streetwear holds an important position in the streetwear world as a place for discussion, swapping fit pics and sharing custom creations. Earlier this year, a UK student decided to pay tribute to the influential subreddit with a physical publication. "It actually started as a university project where i was looking at the relationship between digital and print media," Dan Hart-Davies, the student behind the publication, explains.
The subreddit — like any other streetwear group or forum — is a platform that could only ever exist online, allowing fans to ask advice, share tips or buy and sell pieces across the world. By taking it offline, Hart-Davies was able to combine this side of it with a physical aesthetic he admires. "I really love editorial and publication design," he explains, "for me seeing work physically printed and being able to hold it is much more satisfying than looking at it through a screen."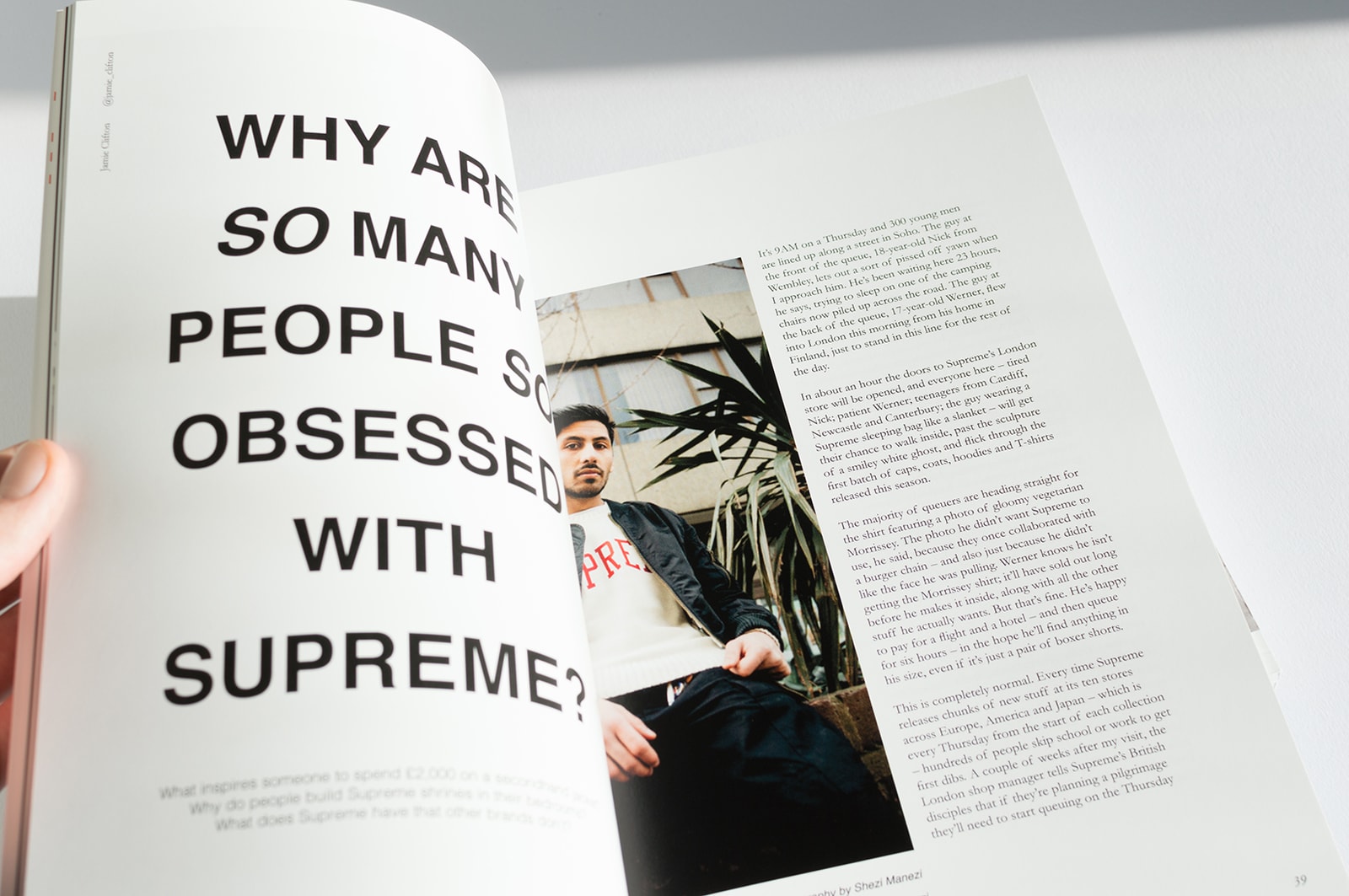 Hart-Davies initially started checking /r/streetwear a couple of years ago, finding the thread a good place for news on upcoming drops. Another positive was the accessibility of the fits posted by other people. "The first thing I remember liking about the sub when I first found it were the fit pics and seeing how other people dressed everyday," he explains,"for the most part they're relatively affordable and for everyday wear."
The Subreddit is also well known for its community aspect, something that Hart-Davies was keen to tap into. "The sub has a pretty strong community and I thought it would be cool to use that to build the content around — almost everything and everyone in the publication was found through /r/streetwear." This community-focused content includes articles on topics such as techwear, the enduring popularity of Supreme and the ever controversial idea of printing on Gildan, with much of it written, shot or styled by people Hart-Davies has met through the subreddit.
Elsewhere, the magazine shines a light on the /r/streetwear community and its inner workings. This includes interviews with two members, Josh and Noah, who were chosen to represent the sub by Hart-Davies as they both "produce really great content and certainly have their own style." The magazine ends with a conversation with one of the subreddit's moderators, which illustrates the challenges of administering a group of almost 400,000 streetwear die hards.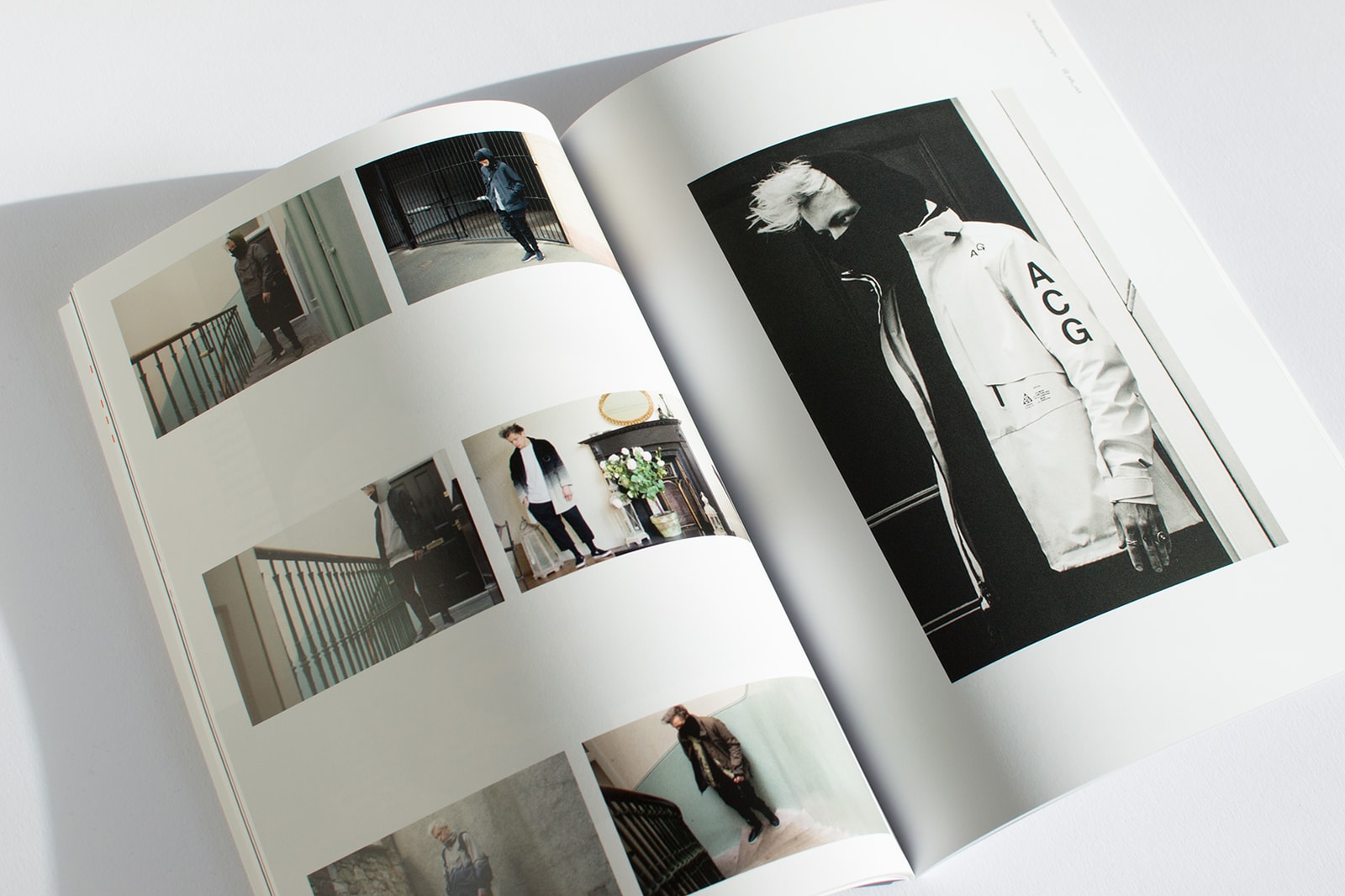 Initially limited to just three copies, Hart-Davies has now decided to produce a full run of the publication, available for general sale. This is partly down to one of Hart-Davies' lecturers, Alec Dudson, Editor-in-Chief of Intern Magazine. "He gave me some super helpful advice on how I should take this forward and take it from a university project to an actual publication," explains Hart-Davies.
The other reason for its eventual release was simple: the /r/streetwear community itself. "Once I finished the project for university I posted it to the sub for the community to see and to get some feedback," expands Hart-Davies, "It did much better than I thought it would and the feedback I did receive was great — people were commenting asking where they could buy a copy, how much they liked it and what a good idea it was."
The /r/streetwear magazine is available now from Hart Davies' web store, with each copy of the 98 page publication costing £10 GBP (approx. $12 USD). In other magazine news, Palace is set to drop a print issue to go with its Palasonic skate film.
Join Our Discussions on Discord
The HYPEBEAST Discord Server is a community where conversations on cultural topics can be taken further.