Pope Francis Now Has His Own Lamborghini
He still plans to ride out in his Popemobile.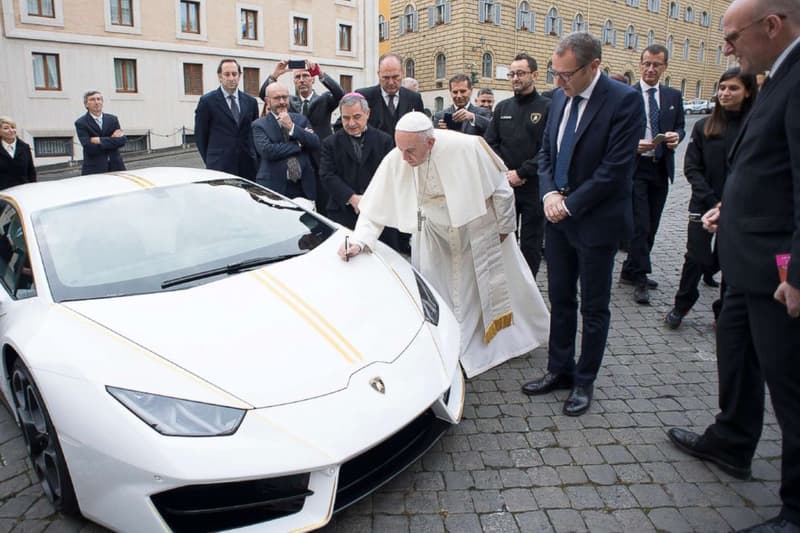 Pope Francis is now the proud owner of the newest and rarest Huracán RWD from Lamborghini. The Italian automaker presented the supercar to the Pope at a ceremony at the Vatican. The $199,800 USD lambo is set to be auctioned at the RM Sotheby's next year on May 12, which will then be split between three charitable causes: restoring villages on the Nineveh Plain in Iraq, helping victims of human trafficking, and supporting missionary work in Africa.
This entry-level model is painted in Monocerus white and detailed with yellow stripes along the hood, roof and body to represent the flag of Vatican City. CEO Stefano Domenicali, board members and two employees blessed the vehicle with their respective signatures.
Earlier this year, the Pope received an exclusive Air Jordan 5 and team helmet from the University of Michigan.