Jaden Smith & Raury Follow Their Hearts on "Falcon"
The latest 'SYRE' single is here.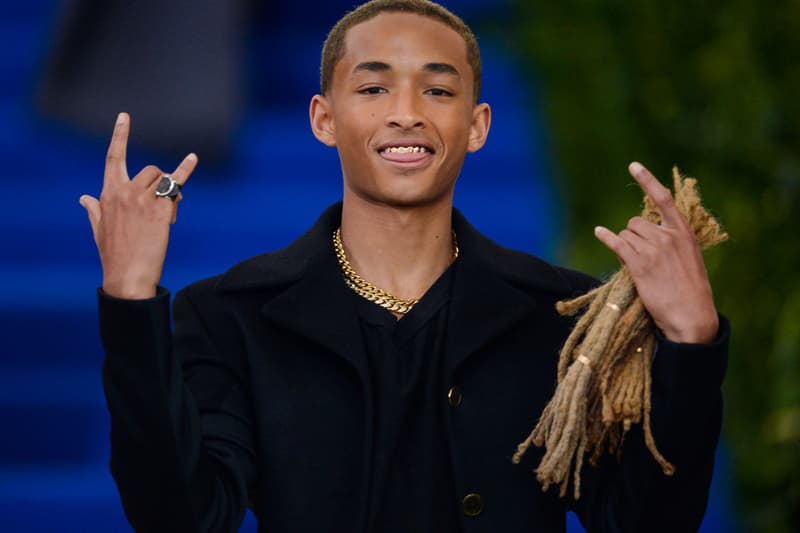 Fresh off a dreadlocks-accompanied appearance on The Late Late Show With James Corden, Jaden Smith continues to immerse himself in the promotional campaign for his musical career.
Continuing to promote his forthcoming SYRE project, the youth Smith sibling follows up last month's series of tripped-out videos with a brand new single. A collaborative effort alongside like-minded artist Raury, "Falcon" serves as the sequel to August's "Diamonds." Debuted as the "World Record" for today's Zane Lowe show for Beats 1, the song's arrival comes accompanied with a brief back-story.
"I can't even go back to the first time we met because I feel like we've always just known each other and been so appreciative of the work that each other does," shares Jaden Smith, breaking down his bond with "Falcon" collaborator Raury Zane. "Me and Raury are super close, and our vision for the future and for music are really similar."
You can stream Jaden Smith and Raury's "Falcon" below, while SYRE is set to arrive this Friday, November 17. Since TIME labeled Smith as one of the "most influential teens of 2017," his forthcoming album has a lot to live up to and some incredible expectations to meet.