Phil Knight Talks Kaepernick and Under Armour in New Interview
An extensive chat with Nike's founder.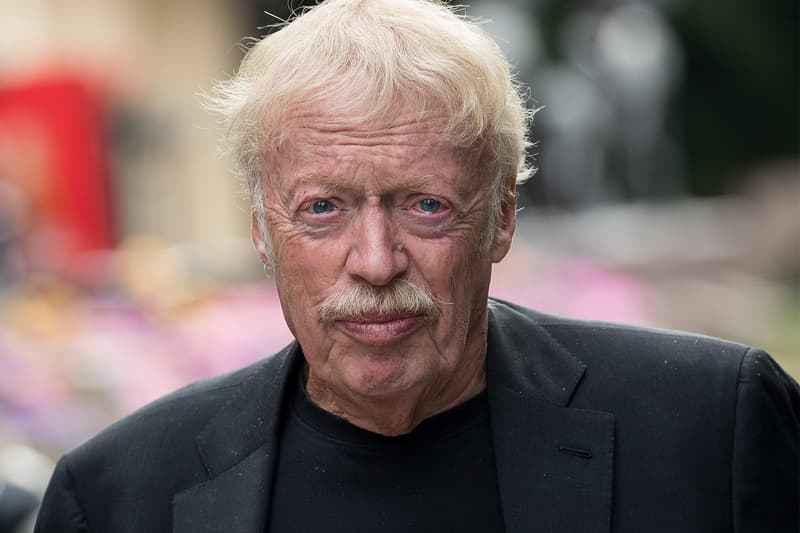 Seth Davis recently sat down with Nike founder Phil Knight for a substantial interview. Essentially formatted as a plug for Knight's new book, the topics range from opinions on other brands to happenings in the history of Nike, and Knight doesn't hold back. Read some excerpts below.
On the effect of college basketball on Nike:
"Basketball product is one of our biggest segments. Early on it was probably our biggest segment for a long time. … [It became relevant] right at the time we were coming on up. So we have relationships with coaches that go back a long time. It's as important as any sport, if not more."
On the FBI investigations into the NCAA:
"I think there were several coaches that got indicted. There was not a legal indictment but an emotional indictment that went along with it, and that was the NCAA. The FBI was basically doing their job for them. They let it get away from them, so it became more widespread through the decades, I think. So to the extent that's true, it's gotten worse over the decades, at least according to my conversations with a lot of coaches I trust. … basically you've got about five profitable athletic departments in the whole country. So they don't have any money. I think you have to get people to play by the rules. If you paid players, basketball, football players, you pay them a small amount of money, that's one thing. But you're just not going to be able to pay them hundreds of thousands of dollars."
On competing companies:
"You can always find pain in this business. It was just a different kind of pain. Now you had to manage a growing and bigger enterprise. So it wasn't as much fun, to be truthful, but it was more fun than anything else I could figure out to do. It's a very competitive business. Even to this day, you see that Under Armour is making a run at us and they dropped back. Now Adidas is making a run. Every six months is a new life in this business. So it's very competitive. … [Under Armour has] had a great run, but over the last six months I guess, they hit a bump. Now they'll find out how good they are. Nothing goes straight up."
On today's social activism:
"I don't know what he would think, but I'll tell you what I think. I'm torn. I'm older than you are. When we got out of college, we had to go serve in the military. It was required of everybody. So I was in the United States Army active duty six months and reserves for seven and a half years. When you're on post, every day you get up and salute at reveille. When it's over you salute at "Taps." And the biggest of all is the "Star Spangled Banner." You stand at attention and salute and you remember the guys who have gone before and you remember the lessons of the day that someone was going to shoot at you. So the idea that you wouldn't stand for the national anthem is unthinkable.

The flip side is that I have two grandsons that are turning 16 and just learning to drive. I worry about them all the time like a grandfather is supposed to. Is he going to get that stop sign? He's missed the last three. They're great kids, but they get to be a little drifty. Is he going to go out and have a beer? So I worry about it.

LeBron James, who is not a complainer at all, said the other day, "I worry about my son. He's about to turn 16, and I'm afraid he's going to get his driver's license and get shot by a policeman." I thought, my God, of all the worries I've had, that doesn't even enter my brain. That tells me that we've got some problems that need to be addressed. So that's the other side of it. … I'm torn on it. [Celebrity athlete endorsers also] certainly have the right to speak, that's for sure."
Check out the entire piece here. Meanwhile, Nike has faced several ups and downs of its own recently — the Cortez receiving middling sales in 2017 despite a massive sales push, while the Vaporfly 4% made an impressive debut in sports labs.