Nike-Funded Study Proves Nike Makes Best Marathon Shoes
The science backs it up.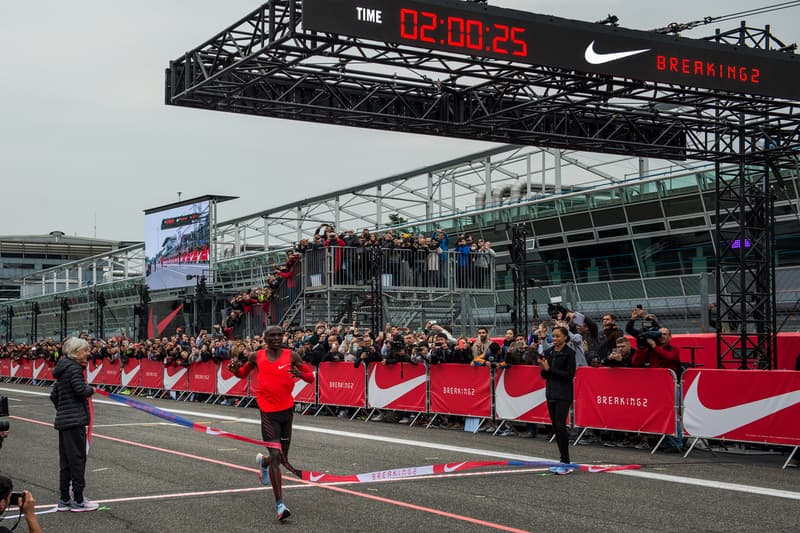 WIRED was understandably skeptical when a Nike-funded study stated that Nike sneakers allow for marathon runners to achieve the best performance. After investigating the report, which was published in the peer-reviewed Sports Medicine, the conclusion was deemed accurate.
In the laboratory, a large sample size (for biophysics studies) was given the Nike Vaporfly 4% prototype, the Nike Zoom Streak 6, and the adidas Adios Boost 2. After each high-caliber runner — all able to run 6.2 miles in under 31 minutes — tested each sneaker, researchers measured how much energy the athletes saved, with an average improvement of 4%. Considering that biomechanist Brian MacIntosh claims that "even a 1.5 percent improvement is regarded as substantial," it's easy to see how a 4% improvement is worth praising.
The Vaporfly returned a whopping 87% of energy expended, nearly 10% more than the adidas shoe. Of course, the experiment was conducted under laboratory conditions and may not directly translate into quantitative improvements on the playing field, but the numbers don't lie. Check out the whole piece here.
In related news, check out the Swoosh's history of its Air Max Plus, told by the shoe's designer.