The Best Places for Fashion, Food & Art in Frankfurt, Germany
This popular business and financial hub has more to offer.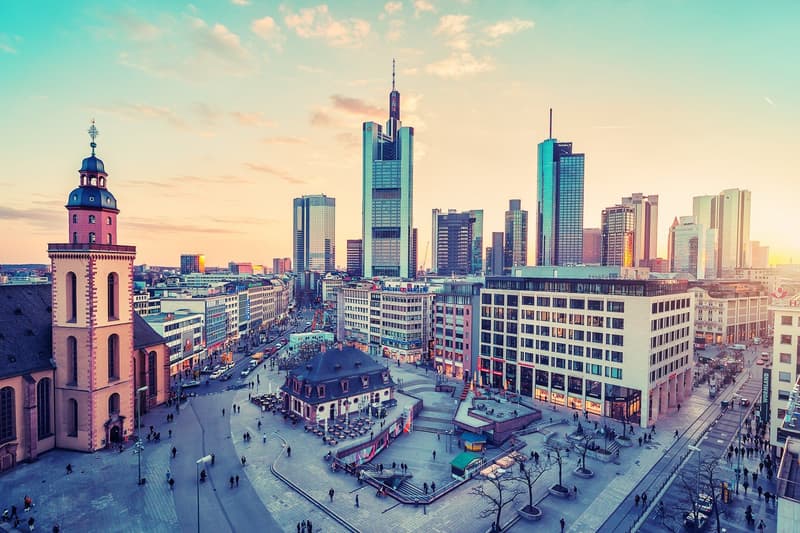 Frankfurt is known to many as the business capital of Germany and the largest financial hub in Europe. It's home to the European Central Bank and one of the world's largest stock exchanges–The Frankfurter Börse. While it's a popular destination for bankers and investors, curious tourists from around the globe also flock to the city for its cultural attractions. The Goethe House Museum, former home of famed writer and scientist Johann Wolfgang von Goethe is often a prime destination as well as Römerberg in Altstadt–a public square known for its annual Christmas market.
Frankfurt is ranked seventh in the world for having the highest quality of life. It's one of Germany's most expensive cities and its grand museums, tall skyscrapers and inner-city forest (the largest of its kind in Germany) all reflect the metropolis's high living standards.
HYPEBEAST recently visited Frankfurt to see what it has to offer in terms of fashion, food and art. In regards to style, the city has it all from high-end luxury stores to cool independent boutiques. Sneaker shopping spots might be scarce but the culture of kicks is striving because of passionate sneakerheads and dedicated shop owners frequently coming together as a community. For food, a variety of restaurants easily rival some of the most renowned eateries from the most gastro-centric cities around the globe. Whether its traditional German fare, fusion cuisine or high-end dining, the options are not only endless but also packed with flavor. And for art lovers, visiting the city's many museums will guarantee a memorable experience whether you're a fan of historic or contemporary art.
Shops
The Listener
2 of 3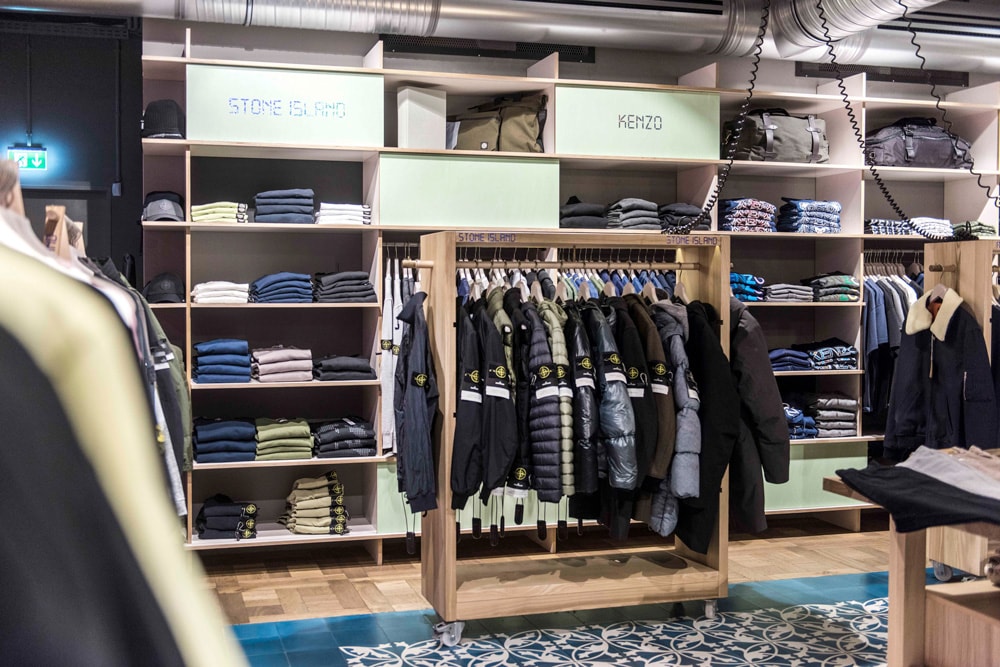 3 of 3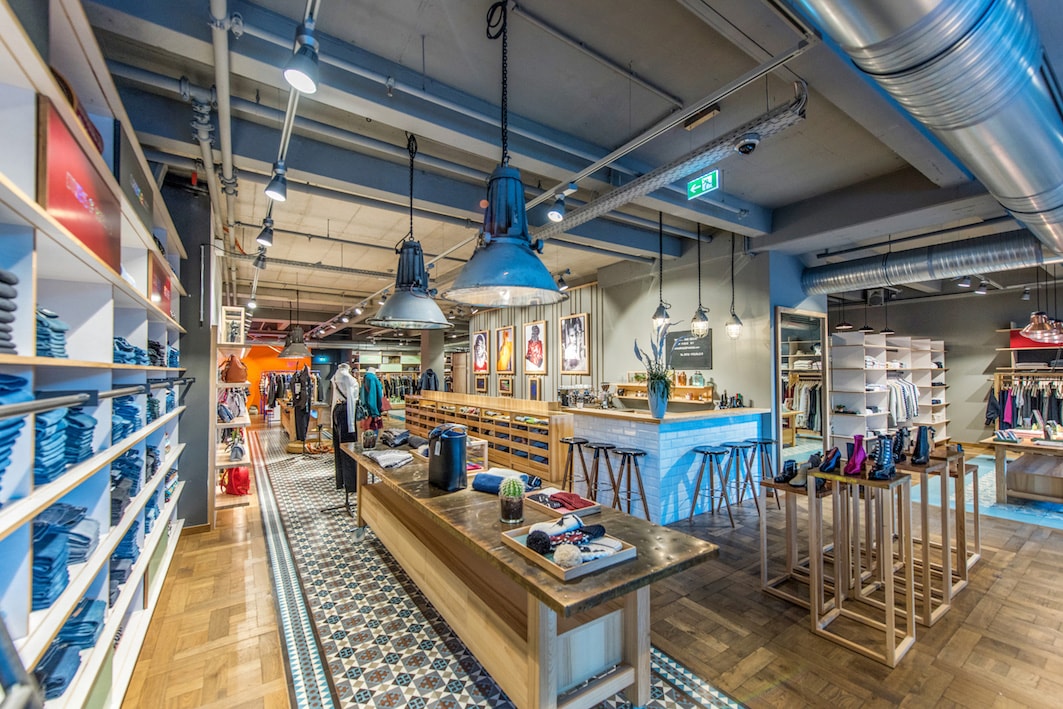 Frankfurt's The Listener shop offers some of the finest selections from today's highly sought-after brands. The store's Stone Island and Stone Island Shadow stock can be considered the best in the city and the boutique's affinity for newer brands makes it a haven for excellent finds. Japanese labels like visvim, NEIGHBORHOOD and UNDERCOVER can be found here and if you're into BE@RBRICKs and other stylish home accents then we suggest adding this place to your must-shop list.
Address: Stephanstraße 3, 60313 Frankfurt am Main, Germany
Phone: +49 69 21008000
Website: http://www.thelistener.de/
43einhalb
There aren't many sneaker shops in Frankfurt but if you were to make one a priority to check out, then 43einhalb should be in your hitlist. They have you covered with all your Nike, adidas, Reebok and Vans needs plus if you're a stickler for customer service, don't fret, the good people at 43einhalb are very attentive and always helpful. The place also carries some second market Supreme stuff, which there isn't much of in Frankfurt.
Address: Stiftstrasse 3660313 Frankfurt
Phone: +49 0661 3605693
Website: https://www.43einhalb.com/
Uebervart
Uebervart is Frankfurt's prime purveyor of contemporary streetwear and special release kicks. The shop has been around since 2008, making them a veteran in the city's menswear circuit. Off-White™, Gosha Rubchinskiy and Comme des Garcon are just a few of its top-tier brands but you can also shop Billionaire Boys Club, Human Made & Stussy here. As for kicks, they're the only game in town that has an adidas Consortium account and that's a definite plus for die-hard sneaker fans.
Address: Kleiner Hirschgraben 14, 60311 Frankfurt am Main, Germany
Phone: +49 69 84848008
Website: https://www.uebervart-shop.de/
Bonkers
Bonkers is practically the only game in town when it comes to choice skate brands. The shop has been going strong for more than seven years now and it's easy to see why. Dedicated shop goers and tourists alike can get labels like Palace, Dime and Fucking Awesome at this outpost. For footwear, Bonkers carries Vans, adidas and Nike SB. It wouldn't be a surprise if they continue to dominate Frankfurt's retail skate scene for seven more years and beyond.
Address: Klappergasse 11, 60594 Frankfurt am Main, Germany
Phone: +49 69 293329
Website: https://www.bonkers-shop.com/
Frida
Frida has a well-balanced selection of clothing brands for both men and women. It's wow factor is its taste for progressive clothing. Rick Owens, Yohji Yamamoto, Haider Ackermann & Ann Demeulemeester are just a few of its star designer labels. If you have an affinity for dark clothing or just a fan of directional pieces, then Frida is just right up your alley.
Address: Bleidenstraße 11, 60311 Frankfurt am Main, Germany
Phone: +49 69 56997407
Website: http://www.frida-frankfurt.de
Restaurants
Langosch am Main
Langosch is all about delicious European fare without all the fancy frills you'd typically find at overly try-hard eateries. There's emphasis on simplicity here but that doesn't mean the flavor is ever neglected; it's in fact the lifeblood of the establishment and the reason why satisfied customers keep returning. Even items like the Hamburger are a favorite and traditional German food like Wienerschnitzel is a definite must-try.
Address: Fahrgasse 3, 60311 Frankfurt am Main, Germany
Phone: +49 69 92039510
Website: http://www.langosch-frankfurt.com/
VaiVai Restaurant
You get the best of both worlds at VaiVai–great food and an unforgettable atmosphere. The interior decor is quite the sight with its mostly wooden build, modern artwork and industrial-style bar. There's emphasis on both quality and quantity as portions are very generous. Some recommendations include any of the steaks, the VaiVai burger and the Tagliatelle alla Bolognese.
Address: Grüneburgweg 16, 60322 Frankfurt am Main, Germany
Phone: +49 69 90559305
Website: http://vaivai.de/frankfurt
NAIV
German food and craft beer is NAIV's forte–there's also a tasting room and the options for beers are endless. The food here is not only picturesque (take a look at their IG account) but its also flavorful. Hamburgers are always a treat, especially when pairing with IPAs. If you're not in the mood for burgers, however, try the pastrami sandwich or the different varieties of pizzas.

Address: Fahrgasse 4 , 60311 Frankfurt am Main, Hesse, Germany
Phone: +49 06921006234
Website: http://www.naiv-frankfurt.de/
Coffee Shops
The Holy Cross Brewing Society
Coffee aficionados will appreciate Holy Cross's knack for perfecting the popular pick-me-up drink. Some say they serve the best coffee in town and that could be because of the staff's amazing knowledge of java. The bakery is something to talk about as well with its delicious array of perfected pastries. A simple cappuccino and croissant could be the right order just to jump-start your day.
Address: Fahrgasse 7, 60311 Frankfurt am Main, Germany
Phone: +49 69 34703211
Website: https://www.facebook.com/TheHolyCrossBrewingSociety
Cafe No. 48
Cafe No. 48 is a small coffee shop. While it does lack size, the establishment makes up for it with charm, character and delicious coffee. They also serve amazing pies, cookies and cakes to complement your latte, cold brew or espresso.
Address: Rotlintstraße 48, 60316 Frankfurt am Main, Germany
Phone: +49 69 1234567
Website: http://cafe-no48.de/
Aniis
With coffee being such a breakfast staple, Aniis made sure that its morning menu also had all the tried-and-true items. Scrambled eggs, croissants and mixed fresh fruits keep dedicated patrons coming back but its really the coffee that hooks them to return, sometimes even twice a day. Brewed coffee is top notch here as well as some of the cold beverages like its refreshing lemonade.
Address: Hanauer Landstraße 82, 60314 Frankfurt am Main, Germany
Phone: +49 69 94411228
Website: http://www.aniis.de/
Museums & Galleries
Städel Museum
Städel Museum's reputation as the city's finest art museum precedes itself. The establishment houses seven hundred years of European works spanning from the fourteenth century until the present. Pieces by Claude Monet, Pablo Picasso, Rembrandt, Francis Bacon and even Wolfgang Tillmans can be found here. If you can only go to one museum on your visit to Frankfurt, make it this one.
Address: Schaumainkai 63, 60596 Frankfurt am Main, Germany
Phone: +49 69 605098200
Website: http://www.staedelmuseum.de/en
Portikus
Portikus is located on an island along Frankfurt's main river. It's not hard to miss as it's shaped like a tall red barn. Inside, however, is an exhibition hall dedicated to contemporary art. The space is often utilized for solo showings, especially by young artists just starting to make a name for themselves. This is the place to be if you're in the mood for fresh new art.
Address: Maininsel, Alte Brücke 2, 60594 Frankfurt am Main, Germany
Phone: +49 69 96244540
Website: http://www.portikus.de/en/
Hotels
MOXY Frankfurt East
Marriott's line of MOXY hotels is known for style, fun and entertainment. The vibe of the establishment is geared towards the young and adventurous set who have an affinity for contemporary decor and excellent service. The selling point is its affordability but that doesn't mean the place skips out on the extras. Rooms are fitted with large flat-screen TVs, multiple USB ports and walk-in showers. Rather than offering in-room food service, you can always pick up a bite at its grab-and-go-deli where cocktails are also served all day and night. MOXY Frankfurt East is also conveniently located — galleries and restaurants are just a short walk away and you can reach the city's main square via quick train ride.
Address: Hanauer Landstraße 162, 60314 Frankfurt am Main, Germany
Phone: +49 69 59772140
Website: http://www.marriott.com/hotels/travel/fraoh-moxy-frankfurt-east/
The Pure
Minimalist fans will love The Pure's no-fuss approach to decor and atmosphere. Everything here is geared towards relaxation and giving off a calm appearance achieved by the immaculate marble floors, white leather-trimmed accents and harmonious common spaces. Welcoming light and soothing music played at all times help guests destress. As for the rooms, ultra symmetrical furniture, uber soft fabrics and perfect temperatures guarantee a good night's sleep.
Address: Niddastraße 86, 60329 Frankfurt am Main, Germany
Phone: +49 69 7104570
Website: https://www.the-pure.de/