Colin Kaepernick Is 2017's 'GQ' Citizen of the Year
The athlete sports custom Fear of God in the accompanying editorial.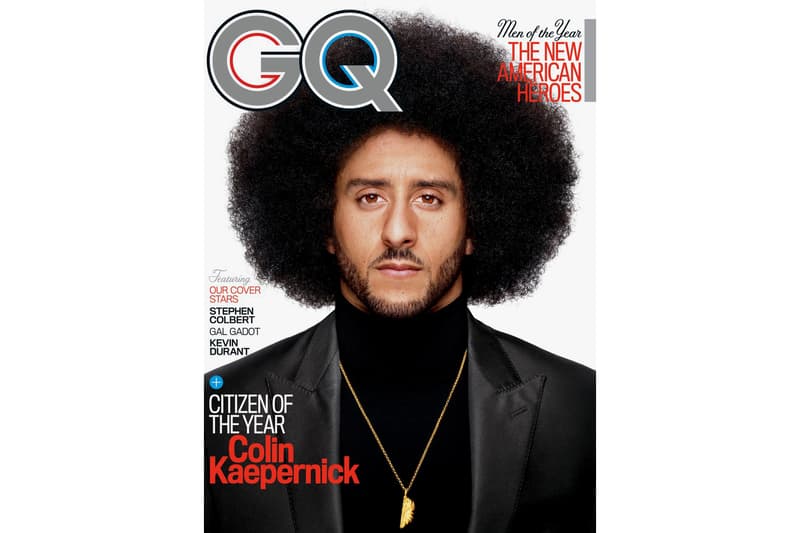 Following a tumultuous 2017, Colin Kaepernick has been named GQ's Citizen of the Year. Instead of providing an interview, the former San Francisco quarterback is the subject of an editorial, with commentary provided by friends and supporters.
Peers including A Wrinkle in Time director Ava DuVernay, Kaepernick's partner Nessa, activist Harry Belafonte and rapper J. Cole, who recently encouraged a boycott of the NFL. Each luminary offers their thoughts on Kaepernick, his activism and how this affects the future political landscape. In the piece's editorial, Kaepernick wears athleisure gear from a handful of contemporary labels, including Calvin Klein Underwear, Alexander Wang and Fear of God, including a FOG stadium jacket emblazoned with Kaepernick's last name.
Check out the entire piece on GQ's website. In the meantime, Fear of God is ramping up for the release of its "Racing Collection."