Tattoo Artist GRIME Is Suing FACETASM for Artistic Infringement
Appropriation of the "Maryland Eagle" design.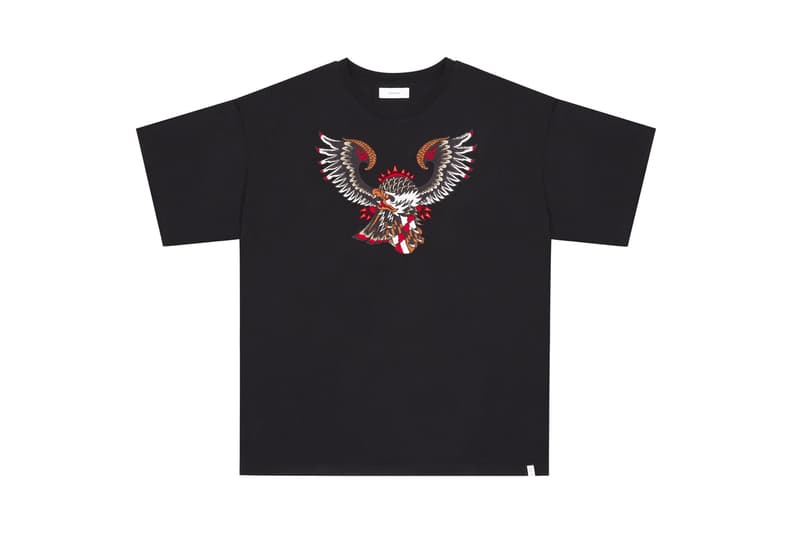 1 of 2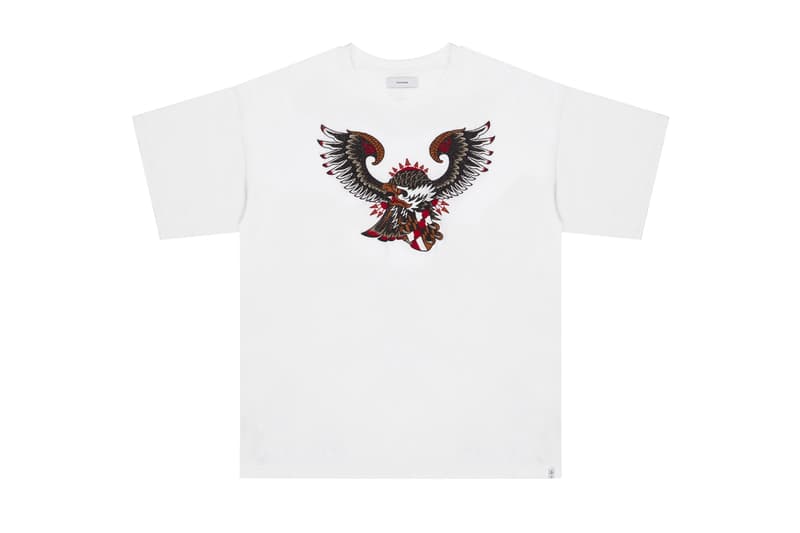 2 of 2
It appears as though Hiromichi Ochiai and his FACETASM imprint have landed itself in hot water amidst claims of artistic infringement. Renowned tattoo artist and designer Brett Grimmelbein, otherwise known as GRIME, is claiming that the Japanese brand has appropriated one of his original designs without knowledge or consent — devising a parallel reproduction of the work, which then made its way onto a series of T-shirts, jackets and crewneck tops. Part of the label's Fall/Winter 2010 range, the apparel eventually landed within several high-end luxury doors, including Barney's New York, with some items selling as high as $800 USD.
The artist's "Maryland Eagle" rendering was first realized as a client tattoo, however, was later showcased in a coffee book publication released by the plaintiff in 2003. Citing irreparable harm to his career as an artist, GRIME is seeking reconciliation for all related damages — both past and future, attorney expenses, pre-judgement interest, a recall and removal of said products, in addition to all applicable relief deemed appropriate by the court, amongst others.
When asked to comment on the case, GRIME had this to say:
"When I first saw that my artwork was allegedly stolen, I was taken aback, but when I discovered that it was allegedly used for many seasons, on many products, I became angry. I have devoted my entire life to creating artwork and using it to support myself as an independent artist. I have no choice but to defend my creations in this instance, as anyone would and should."
Jeff Gluck, GRIME's attorney, also added by stating:
"The images speak for themselves. I remain committed to protecting and enforcing artists' rights and will do so relentlessly."
Compare GRIME's original design below to FACETASM's renderings above and let us know what you think in the comments section. Be sure to stay tuned for details as the story unfolds.