Georgia's Newest Ski & Yoga Hotel Provides Awe-Inspiring Views
Get up close and personal with the mountains.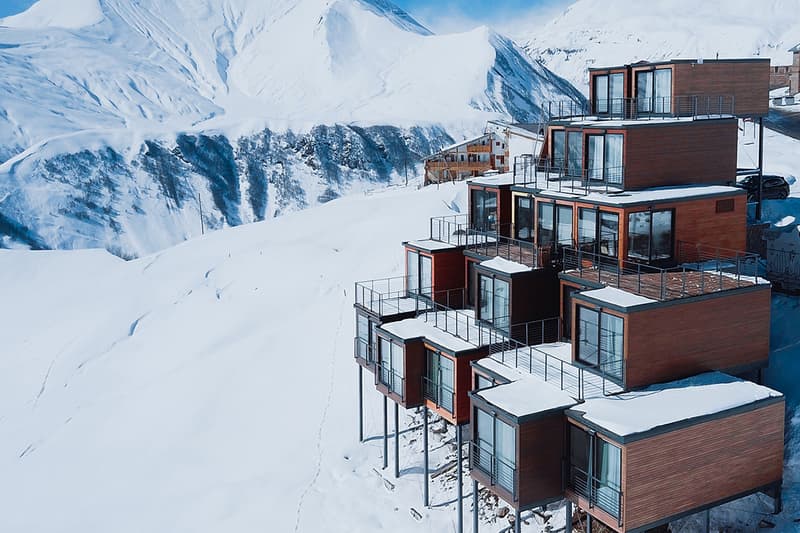 1 of 8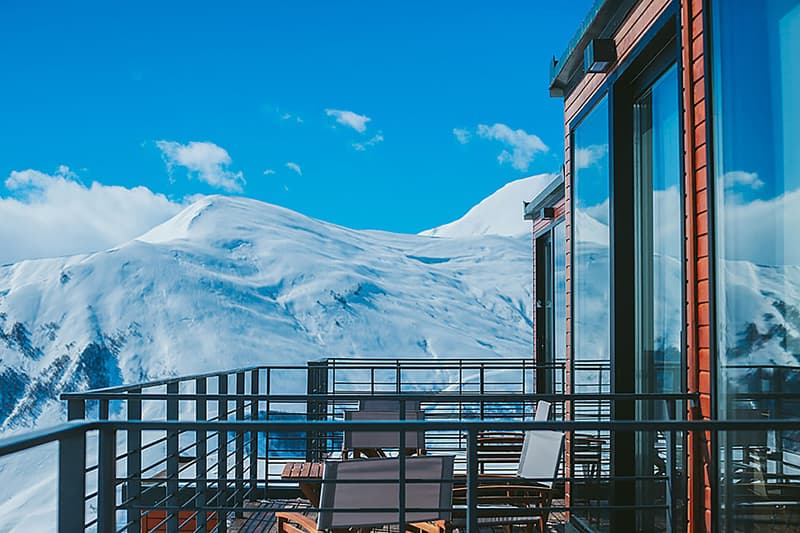 2 of 8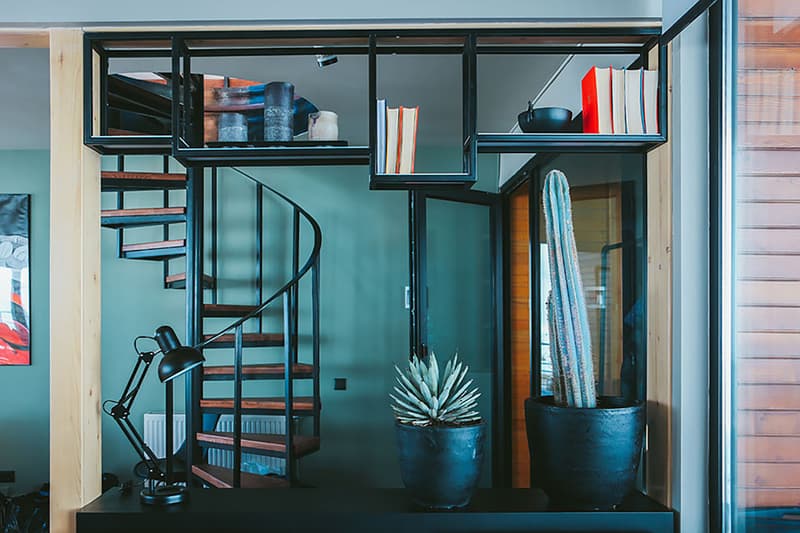 3 of 8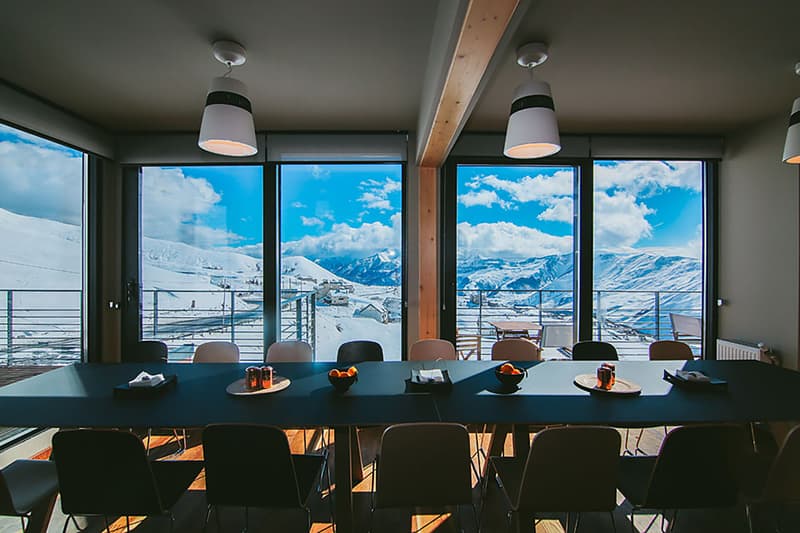 4 of 8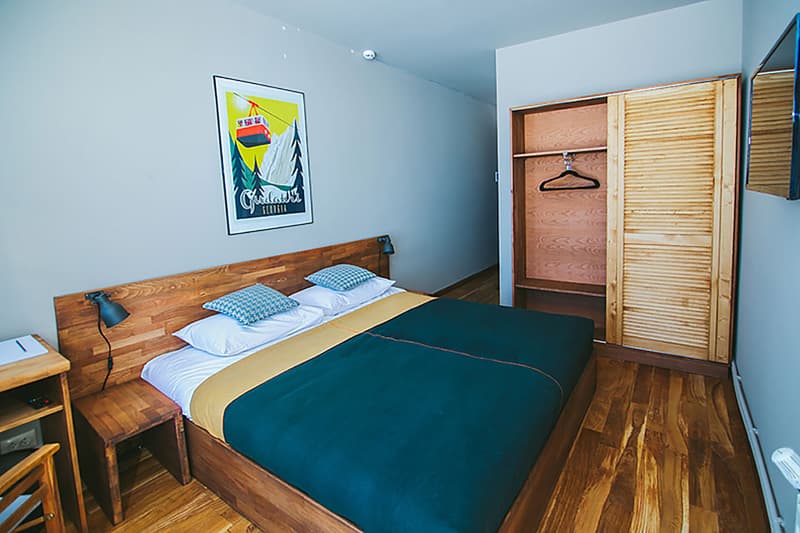 5 of 8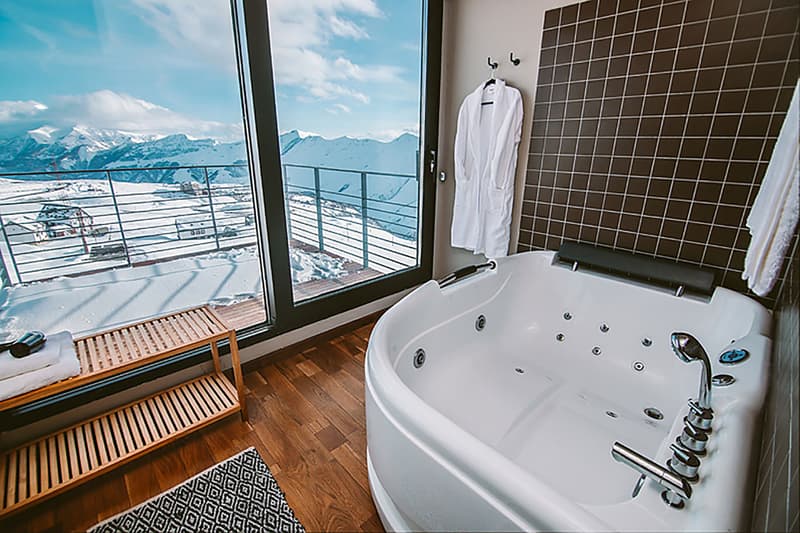 6 of 8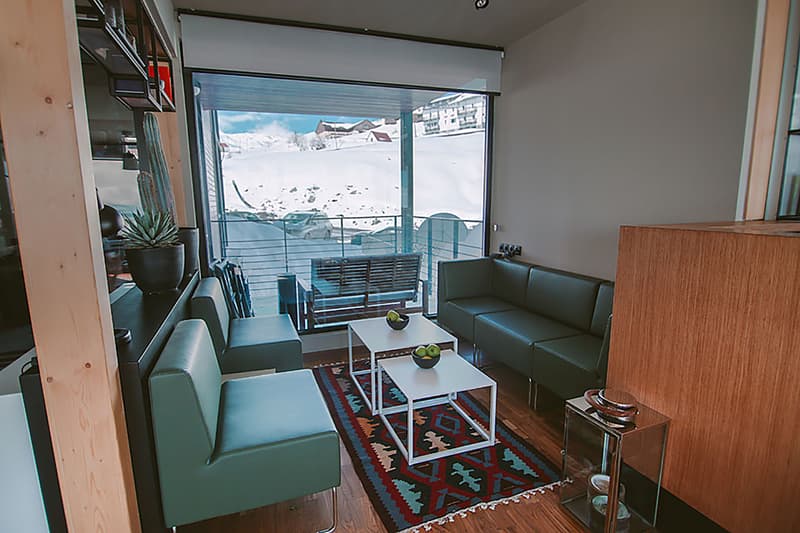 7 of 8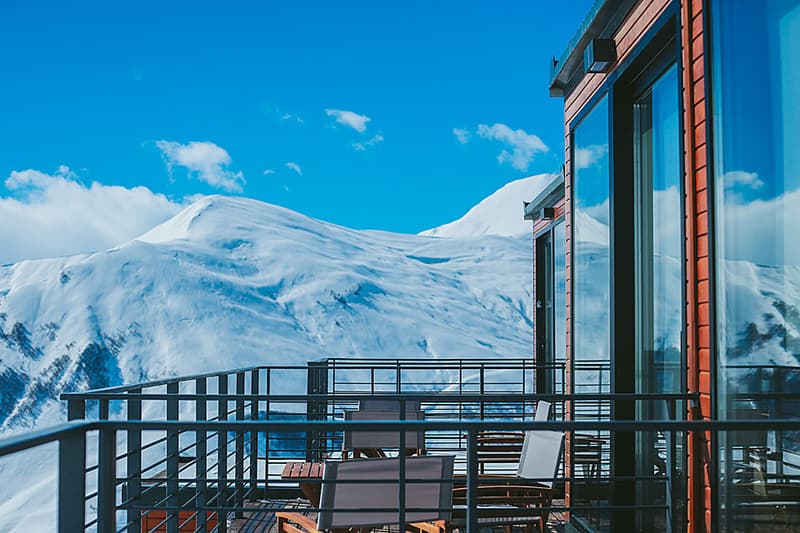 8 of 8
Based in the Caucasus mountains of Georgia, the Quadrum Ski & Yoga resort is Placed as close to the mountains as it's possible to be and offers up some incredible views. In addition to the awesome panorama there's also a fair amount of ingenuity involved: the five-story hotel is made entirely of previously unused shipping containers that are connected to the land with a collection of steel posts.
Inside the hotel there's a common area on the ground floor while each room guarantees views of the mountains. Suites also have the added option of private terraces and jacuzzis. The yoga portion of the hotel comes in the form of an in-house studio, which provides a contrasting workout to the nearby slopes.
You can book a stay at Quadrum Ski & Yoga hotel on the company's web site. The last hotel featured was of a different ilk, as it was an asylum-turned-hotel space.