Snoop Dogg Drops Heavy-Hitting 'Make America Crip Again' Album
Listen to the latest project from the rapper.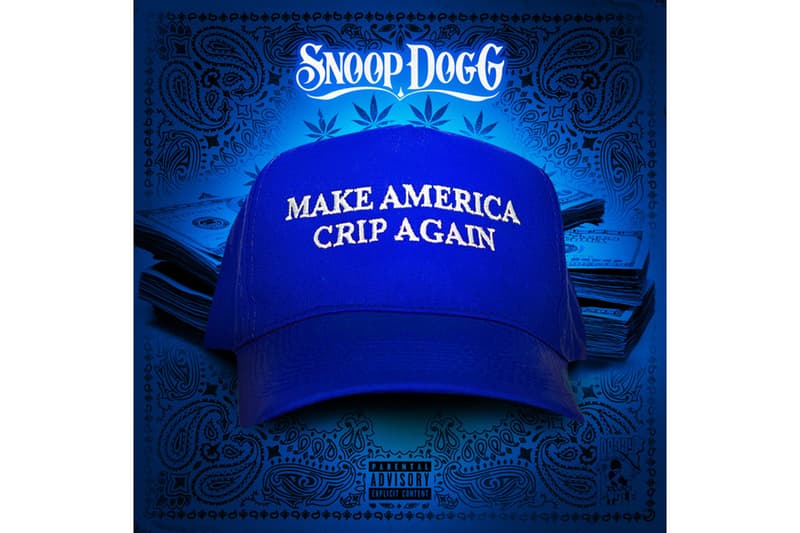 Having released the politically-charged lead single earlier this month, Snoop Dogg has now dropped his latest album, Make America Crip Again, in full. The artist has been steadily releasing music for decades now and a lengthy press release accompanies the release of his latest work, saying that the album was "not a statement or a political act: it's just good music, certain people feel like we should make America 'great again,' but that time they're referring to always takes me back to separation and segregation so I'd rather Make America Crip Again."
The album has features from the likes of Chris Brown, O.T. Genasis, October London and Shon Lawon amongst others. Listen to Make America Crip Again below.