Big K.R.I.T. Releases First Post-Major Label Album, '4eva Is A Mighty Long Time'
A double LP with features from T.I., UGK, CeeLo and more.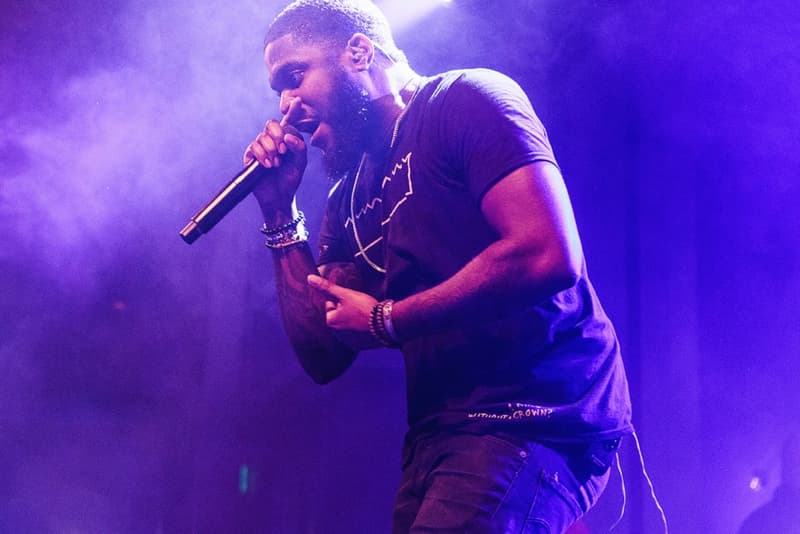 After a great deal of anticipation and a string of stellar singles, Big K.R.I.T. has finally unleashed his first official studio album as an artist free of major label confinement.
Known as 4Eva Is A Mighty Long Time, Krizzle's new effort is a double-album, featuring 11 songs on both sides. Regarding features, the southern champion comes correct; T.I., UGK, CeeLo Green, Bilal, Robert Glasper and other infinitely-talented individuals are also listed as guest contributors. As proven by this project, K.R.I.T.'s complete creative control yields nothing but incredible material; start to finish, this might be his best release yet. From beats to bars, the Mississippi emcee delivers nothing but high-quality heat on his new LP.
You can stream Big K.R.I.T.'s new double-album 4eva Is A Mighty Long Time in its entirety below.
In response to Big K.R.I.T.'s new project, Nike has also paid respect and commemorated the occasion with a very special custom gift.
For those in search of more new, hard-hitting hip-hop from today, check out the new joint album from Meyhem Lauren and DJ Muggs, Gems From The Equinox.