BAPE Is Dropping Playing Dice
The perfect holiday gift.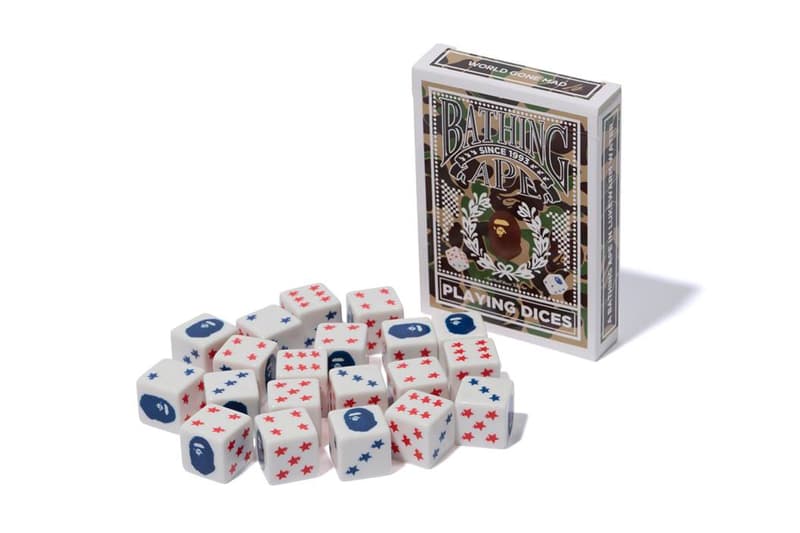 Inimitable streetwear label BAPE is releasing a set of playing dice. Printed with recognizable imagery, the set also features BAPE's signature camouflage on the package.
A guide on how to play is included in the 20-die set. Each die features the brand's STA imagery and an Ape Head in blue with red stars, while the packaging boasts green camo. Expect BAPE to ready more accessories and collectibles for the upcoming holiday season.
Look for the set to release on October 28. In the meantime, take a look at the new forthcoming colorways of BAPE's Shark Hoodies and the brand's recent pop-up with READYMADE at Maxfield LA.