Apple Is Not as Popular a Tech Company as You May Think
America has spoken.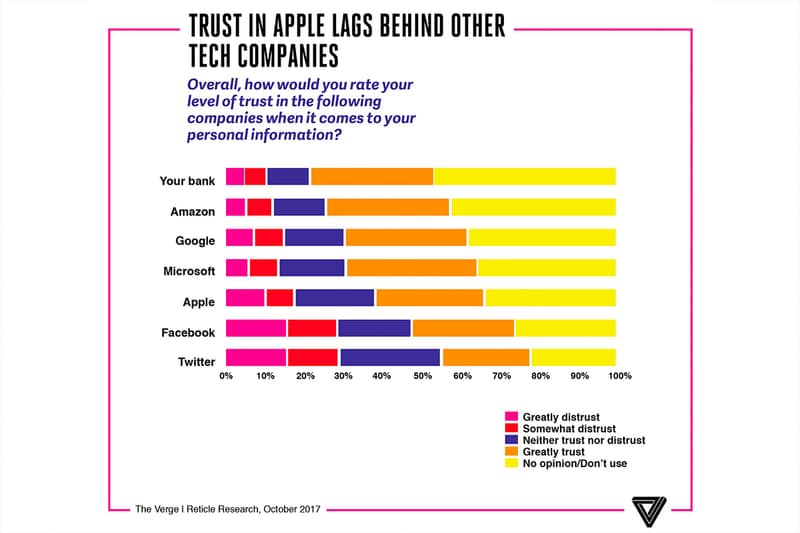 1 of 2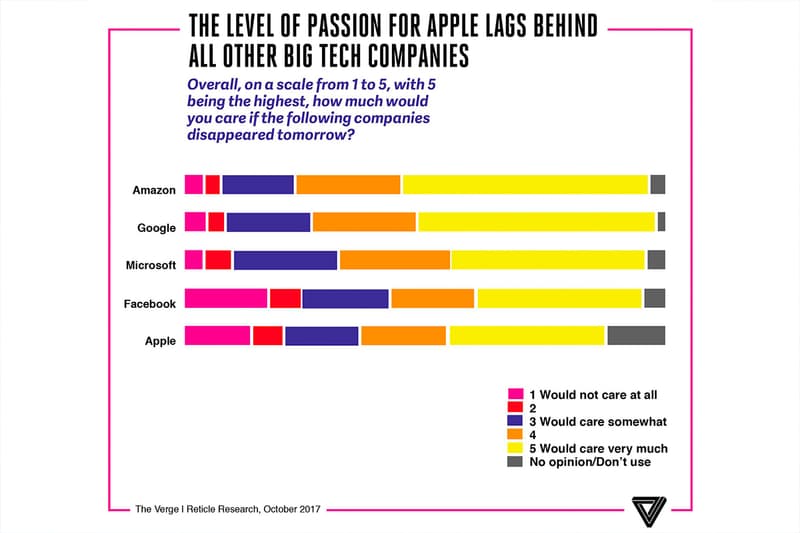 2 of 2
Contrary to what many may believe or feel themselves, Apple, as it turns out, does not resonate with its direct consumer base in the favorable manner one would expect, given how quickly its products fly off the shelves year after year. The Verge in cooperation with consulting firm Reticle Research, conducted a sample survey of 1,520 American consumers to determine how they feel about several big-name tech organizations. Not only did the Cupertino-based company trail its competitors in various categorical genres, in some instances, fared quite poorly, to say the least.
For example, when asked to rank trust levels between competitors, Apple scored well behind Google, Amazon and Microsoft, in terms of how each handles personal information. When asked how they would feel — if said companies mysteriously fell off the face of the earth tomorrow, Apple and Facebook ranked amongst the worst, with many declaring it would not make a difference to them at all.
With that said, Tim Cook and company continue to break ground with its forward-thinking tech advancements, generating sales for its diverse product line even though a large sampling of its customers feel no emotional ties to the company itself. What are your thoughts on the above?
In case you missed it, Apple iPhone X pre-order shipping dates have been moved up.