5 Rappers You Can Dress as for Halloween
In case you're stuck for ideas.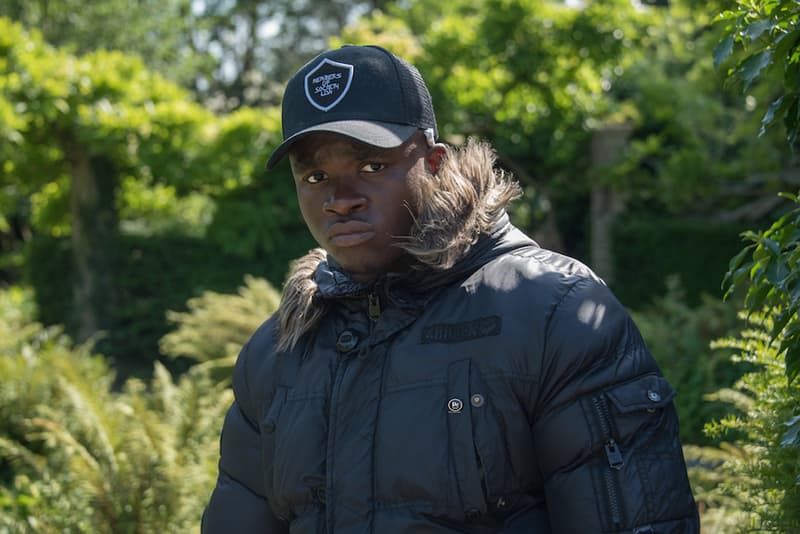 Halloween is coming up and in case you haven't picked out your costume yet, why not try decking out as your favorite culturally-relevant rapper? We've picked five of the most colorful, charismatic and/or viral rappers of the year for you to dress up as. While we are aware that some of their outfits cost thousands of dollars or more, you can always acquire economically friendly substitutes or replicas for a similar result. Or — if you feel like having an excuse to ball out — you can always cop the suggestions as listed.
Lil Pump
Even thought he's only 17 years old and legally not allowed to attend most Halloween club parties, Lil Pump is undoubtedly one of the biggest up-and-coming rappers of the year. The rapper has 629K followers and hundreds of millions of plays on his SoundCloud, even though he's only released 19 songs on his account. His music isn't the only subject of conversation either; people know him for his signature pink-and-gold dreads and controversial behaviour which is documented all over the Internet. For those who frequent our site, you may already own a few pieces of a Lil Pump costume.
What you'll need:
Bape Pink Camo Shark Full Zip Hoodie
Balmain regular-fit destroyed cotton denim jeans
Salvatore Ferragamo double Gancio buckle belt
Louis Vuitton zippy coin purse vertical
Balenciaga Arena red high top sneakers
Pink, red and blonde hair dye
Tattoos
Big Shaq
Big Shaq, the roadman creation of British comedian Michael Dapaah, gained overnight success after his Fire in the Booth freestyle went viral. His first single "Mans Not Hot," which is based on the freestyle, has garnered millions of streams worldwide and continues to climb up the charts. Big Shaq's costume is the most economically friendly to purchase on this list without having to go down the bootleg route. The most expensive piece is likely a 4bidden puffer jacket, which shouldn't cost more than $100 USD.
What you'll need:
MOS LDN retro style black mesh snapback
4bidden puffer jacket
Mans Not Hot t-shirt
Black jogger pants
White socks
Black slides
Gold rope chain
Lil Uzi Vert
Lil Uzi Vert is not only one of the biggest rap stars of this era, but also one of the most talked-about in fashion and pop culture. Part of why he's such a popular topic is due to his wardrobe decisions, which is usually regarded with contempt and disgust by "old-heads" but embraced by fashion-forward communities. Among his most popular pieces are a $2,000 USD Faith Connexion distressed long sleeve t-shirt, his diamond-flooded chokers and of course, a Goyard messenger bag.
What you'll need:
Faith Connexion distressed long sleeve t-shirt
Black Saint Laurent ripped jeans
Black Fear of God nubuck military sneakers
Goyard Goyardine Grand Bleu GM
Saint Laurent SL 98 California sunglasses
Fake face tattoos
Spiked choker
Diamond grills
Septum piercing
Bridge piercing
Lil B
Any longtime fan of Lil B would be familiar with the rapper's signature look — tiny shirt, tiny jeans, complete with a very beat-up pair of white Vans Era sneakers. This year, however, the Based God changed up his look, trading his fresh cut for some dreadlock extensions. The last time Lil B made headlines on the news is when he was allegedly attacked by A Boogie Wit Da Hoodie and PnB Rock at Bay Area's Rolling Loud Festival. Lil B was wearing a beige blazer, no shirt, dress pants and some black oxfords; though he couldn't perform during the event, his outfit was well-documented.
What you'll need:
Beige blazer (unbuttoned, no shirt)
Beige trousers
Black Oxford shoes or extremely distressed off-white Vans
Rolling Stone "tongue" tattoo on chest
Gold grills
Nose piercing
Lil Peep
Lil Peep is another artist notable for his appearance and style choices. Even though the Long Island singer-rapper is of Irish, German and Swedish descent, Peep enjoys utilizing Russian Cyrillic script in his videos and clothes (ahem, Gosha.) He's also distinguishable for his face tattoos, his blonde, pink and black hair (although he's opted to shave most of it off) and his diamond-flooded grills.
What you'll need:
Australian UGG Original aviator hat
Gosha Rubchinskiy scarf panel Jacquard sweater
Black distressed jeans
adidas Originals by Originals Jeremy Scott panda bear sneaker
Face tattoos
Diamond grills
Nose piercing
Pink and black hair dye