adidas Unveils Its SPEEDFACTORY-Crafted AM4
Crafted for the demands of London runners.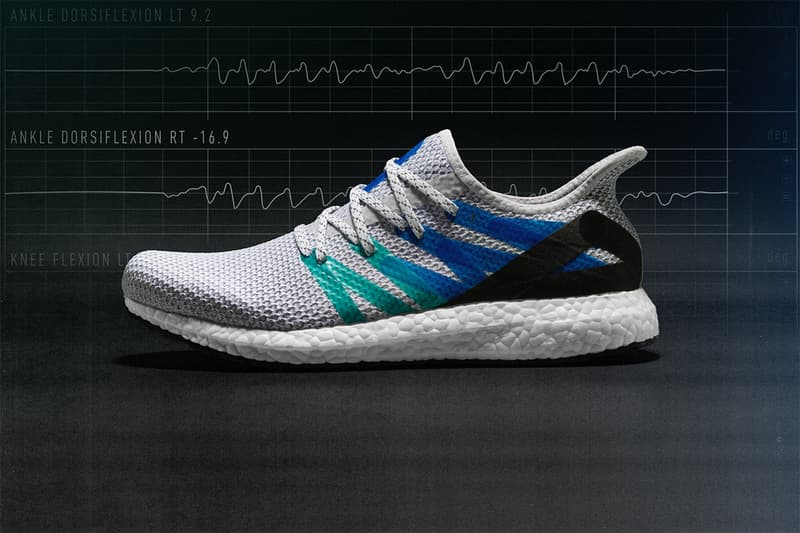 At the end of 2015, adidas charted the next stage of the evolution of the manufacturing process with the launch of the SPEEDFACTORY in Ansbach, Germany. In September of 2016, the public was introduced to the very first product to come out of the SPEEDFACTORY initiative; known as the Futurecraft M.F.G., the sneaker merged a Primeknit upper with a commitment to support, comfort and style. Now, the SPEEDFACTORY has cranked out another significant creation.
For the SPEEDFACTORY's very first fully-formed project, adidas worked with a group of individuals who were in-tune with the specific needs of London's talented runners. Focusing on what athletes need to thrive and excel at running on London streets, the adidas SPEEDFACTORY has come up with the AM4 series. Crafted exclusively for London, the AM4 is the end result of adidas's quest to meet the demands of the London running scene. Along with this shoe, adidas will also be creating similar items that fulfill the wants and needs of athletes in New York, Los Angeles, Paris, Shanghai and Tokyo. The mission statement of the SPEEDFACTORY is to "allow adidas to explore, test and co-create with consumers, as well as constantly invent and reinvent design and define the future of how the brand creates;" the AM4 is the first physical representation of that approach and a taste of what to expect in future athletic shoes from its manufacturer.
You can take a look at the adidas AM4 above, and check out a video about its creative and specific manufacturing processes below. Consumers can expect the Made for London AM4 4 to hit retailers on October 26.