Google Introduces Pixelbook & Pixelbook Pen
Google Assistant is also a key feature built-in.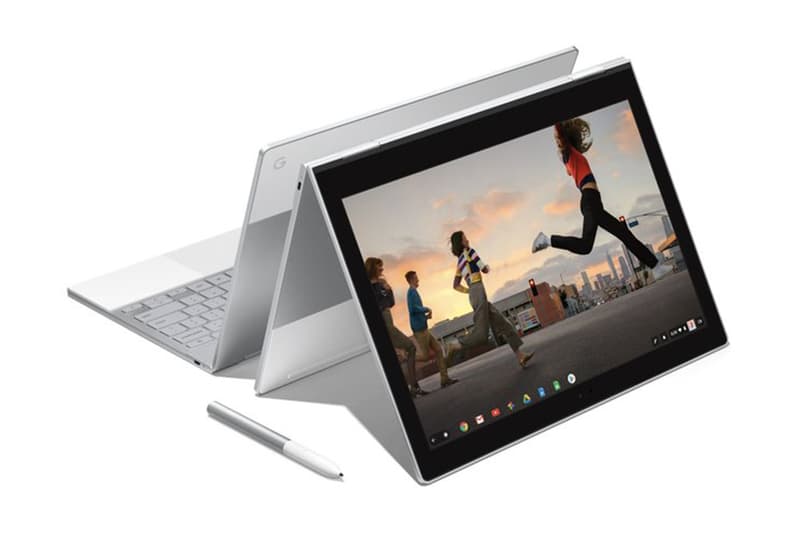 Google has finally modernized its Chromebook Pixel which made its debut in 2013. At a keynote event today, the tech giant took the wraps off the all-new Pixelbook laptop that is equipped with a slew of innovative features.
The device boasts a 12.3-inch display, two USB-C ports, a larger trackpad and keys, and for ergonomic purposes, users will be able to flip the device—seamlessly transforming it from a laptop to a tablet. As far as hardware goes, a 7th generation Intel Core i5 processor,128GB of storage and 8GB of RAM are packed inside the sleek gizmo. What's more, Google Assistant is also fully-functional with the laptop — a special key can be tapped to enable users to talk or type to the AI.
All in all, the Pixelbook is priced at a meager $999 USD considering its smart attributes. Moreover, for the creative-inclined, Google has included a separate stylus dubbed the Pixelbook Pen—it's AAA battery-powered and will set you back approximately $99 USD.
Both gadgets will be available for preorder today. Shipping will commence on October 31 in the U.S., Canada, and U.K.