Listen to Sampha's "(No One Knows Me) Like the Piano"
Also confirming North American support dates with The xx.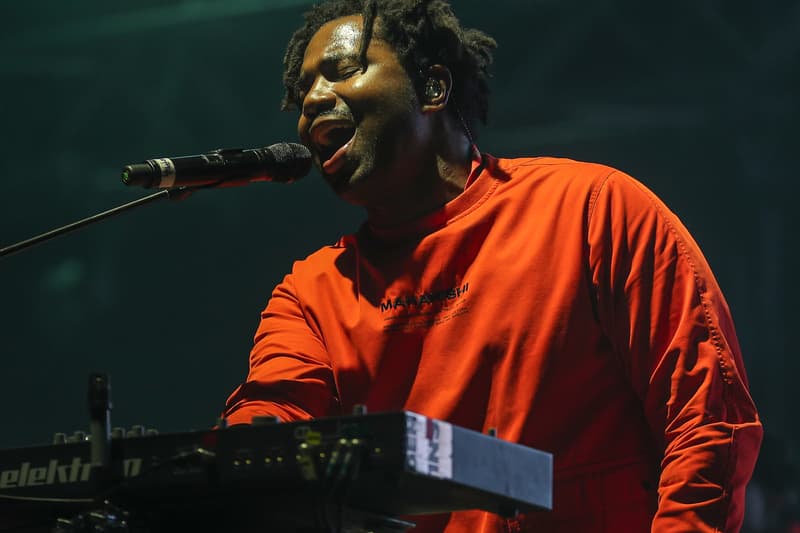 After debuting the track on The Tonight Show Starring Jimmy Fallon, Sampha has shared a new video-single today for "(No One Knows Me) Like The Piano." Directed by Jamie James Medina, the video stars Sampha alongside model and activist Adwoa Aboah and comes in two different formats. In addition to a traditional music vid offering, viewers can also watch a virtual reality version that showcases Sampha's new creative and technological collaboration with YouTube. The song is said to be a tribute to the piano that sat in Sampha's south London family home since the age of three. He used this same piano to write most of his u[coming debut album, Process. Meanwhile, Sampha has also announced that he'll be joining The xx for a run of U.S. shows from February 6 through February 9 in cities like Chicago, DC and New York. Ticketing info and details can be found here; watch both videos below.
What to Read Next
How the Jabbawockeez co-founder ended up dripping heat next to Bruno Mars.
---
The holiday season played a huge part.
---
---
---
A lifestyle twist to a music necessity.
---
The legendary UK rapper/producer is back.
---
Exclusive to ADAM ET ROPÉ WILDLIFE TAILOR.
---
More ▾
Help us serve you better
We appreciate your support in allowing HYPEBEAST ads, where we can share contents from the latest fashion, to those culturally relevant. In adding HYPEBEAST to your ad blocker's whitelist, ads on our sites will show while you continue to browse.