It's Official: The Oakland Raiders Apply for Relocation to Las Vegas
Best of all for the players: Nevada has no state income tax.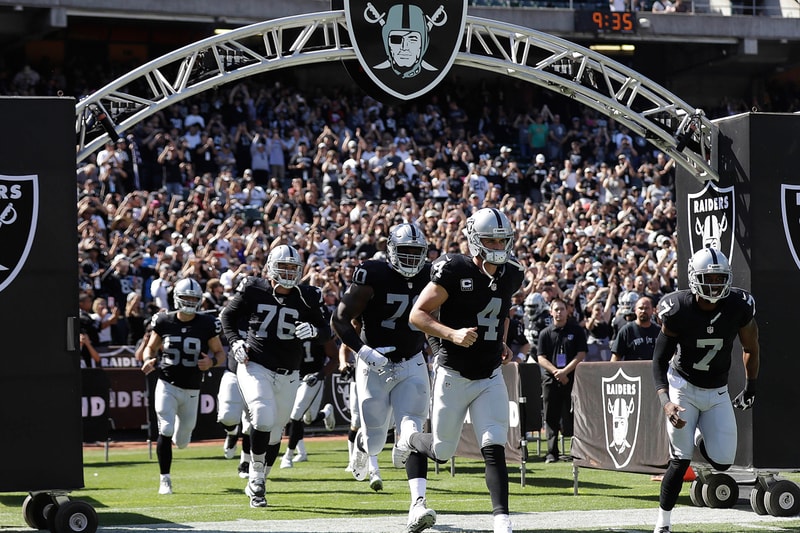 Almost two weeks after a proposed stadium design was revealed, the Oakland Raiders have officially applied for the franchise's move to Las Vegas. The NFL released a statement earlier today that read:
Today, the Oakland Raiders submitted an application to relocate their franchise to Las Vegas, as is provided for under the NFL Policy and Procedures for Proposed Franchise Locations. The application will be reviewed in the coming weeks by league staff and the Stadium and Finance committees. The relocation of a franchise requires the affirmative vote of three-quarters of the NFL clubs (24 of 32).
Even if the Raiders win the required amount of aforementioned votes later this spring, owner Mark Davis has said he plans on continuing to play in Oakland for two or three more seasons while the Las Vegas stadium is being built. The Raiders will be just the second professional sports team in the city, second only to the recently announced Golden Knights of the NHL.
The Raiders have been based in California since its inception in 1960. The franchise played in Oakland from 1960 to '81, then moved to Los Angeles from 1982 to '94, and then back to the Oakland-Alameda County Coliseum, where they have since been.