Supreme Reveals Its Collaboration Leather Jacket With Louis Vuitton
Box Logo meets Monogram.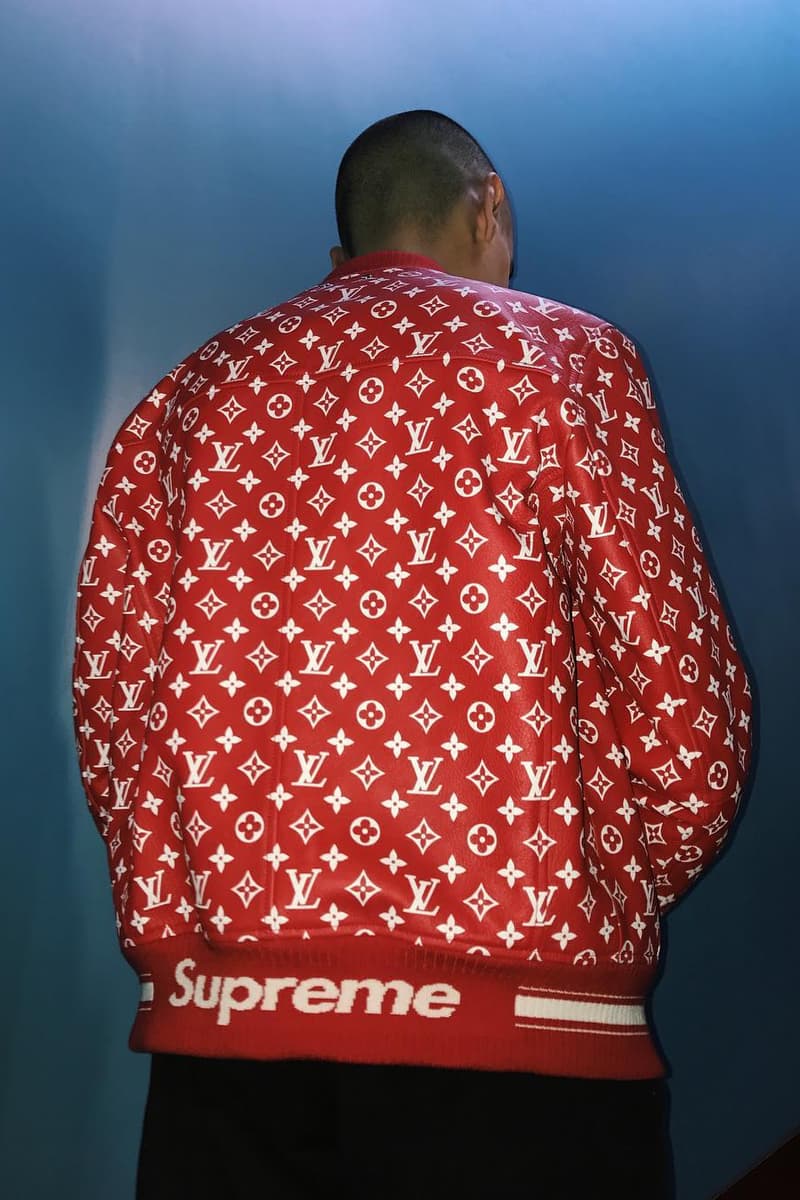 After making its debut appearance on the Louis Vuitton 2017 fall/winter runway and having celebrities like Travis Scott show off the Box Logo tee, Supreme took to their Instagram account to reveal a leather jacket featuring the iconic LV Monogram alongside the signature Box Logo. Shown off here in the imprint's signature red and white color scheme, it wouldn't be a surprise if a gold and brown version also appears in the near future as a nod to Louis Vuitton's iconic color combo. Supreme fans have to keep in mind that this is a co-branded collaboration and thus, could fetch an LV price tag.
Stay tuned for more information and check out the IG post below.