Selling Out The Garden: A Photo Recap of Yams Day 2017 featuring A$AP Mob, Young Thug, The Weeknd and More
The whole city came out for A$AP Yams.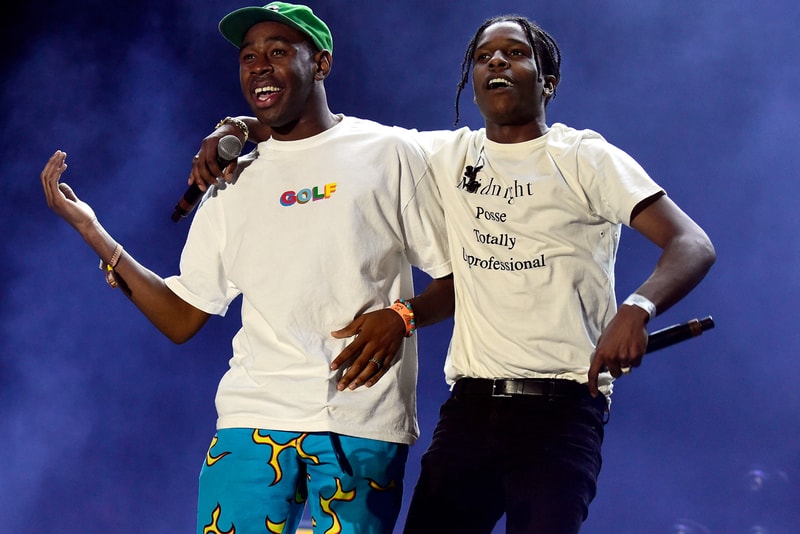 Last night, amongst thousands, we gathered at the mecca known as Madison Square Garden to honor one of hip-hop's favorite sons, A$AP Yams. It's hard to imagine that three years have already passed. Anyone who knew him would tell you, Yams was truly a visionary. He gave New York City hip-hop a new breath of air, a new identity or as he would put it "our own wave." Last night, his music brethrens cancelled all their plans and showed up to celebrate his life: Kendrick Lamar, ScHoolBoy Q, The Weeknd, Danny Brown, Tyler The Creator, Pro Era, Young Thug, Flatbush Zombies, French Montana and pretty much all of NYC.
Even more intriguing was the crowd; the never-ending sea of people from all walks of life, all ages, creed and color, to honor this young man from Harlem who simply had one vision: to make sure his best friends became stars.
But as crazy as last night was, the concert was still missing that "moment" until Mama Yams took center stage to deliver this message to the crowd, "In Steven's honor, please remember to Always Strive & Prosper."