NHL Reveals Team Name and Logo for New Las Vegas Franchise
Las Vegas' first major professional sports team… Will the NFL be next?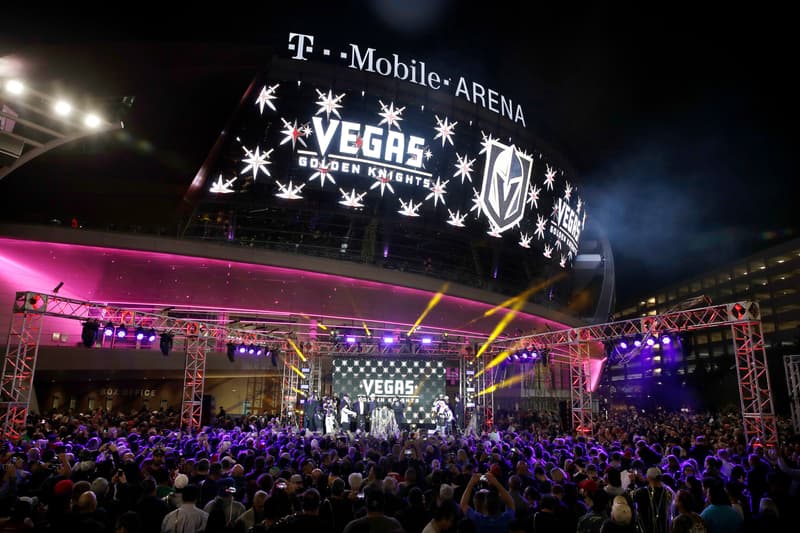 Five months after winning a bid to host an NHL franchise, Las Vegas has revealed the name of its first major professional sports team, the Golden Knights. Set to begin play in the 2017-18 season, the Vegas Golden Knights (Vegas rather than Las Vegas as that's how locals say the city name) owner Bill Foley made the announcement in front of an excited crowd outside the recently constructed T-Mobile Arena, the team's new home, located just off the Las Vegas Strip. "My whole idea was to create a logo and a name that was powerful that would epitomize the warrior class," said Foley to ESPN. "The Knights are the epitome of the warrior class, the top of the line in terms of defending the realm, defending the unprotected. This is all part of the culture we want to create with the hockey team."
The team has already sold more than 14,000 season tickets and most of the luxury seats inside the 17,500-seat T-Mobile Arena for next season. "Now all we have to do is get some really good players," Foley said with a laugh.
The Vegas Golden Knights, which will be the 31st team in the league, the 15th team in the Western Conference, and the eighth team in the Pacific Division, will acquire their first players on June 21, when their selections from the expansion draft are announced.
Have a look at some of the merch below. Jerseys won't be unveiled until February however.
A warm welcome from the @NHLstoreNYC to the Vegas @GoldenKnights! Stop in now for your @GoldenKnights gear #boldingold pic.twitter.com/ka7IkvkmV1

— NHL Store NYC (@NHLstoreNYC) November 23, 2016